The Puff Sectional.
Framed in solid eucalyptus wood with extra, fully down-filled, removable back cushions, the Puff is an ideal modular dream. Its plush corduroy will immediately add dimension, intrigue, lift, and comfort to any environment.
Build Your Own Sectional.
Puff's modular pieces allow you to configure your space to fit your lifestyle. Build your own sectional using our 3 different modules with unlimited configurations.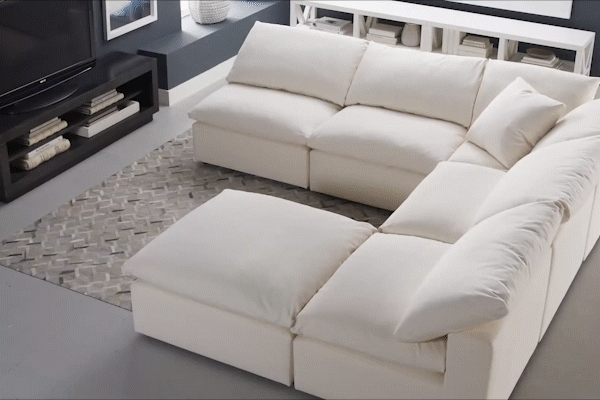 Modular design to fit your space.