Our Mission.
Our mission is simple: we want everyone to
have a better way to buy furniture, because life should be lived comfortably.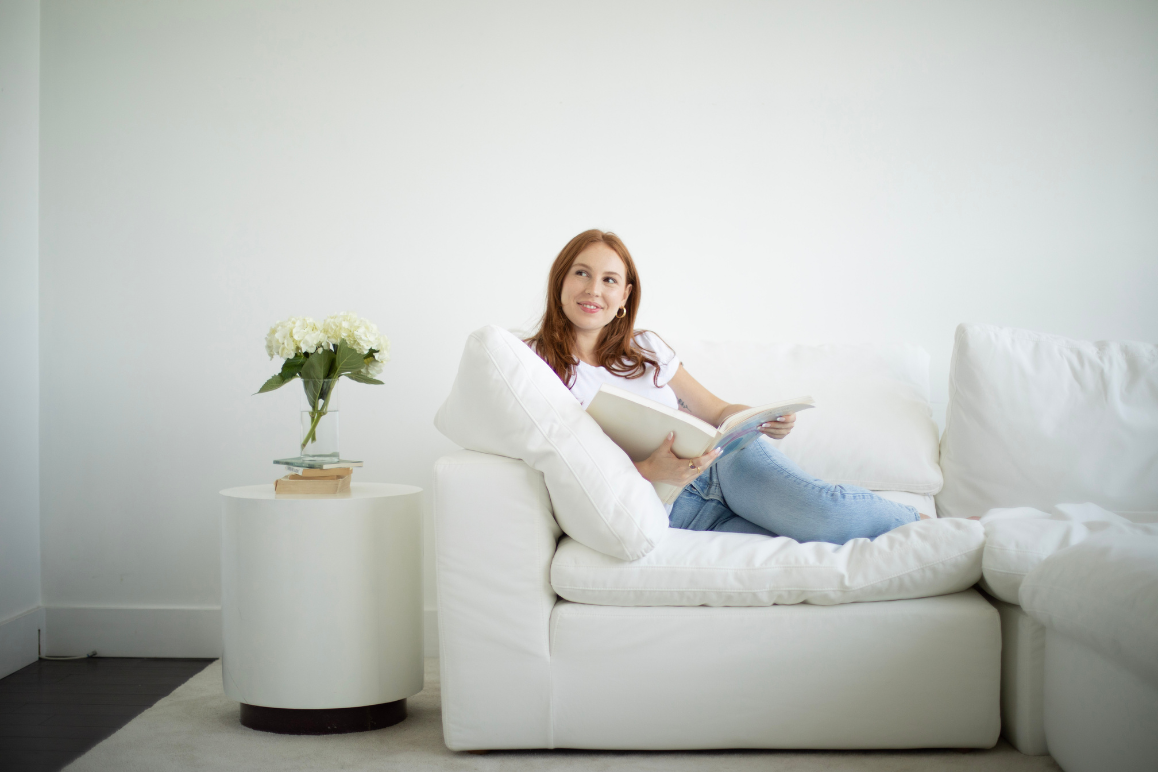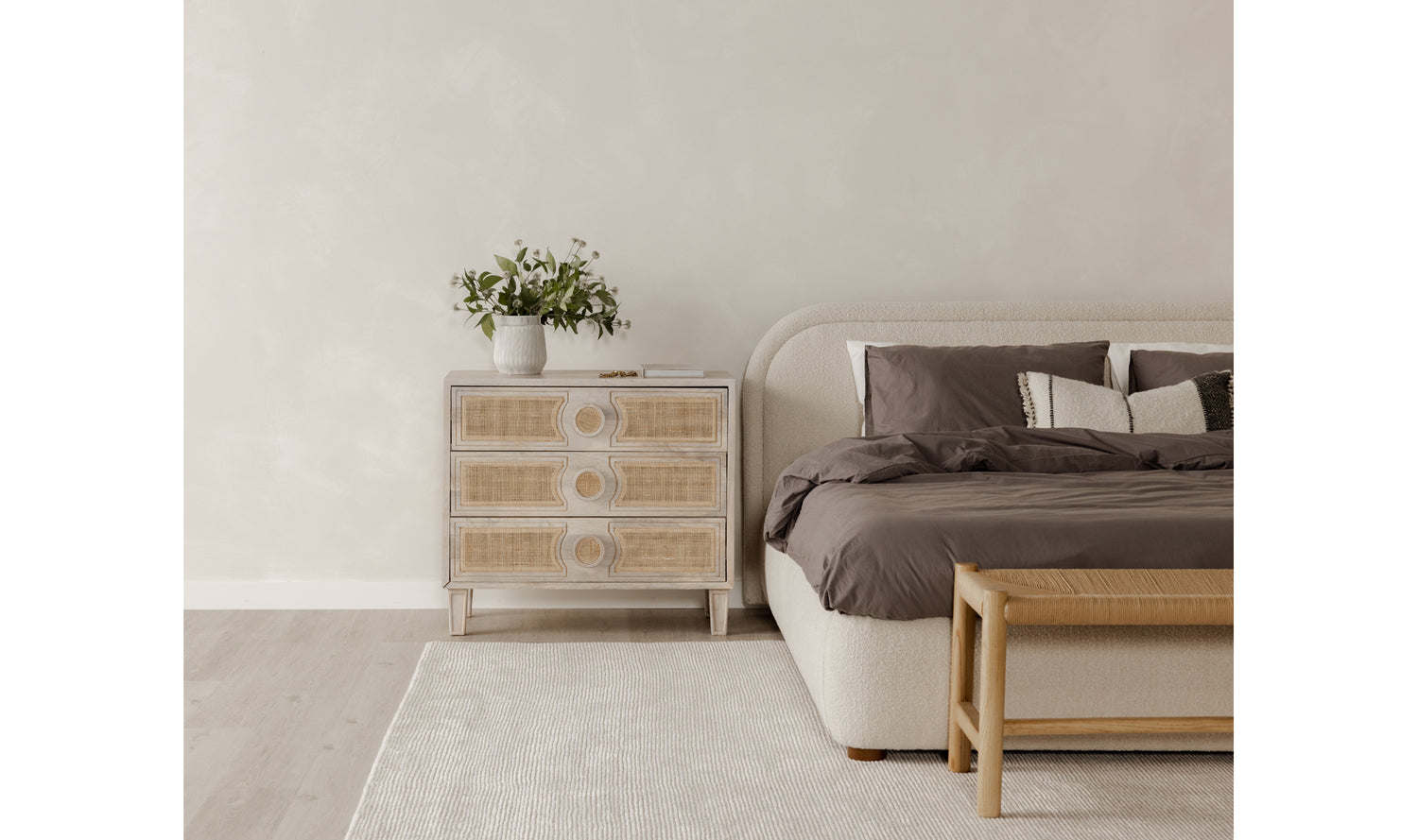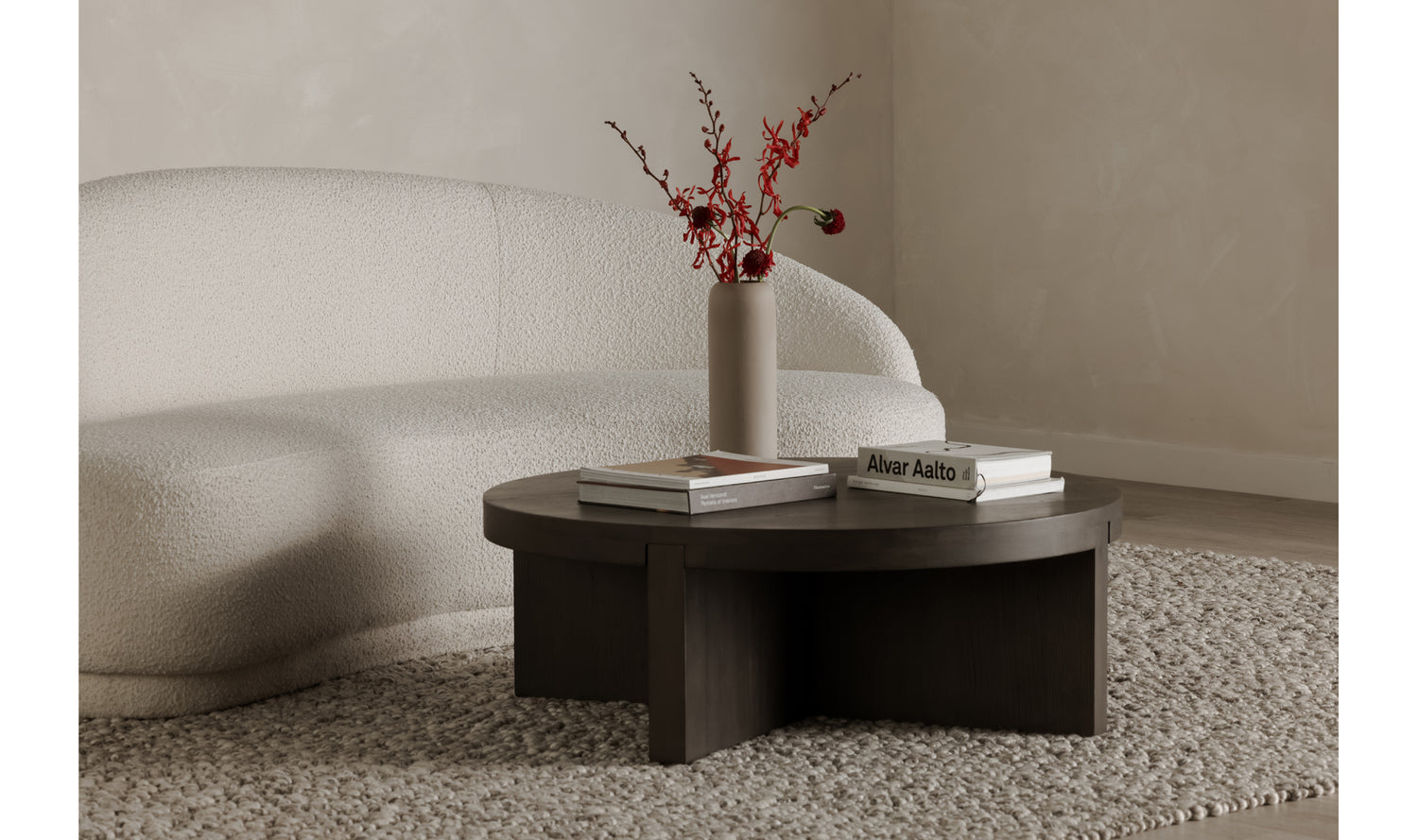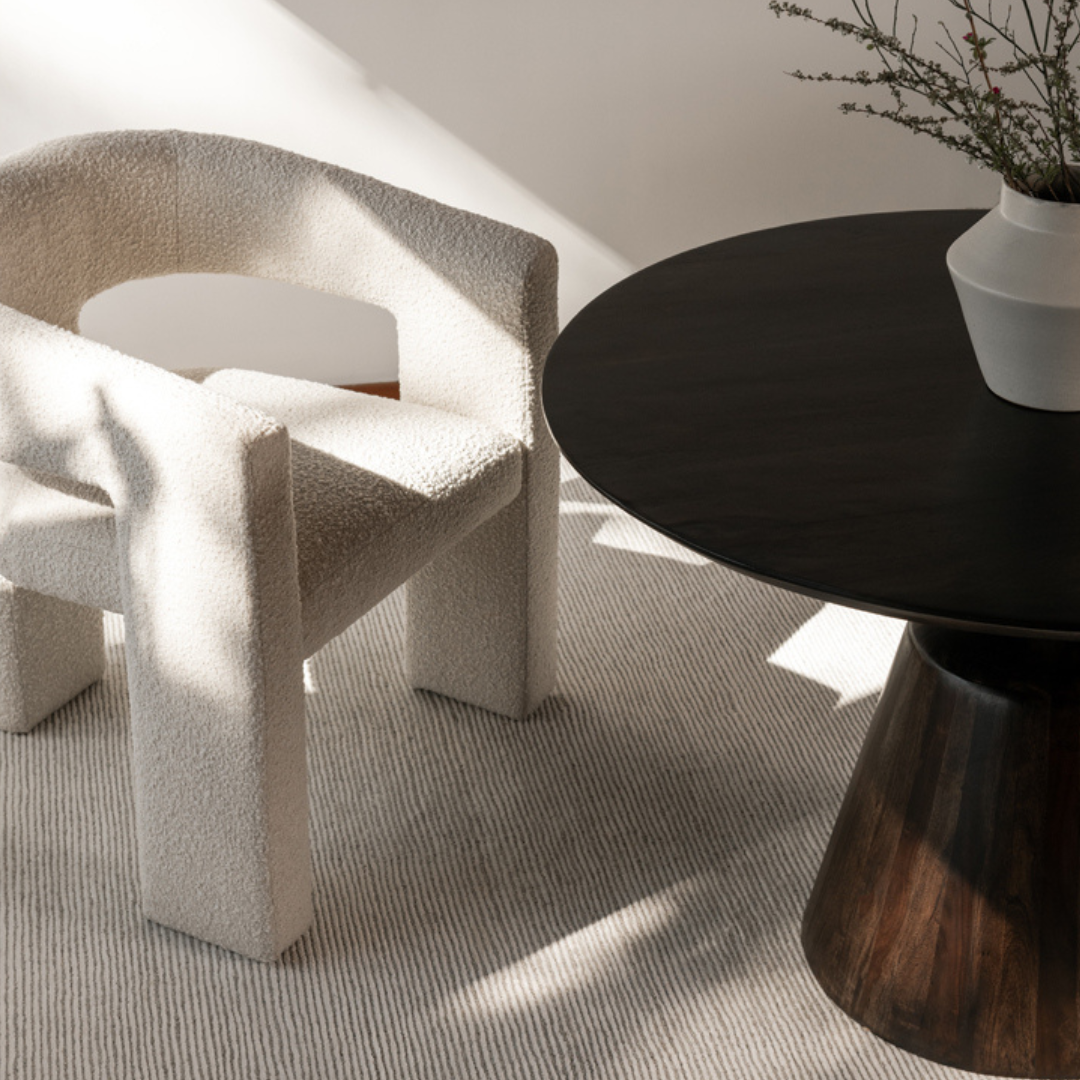 The Kömfi Difference.
Our furniture is comfortable, customizable and high quality--all things that make it easy for you to relax in style.
The Kömfi Modular Collection
Do you love to relax? Who doesn't. Kömfi sectionals are designed to maximize comfort and durability, combining deep, plush sink-in, pillow-soft cushions with stain-resistant, moisture repellent, performance fabric. With the flexibility of the modular pieces, Kömfi wants everyone to experience unmatched comfort.
Modular Design. Kömfi's modular pieces allow you to configure your space to suit your lifestyle. Customize your sectional to fit your space, with over 100+ options, including multiple sizes, colors and layouts. Plus, our U-Shaped clips prevent pieces from pulling apart and are included in all orders. Kömfi is designed for the modern home.
Comfort. Experience a new level of comfort. Kömfi's sectionals feature plush, low-backs, extra-deep seats, ultra-soft pillow cushions and large track arms. Our signature sink-in comfort feels like you are floating on a pillow. 
Stress Free Living. A stain resistant sectional that's ready for all the messes involved in running a busy household. All Kömfi modular sectionals come upholstered with our performance fabric, that is moisture repellent, stain resistant and designed for heavy duty wear. Plus all the covers are easily removable for hand or machine washing. Relax knowing your Kömfi sectional will last for years to come. 
30-Day Comfort Guarantee. Not sure if the Kömfi sectional is right for you? Feel at ease with our hassle-free returns. From the day you receive your sectional, you have 30 days to sit on it, nap on it, binge-watch on it and everything else you could think of. If it doesn't fit your needs, we will take it back and issue a full refund. 
Fast & Free Delivery. Kömfi delivers to all homes across Canada in 2-4 weeks. We also ship to the United States. 
Pillow-Soft

Sink into the feather-filled cushions, and feel like you are floating on a cloud.

Moisture Resistant

Made with Performance Fabric to prevent stains and moisture, your Kömfi sofa will last for years to come.
Eco-Friendly

We use an FSC®-certified wood that's resilient & both socially conscious & eco-friendly. The FSC® certification verifies that this wood comes from forests that are responsibly managed to be environmentally sound & socially beneficial. 

Recyclable

We use GRS©-certified upholstery that uses both virgin polyester & recycled polyester. The objectives of the Global Recycled Standard are to define requirements to ensure accurate content claims & good working conditions & that harmful environmental & chemical impacts are minimized.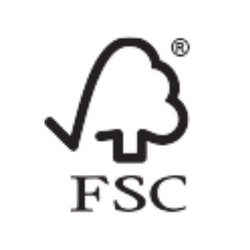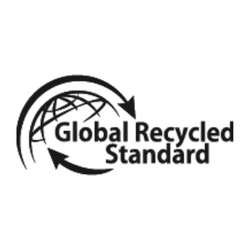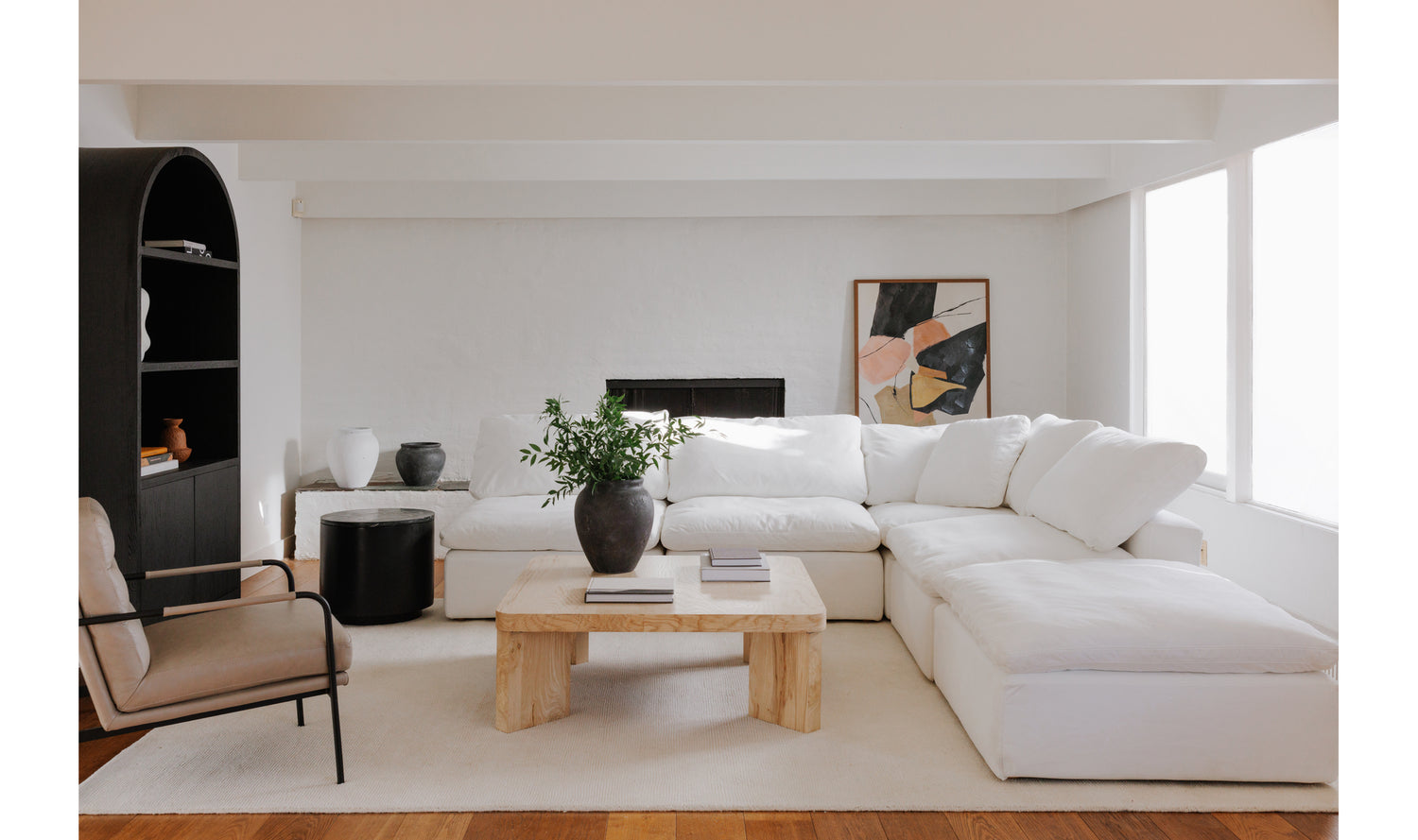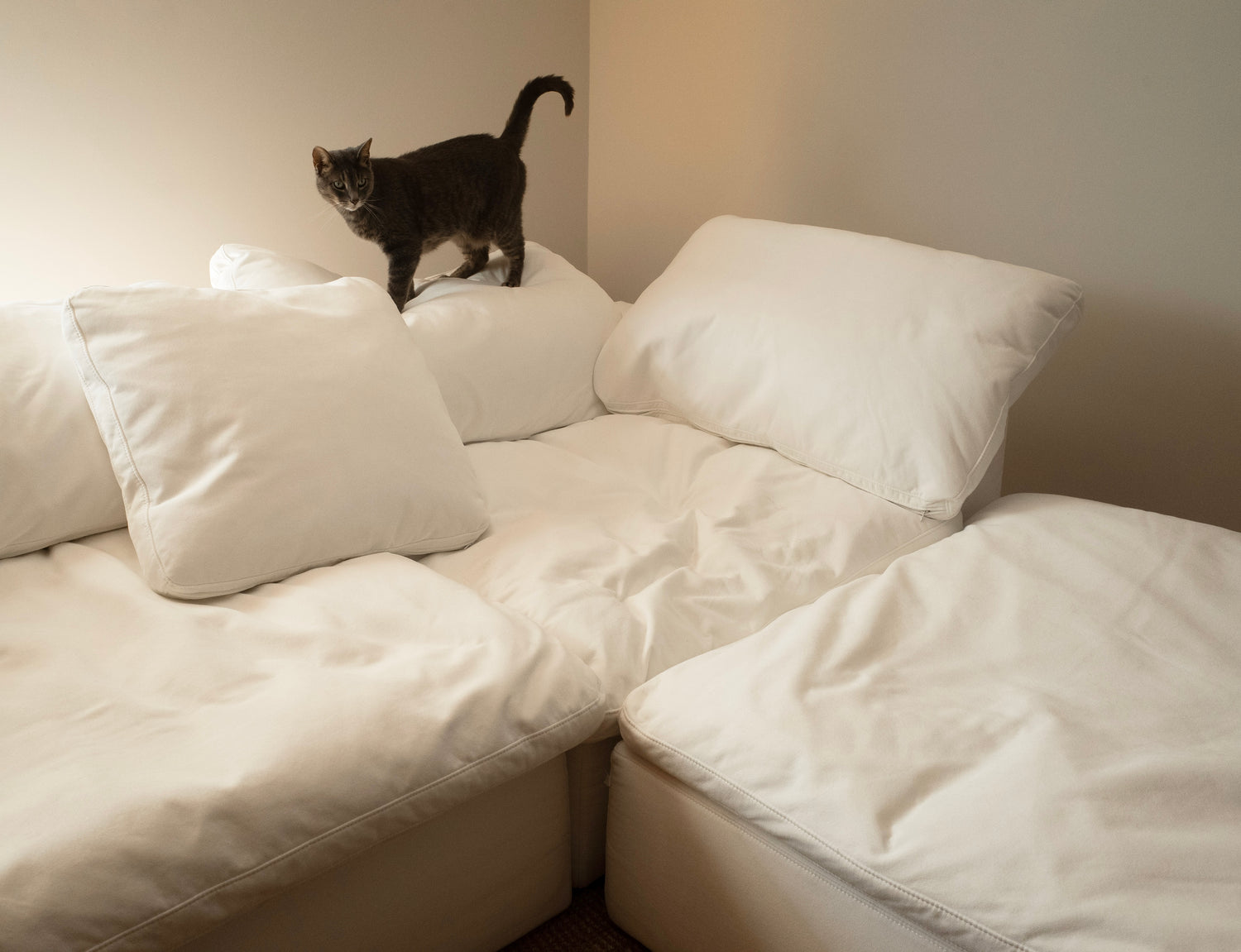 Life should be lived comfortably.
We have all heard the saying "comfort is a state of mind," and this is true. In fact, comfort is something that you can only experience when you are at peace with yourself.
Comfort does not come from material things; it comes from within your heart and mind.
If you feel comfortable in your own skin then no matter where or what situation life throws at you, there will always be a sense of peace somewhere inside of yourself that keeps everything else from feeling too overwhelming or stressful on any given day.