Kömfi Sofa
Regular price

Sale price

$2,142.00
Features

Timeless Casual Elegance. Embrace the overall aesthetic and style of this 2 and 1 Half Seater Sofa, exuding a timeless casual elegance that complements any interior décor.
Versatile Advantages. Enjoy the advantages this sofa brings to your home, as the bench seat version offers a more streamlined appearance than a standard sofa, making it perfect for smaller spaces.
Quality Materials. This sofa is crafted with plush feather-fibre cushions, inviting you to sink in and experience ultimate comfort and room to sprawl. The signature stain-resistant LiveLife™ performance fabric ensures snacks and pets are always welcome.
Care and Maintenance. Keeping your sofa in great shape is effortless with fully removable upholstery covers, including the frame covers, allowing for easy cleaning and care. While the plush feather-filled cushions provide exceptional comfort, regular fluffing and flipping are recommended to maintain their shape. Additionally, the sofa's frame, crafted with a larger amount of multi-density foam, ensures comfort and softness, but taking care with the arms, back, and frame will maintain its longevity.
Size & Dimensions

84"W x 40"D x 32"H
Seat Depth: 24.5"
Seat Height: 19"
Arm Height: 24"
Arm Width: 8"
Materials & Care

Sink-in Comfort. Experience unparalleled comfort and room to sprawl with plush feather-fibre cushions that offer a cozy and inviting seating experience.

Performance Fabric. Our sofa is upholstered with LiveLife™ performance fabric, known for its stain-resistant, moisture-repellent, soft, and breathable properties. Enjoy a textured surface and dimensional color, coupled with a luxuriously soft feel.

Easy Maintenance. Fully removable upholstery covers, including the frame covers, make it effortless to keep your sofa in great shape. Whether you need to clean up spills or want to freshen up the appearance, caring for your sofa is a breeze.

Relaxed Silhouette for Any Space. The sofa's relaxed silhouette effortlessly complements any interior style. For those seeking a more polished look, simply fluff the cushions to maintain a well-groomed appearance.

Plush Feather-Fibre Cushions. Our plush cushions are filled with a cleverly channeled insert containing a feather-fibre blend that keeps the fill in place, preventing feathers from escaping. Expect next-level comfort that truly pulls you in.

Family-Friendly and Environmentally Conscious. All of our signature performance fabrics are breathable, moisture-repellent, and stain-resistant, offering long-lasting barrier protection. With 40x less bioaccumulation than Scotchgard and biodegradability in landfills, it's a win for both the environment and you.

Care Instructions. For easy maintenance, soak up spills with a paper towel. For tougher stains, wash with mild soap and water. Cushion covers can be dry cleaned or machine washed in a cold, gentle cycle. Please note that pillows with feather filling require more maintenance than other types of fills. We recommend fluffing and flipping your pillows regularly to help them maintain their shape.

Quality Frame Design. The sofa's frame is crafted with a larger amount of multi-density foam, ensuring comfort and softness. To maintain longevity, we recommend taking care with the arms, back, and frame.
Delivery & Assembly

Locations. We offer fast and free shipping across Canada and the US. Our distribution centers are located on both coasts for fast, smooth deliveries.

Shipping. Most deliveries arrive in 2-4 weeks, depending on your exact location. We offer standard free delivery on all orders, or full assembly at an additional cost.
Returns & Warranty

Warranty. We offer a 2-year limited warranty on all of our products. Our warranty covers all defective or damaged parts and manufacturing mistakes not related to consumer-caused damage or modifications.

Returns. From the day you receive your Kömfi product, you have 30 days of our risk-free trial. If it doesn't fit your needs, we will take it back for free. Simply keep the original boxes and contact us at support@komfi.ca
Share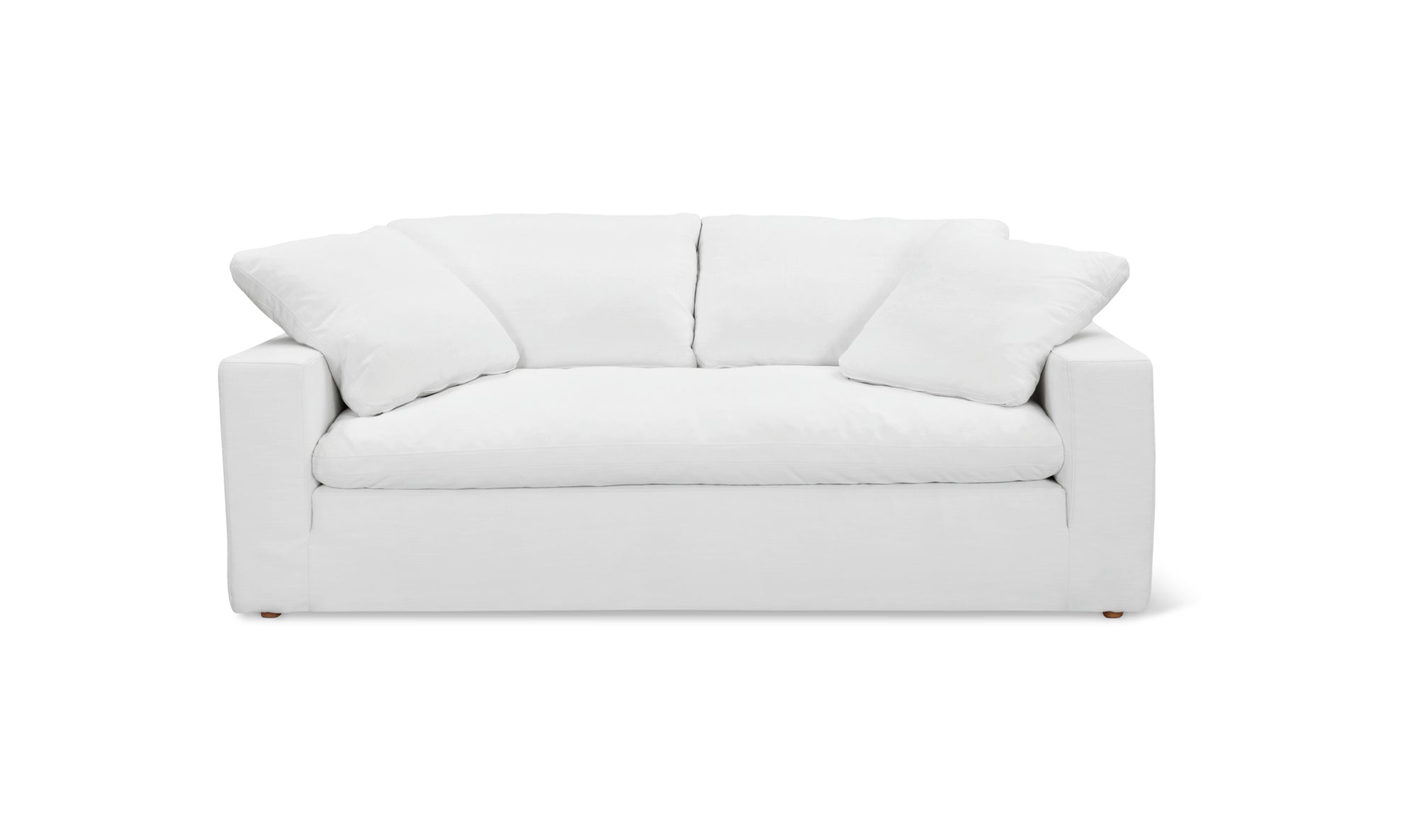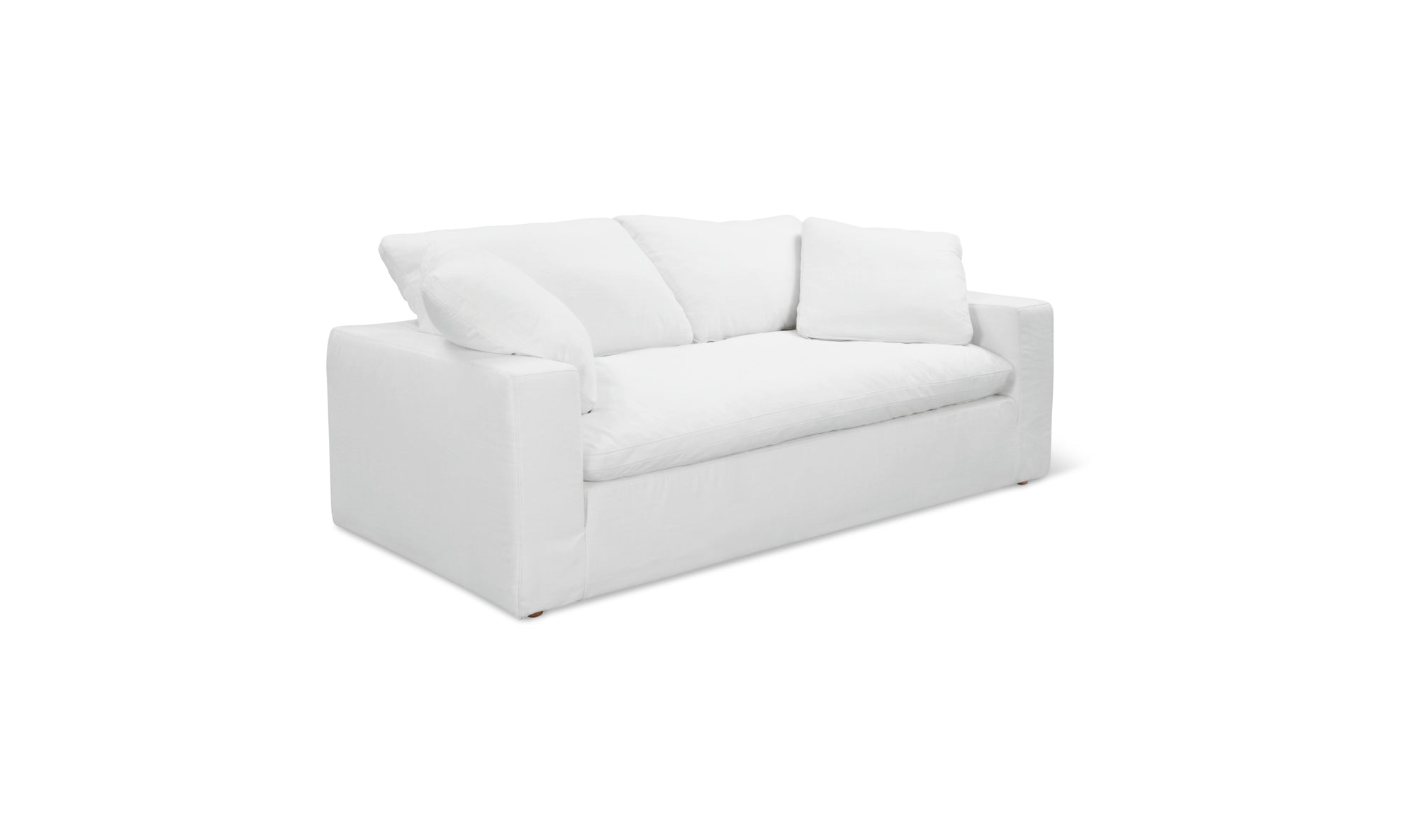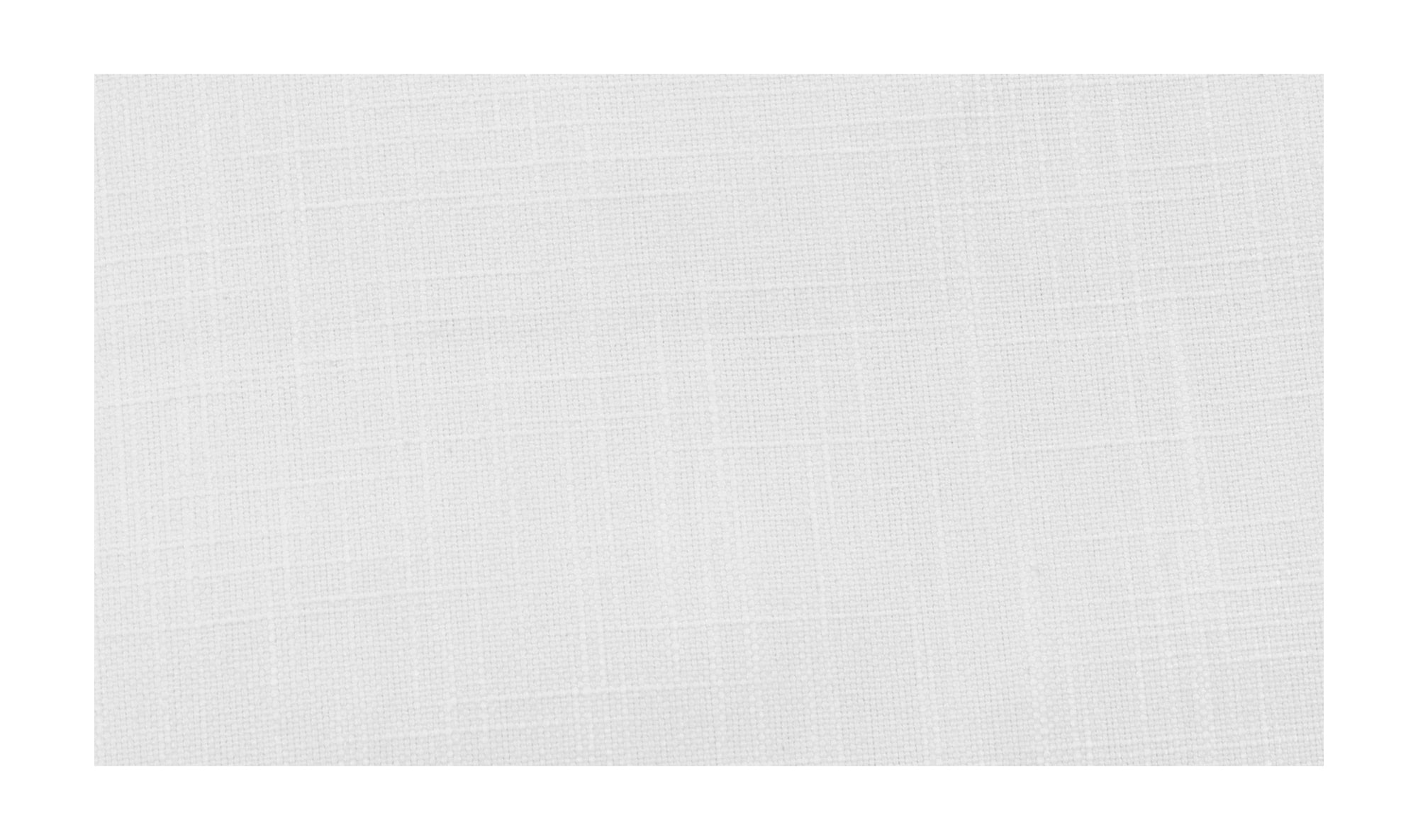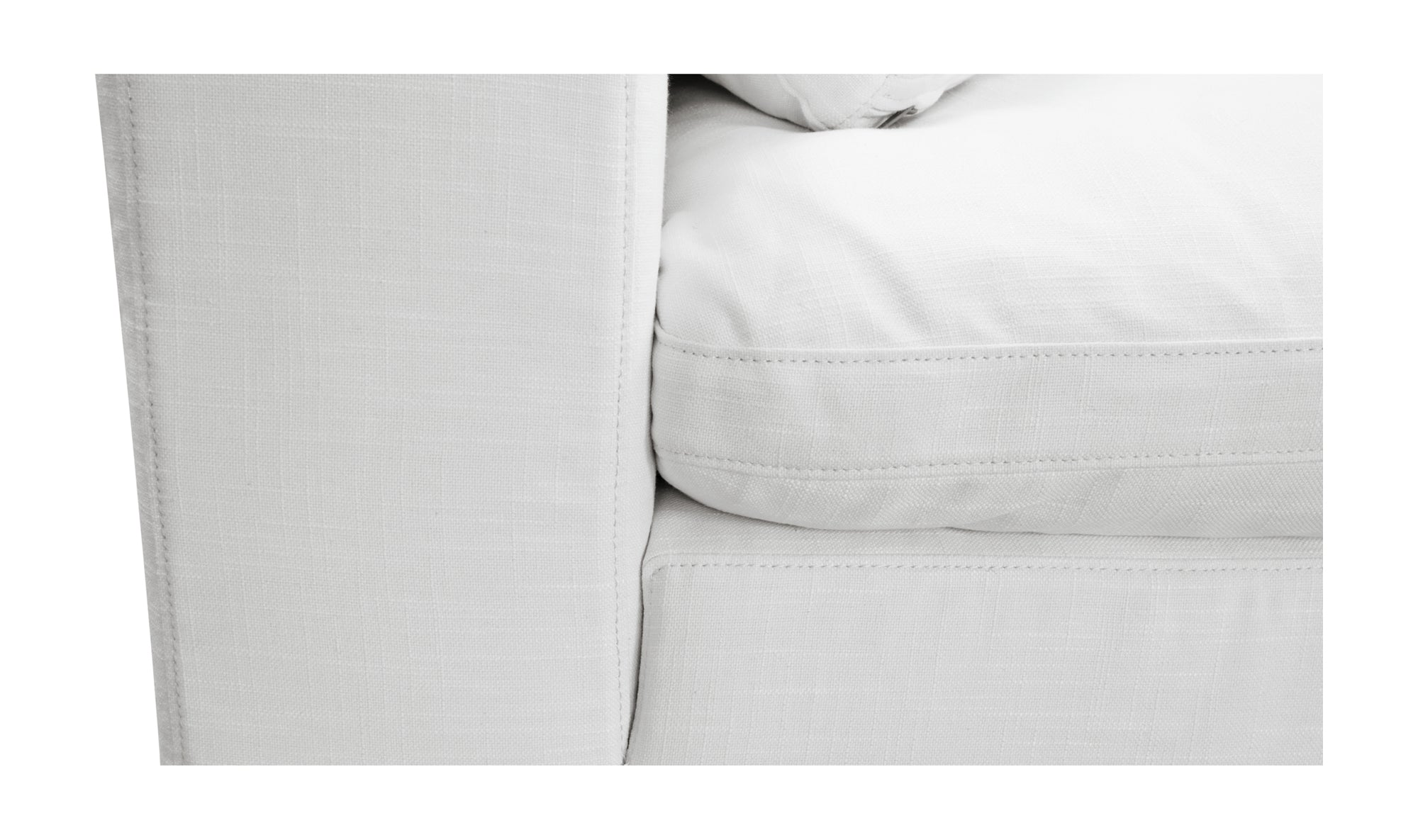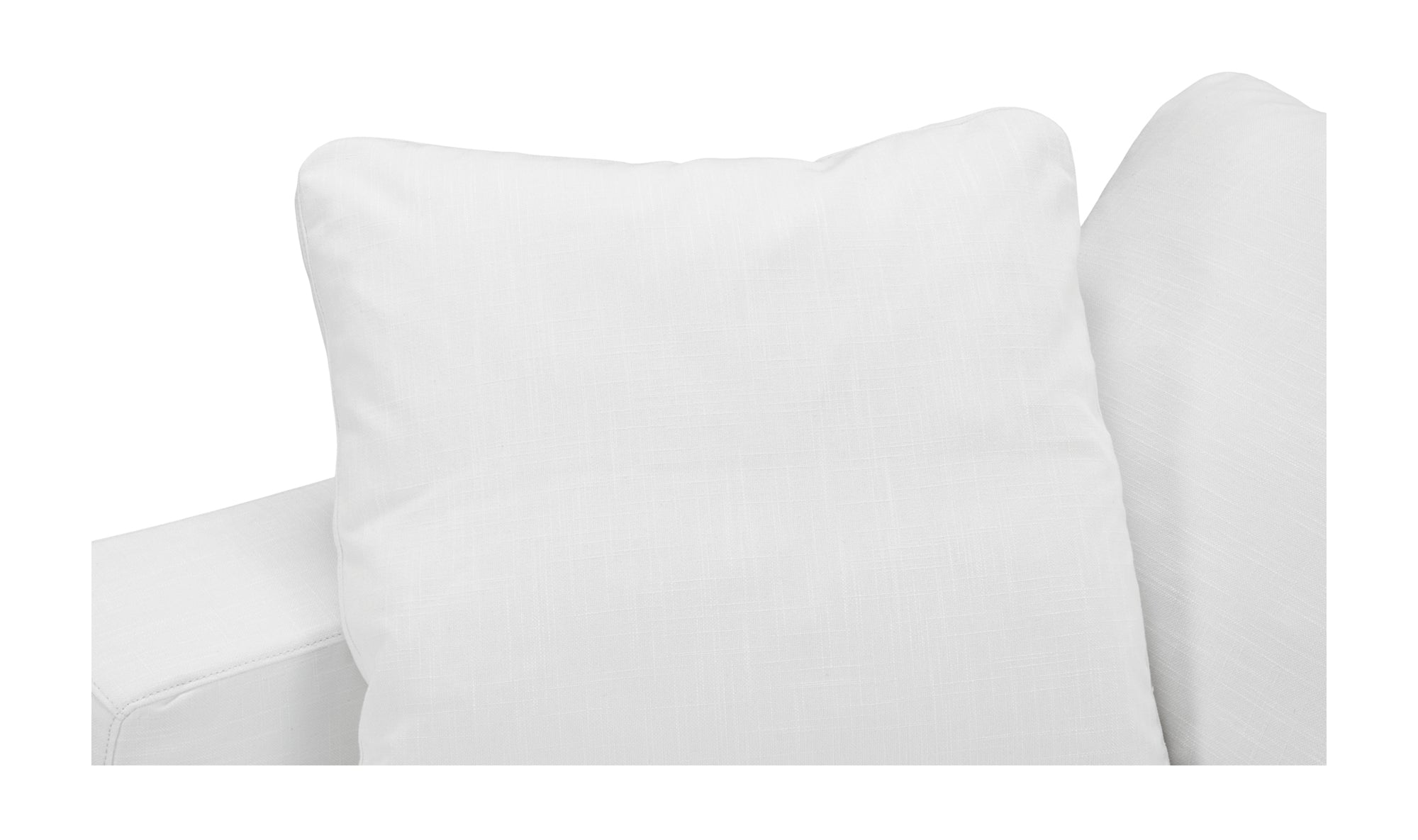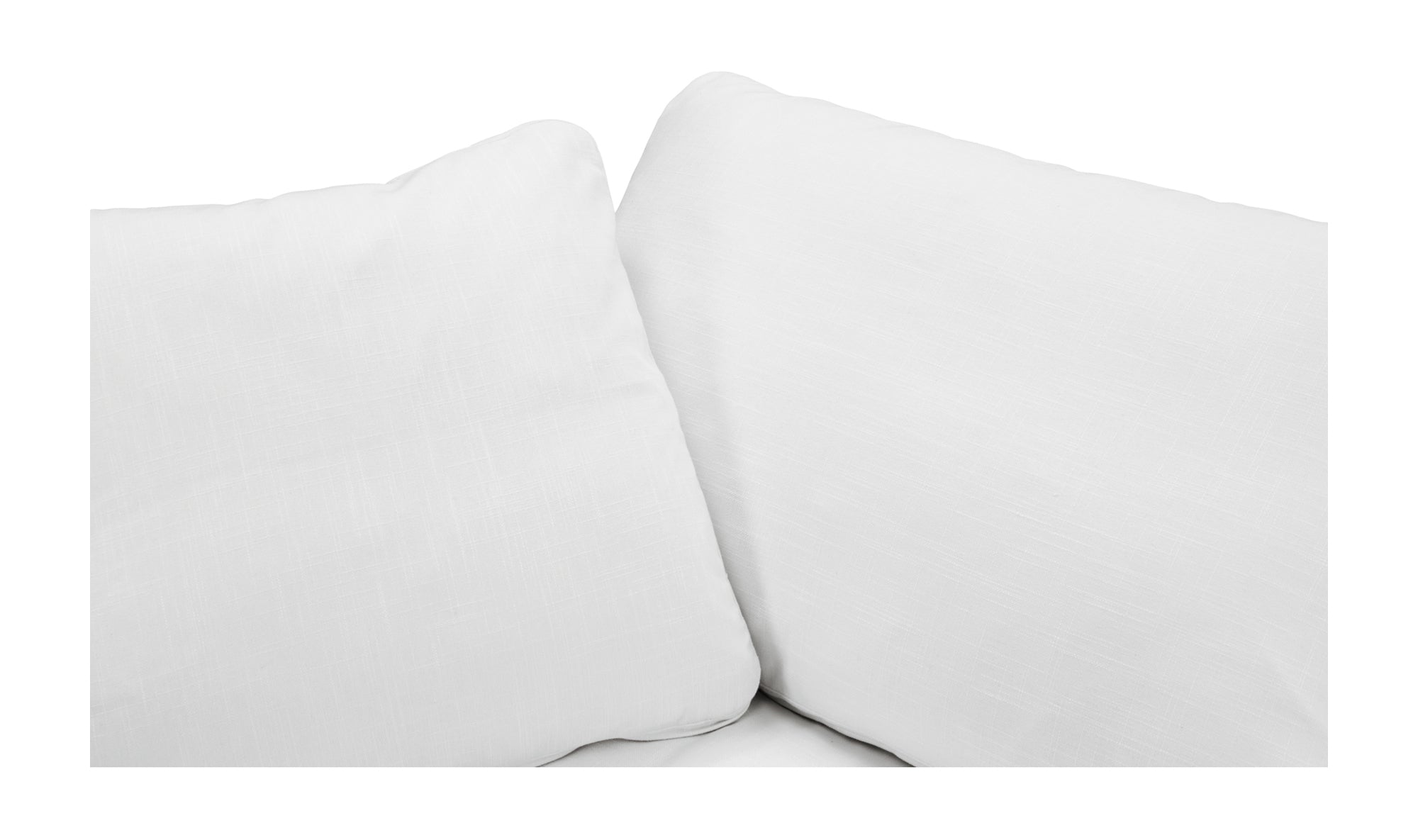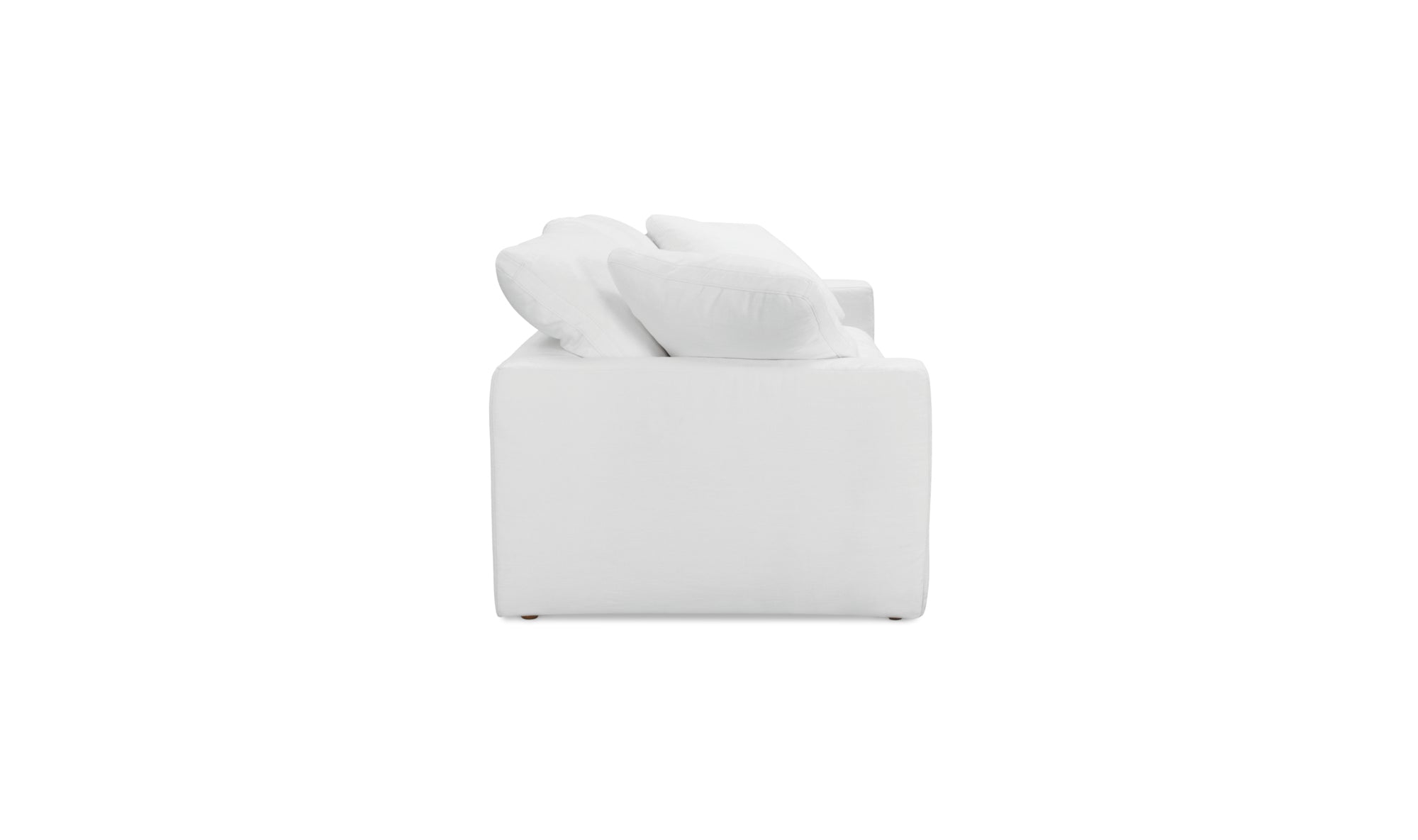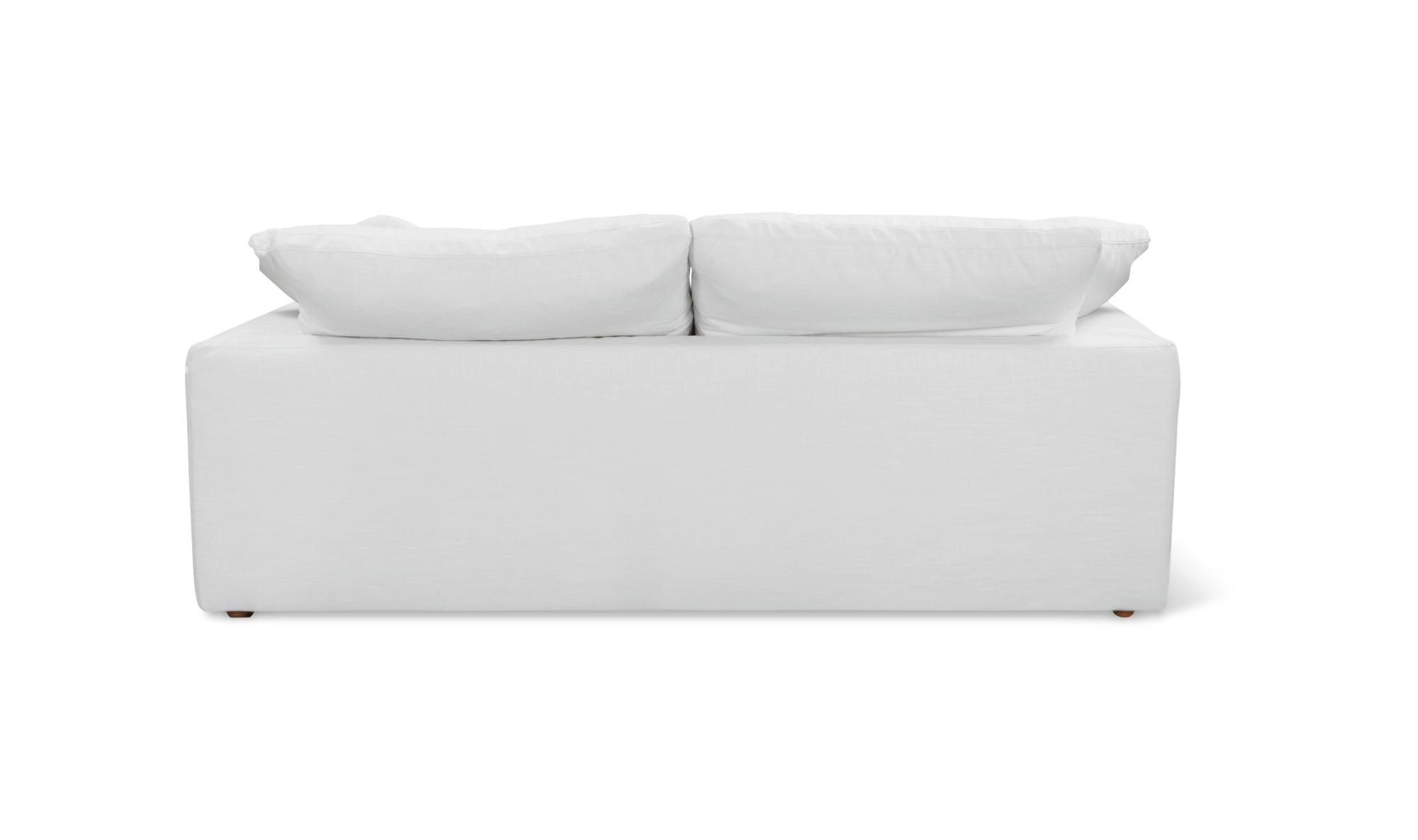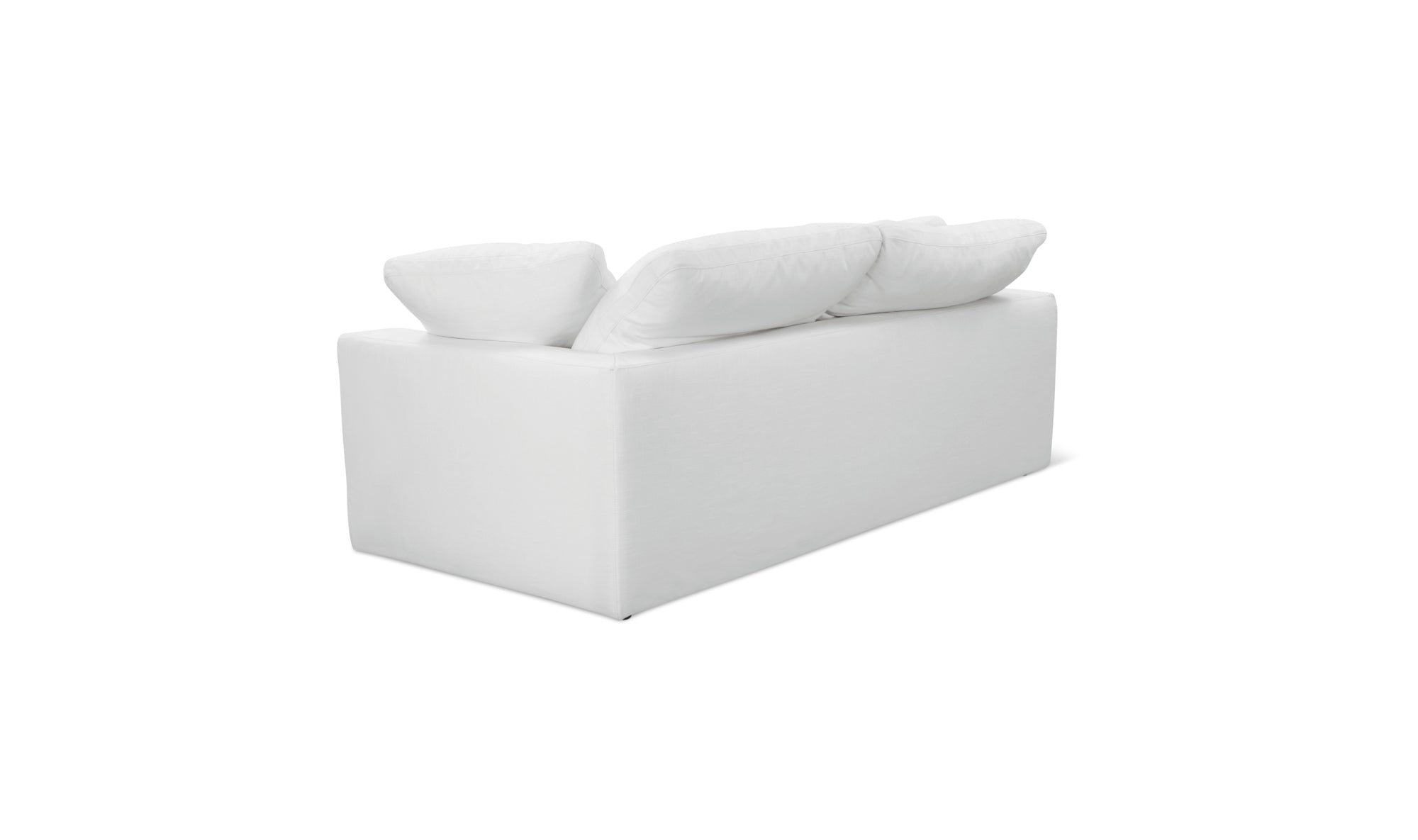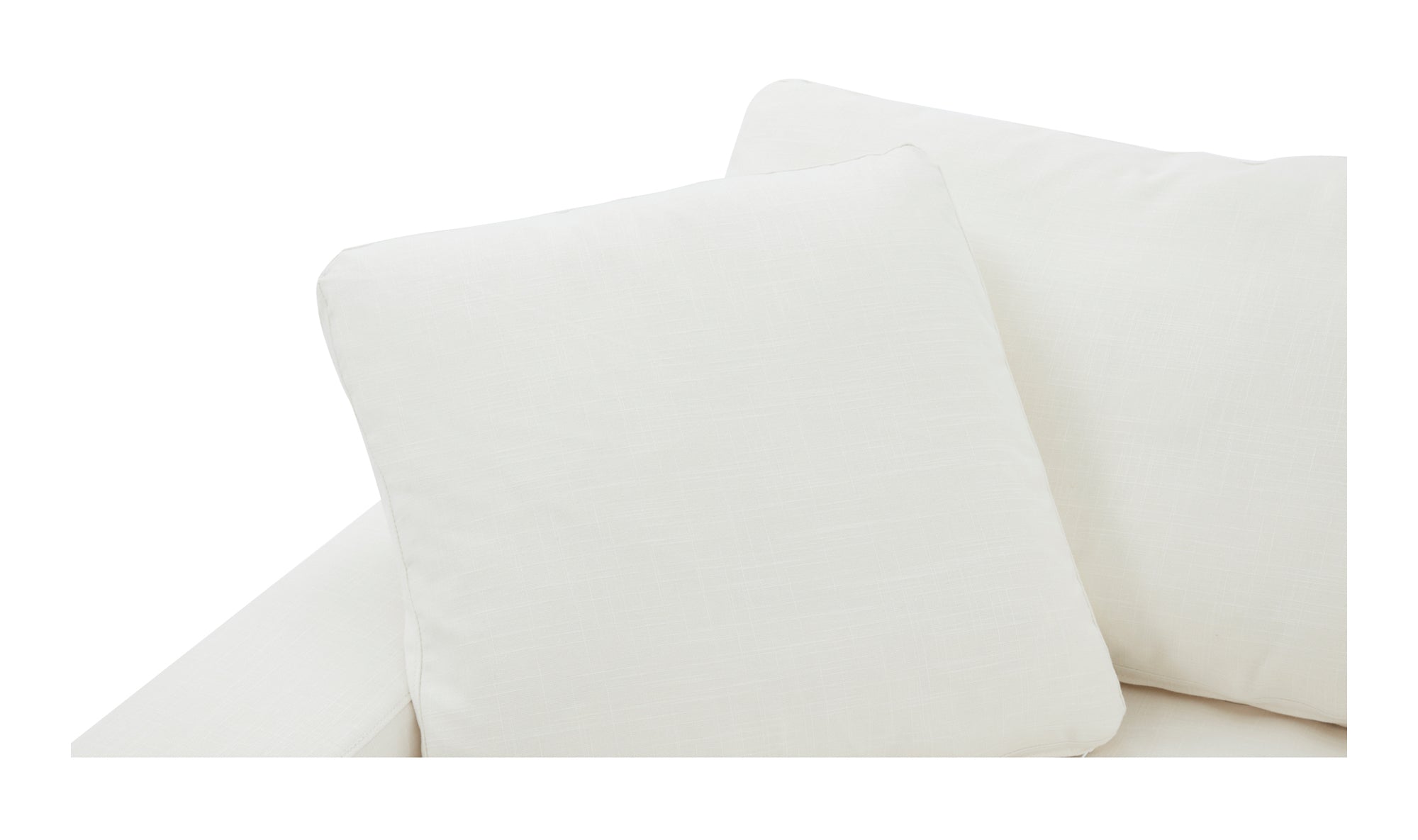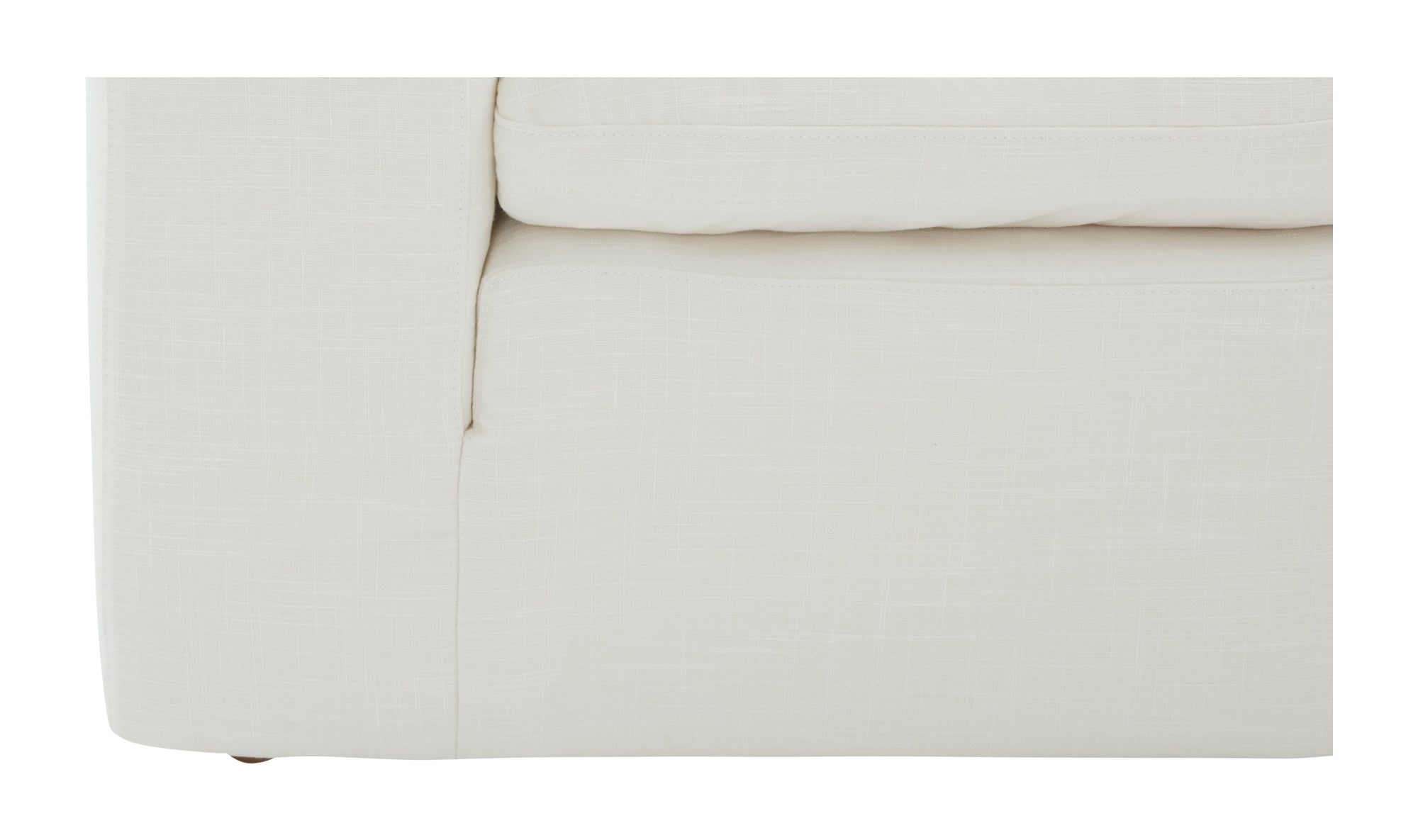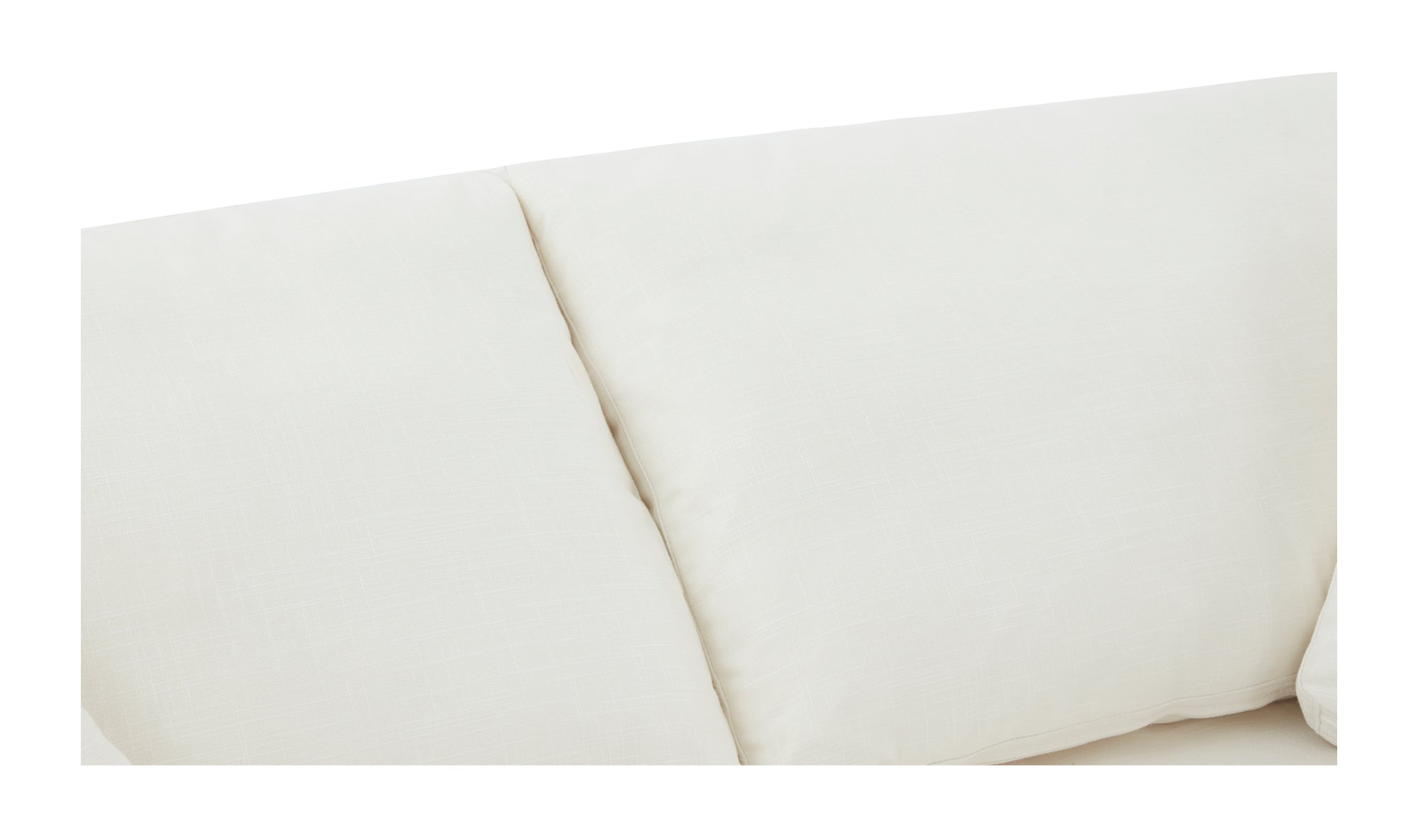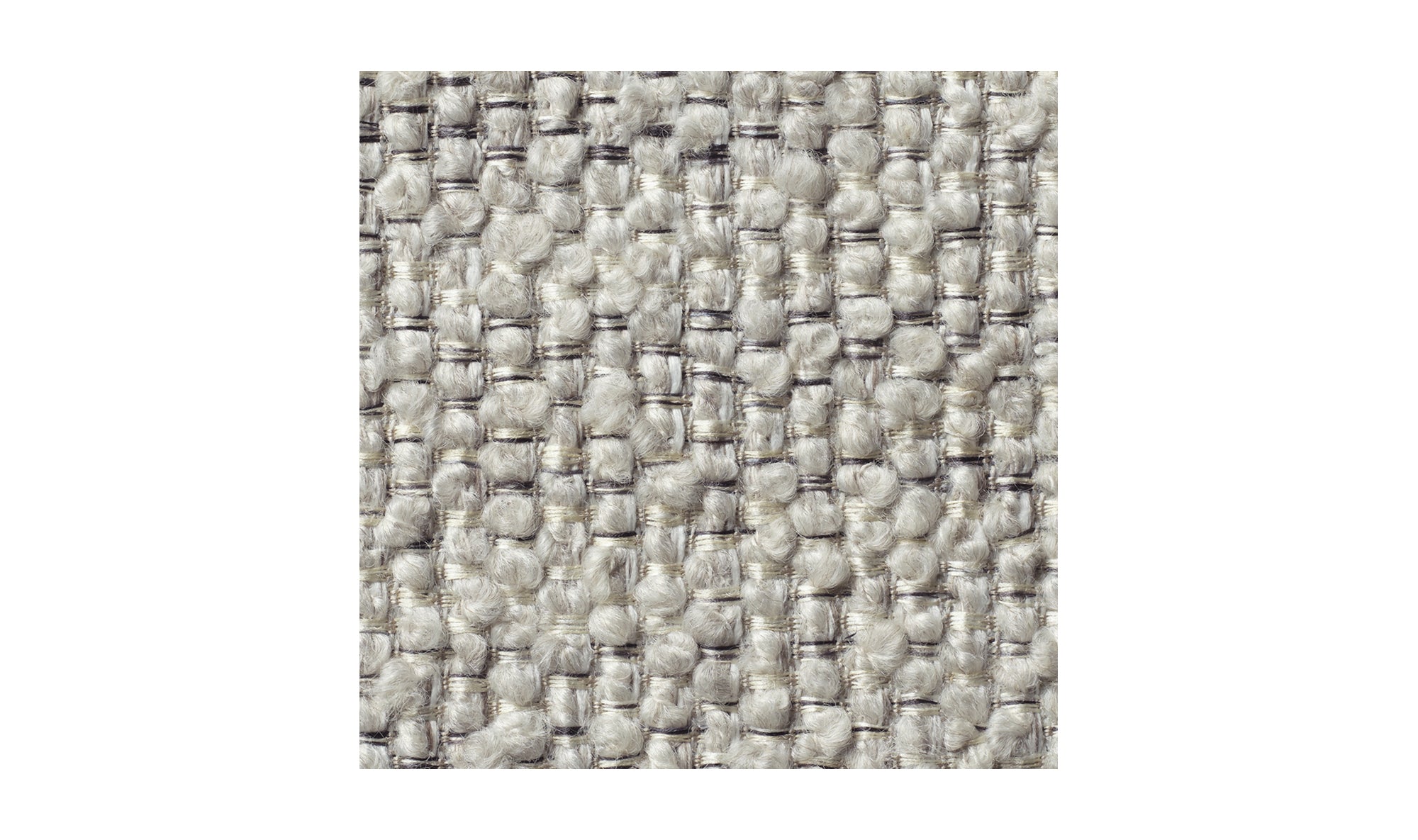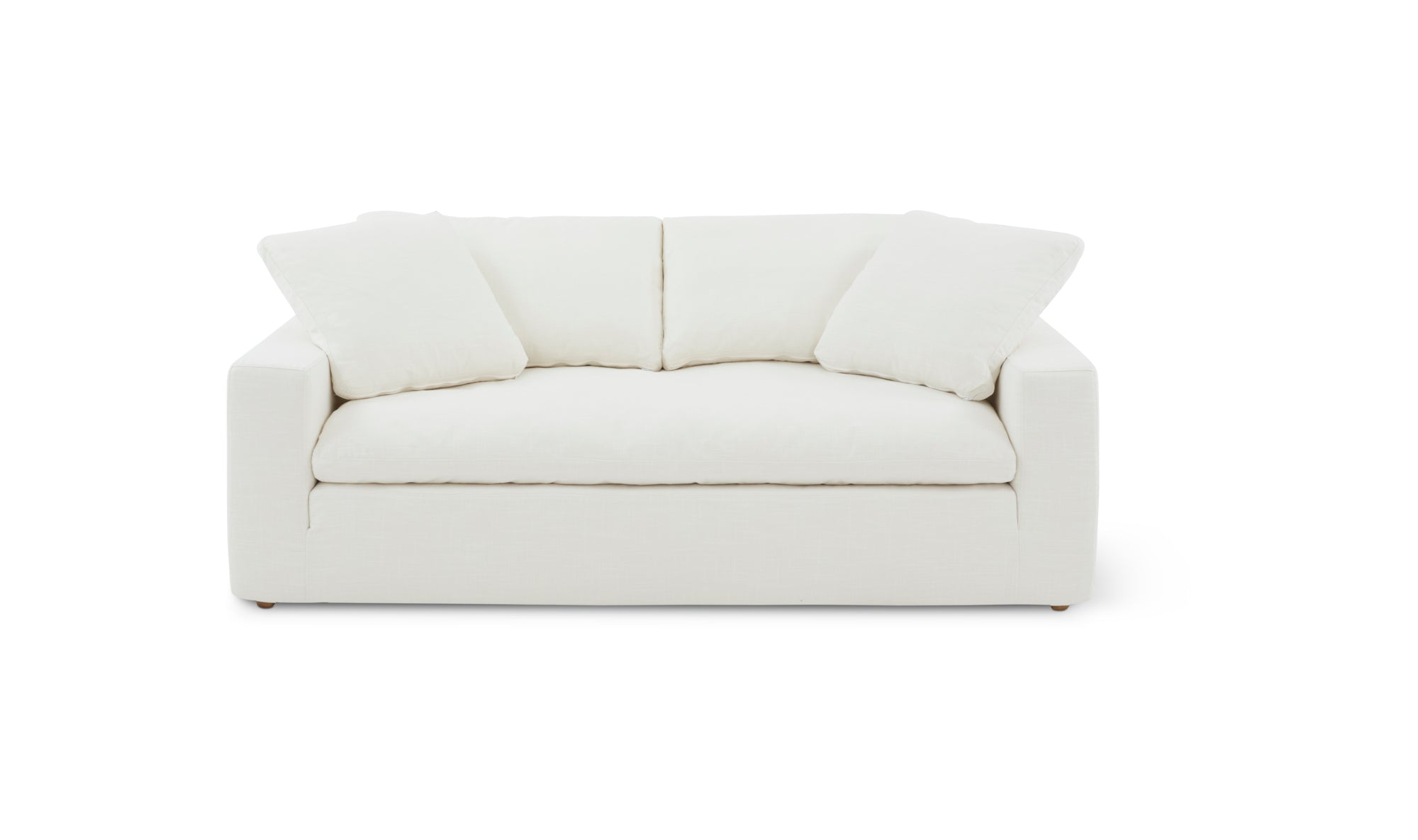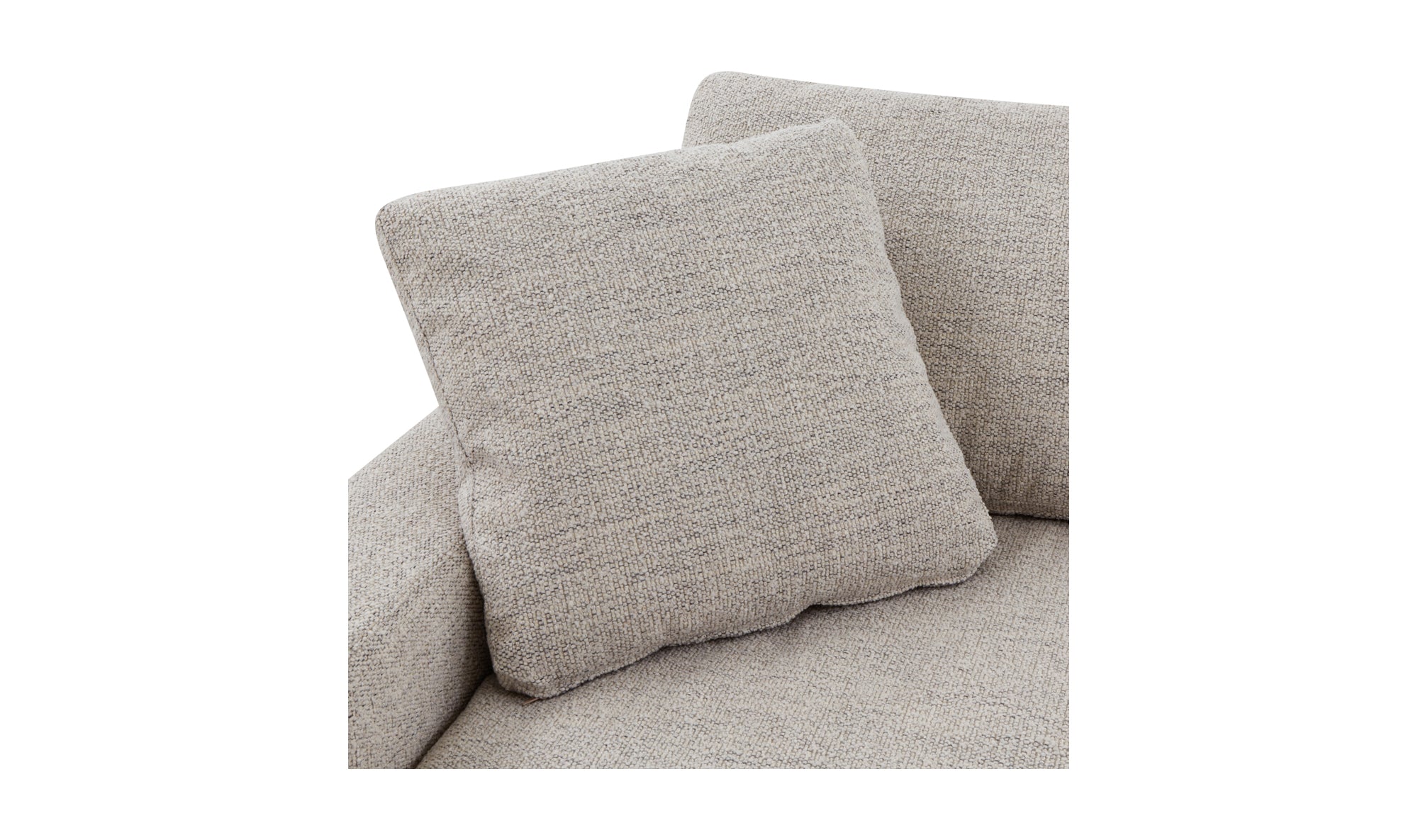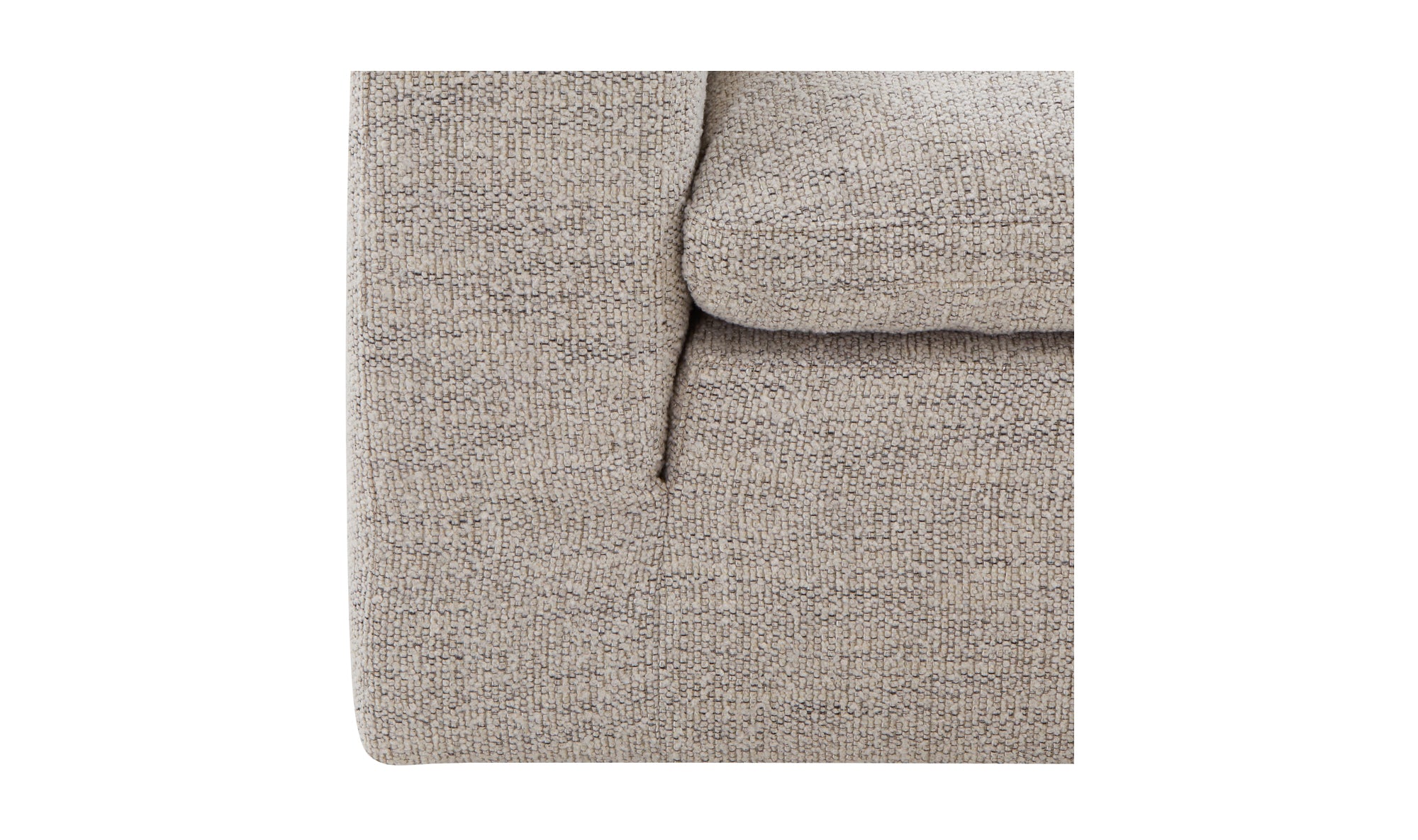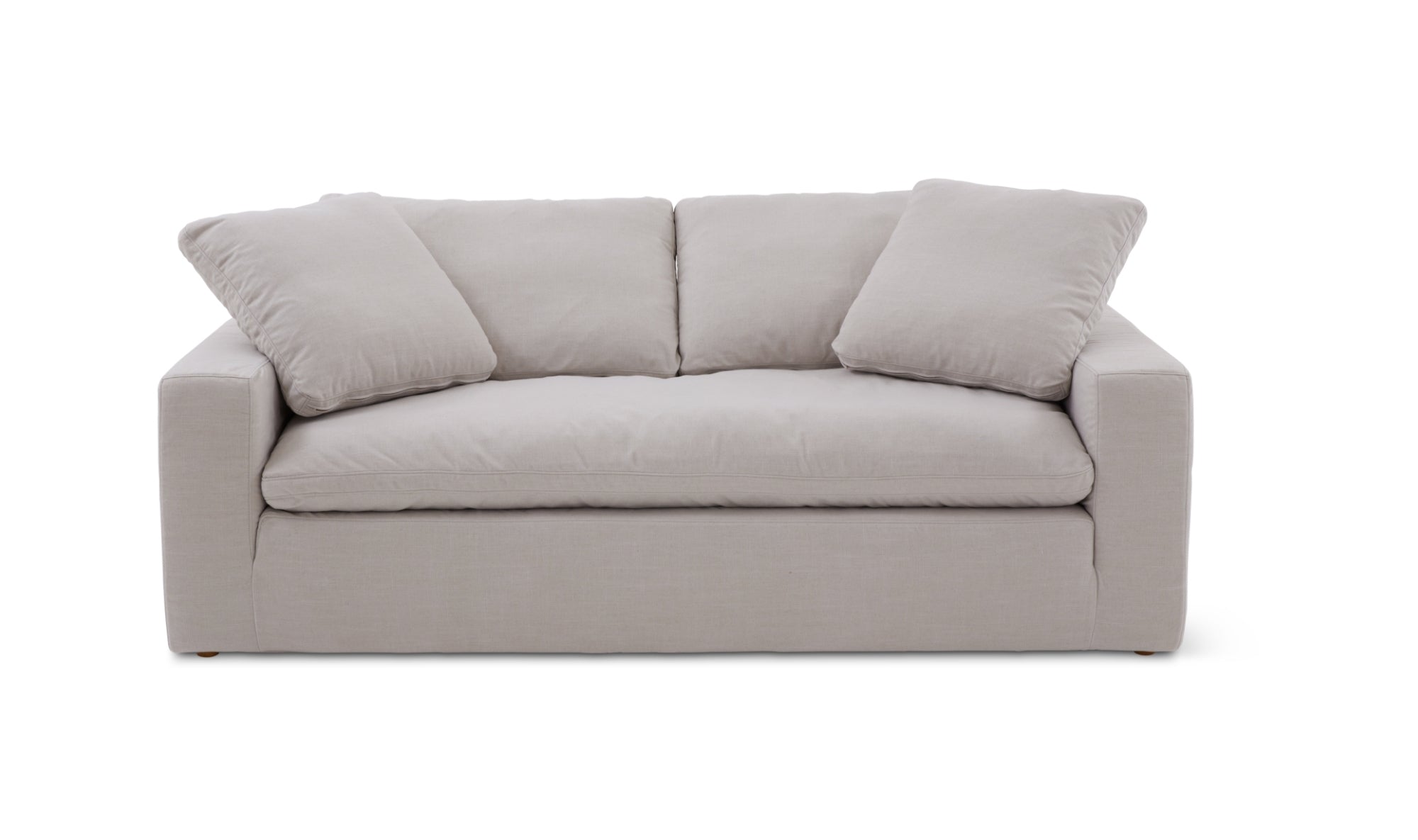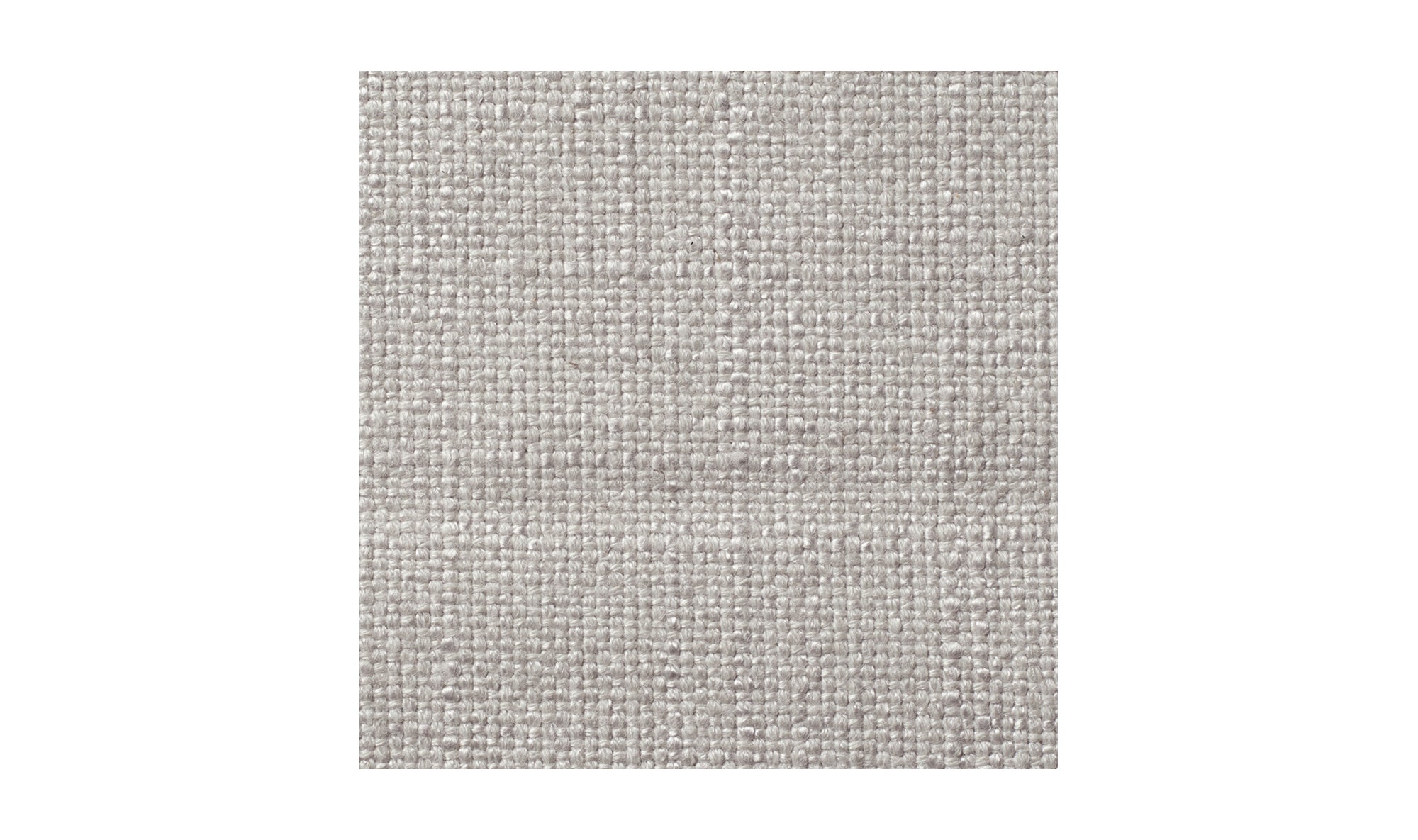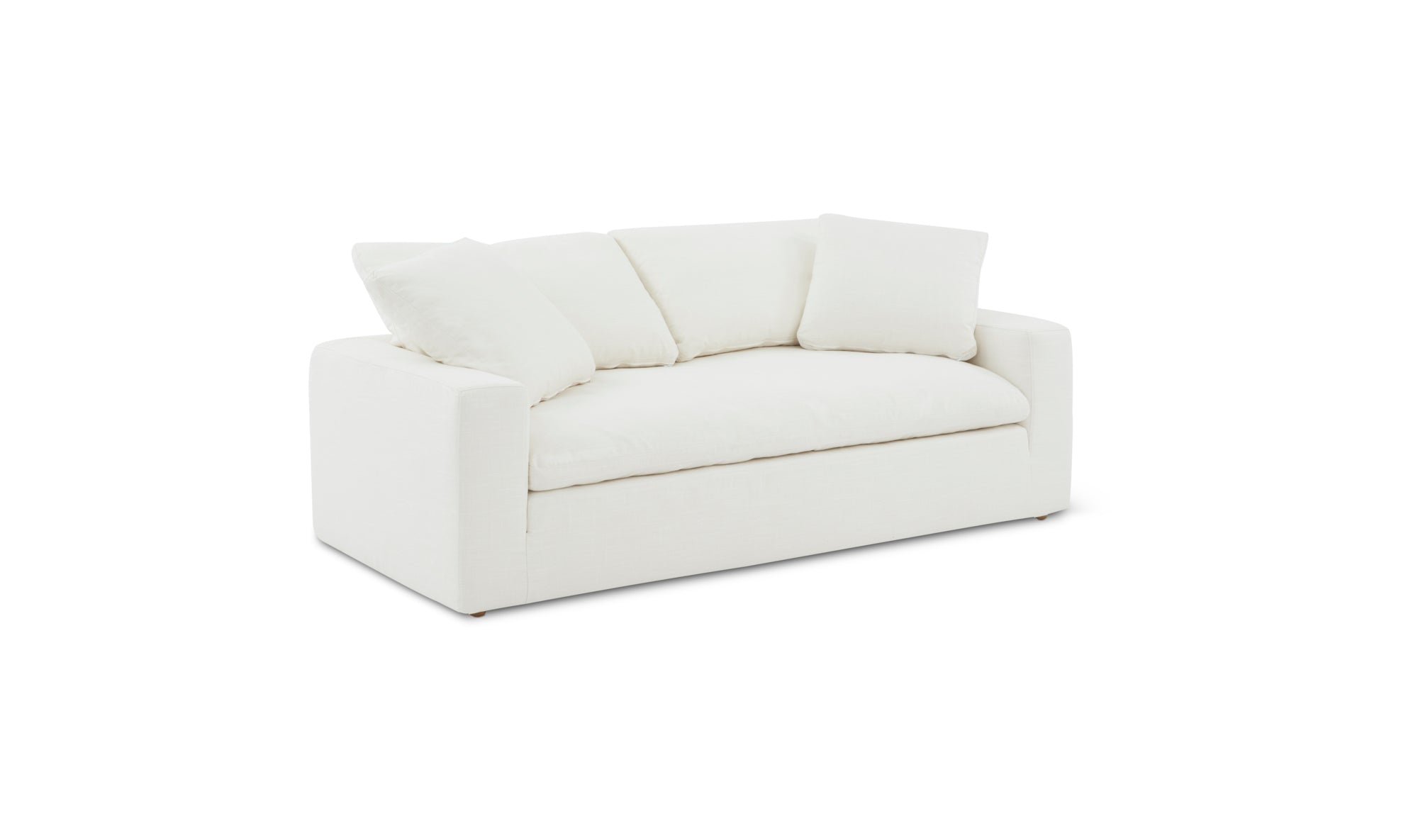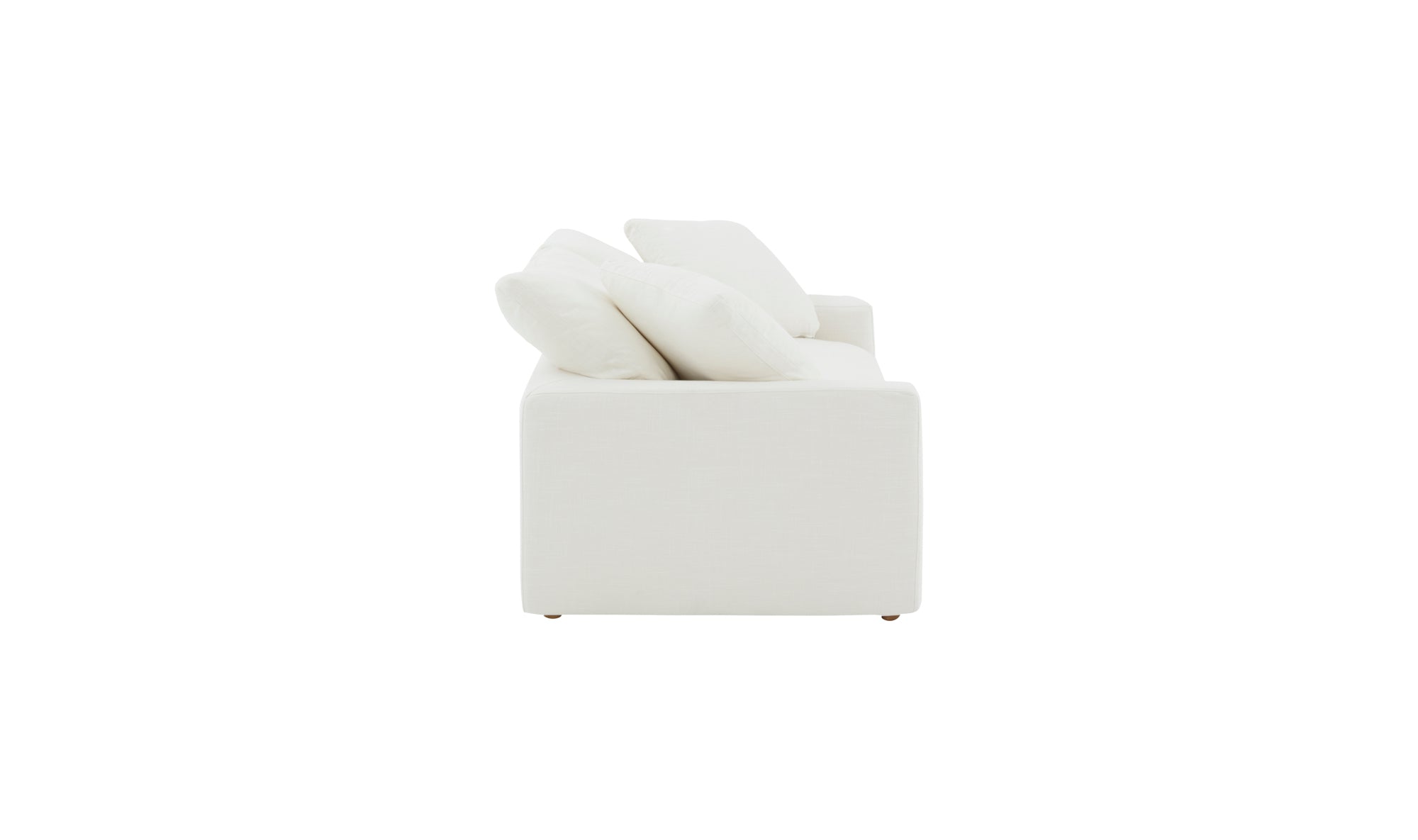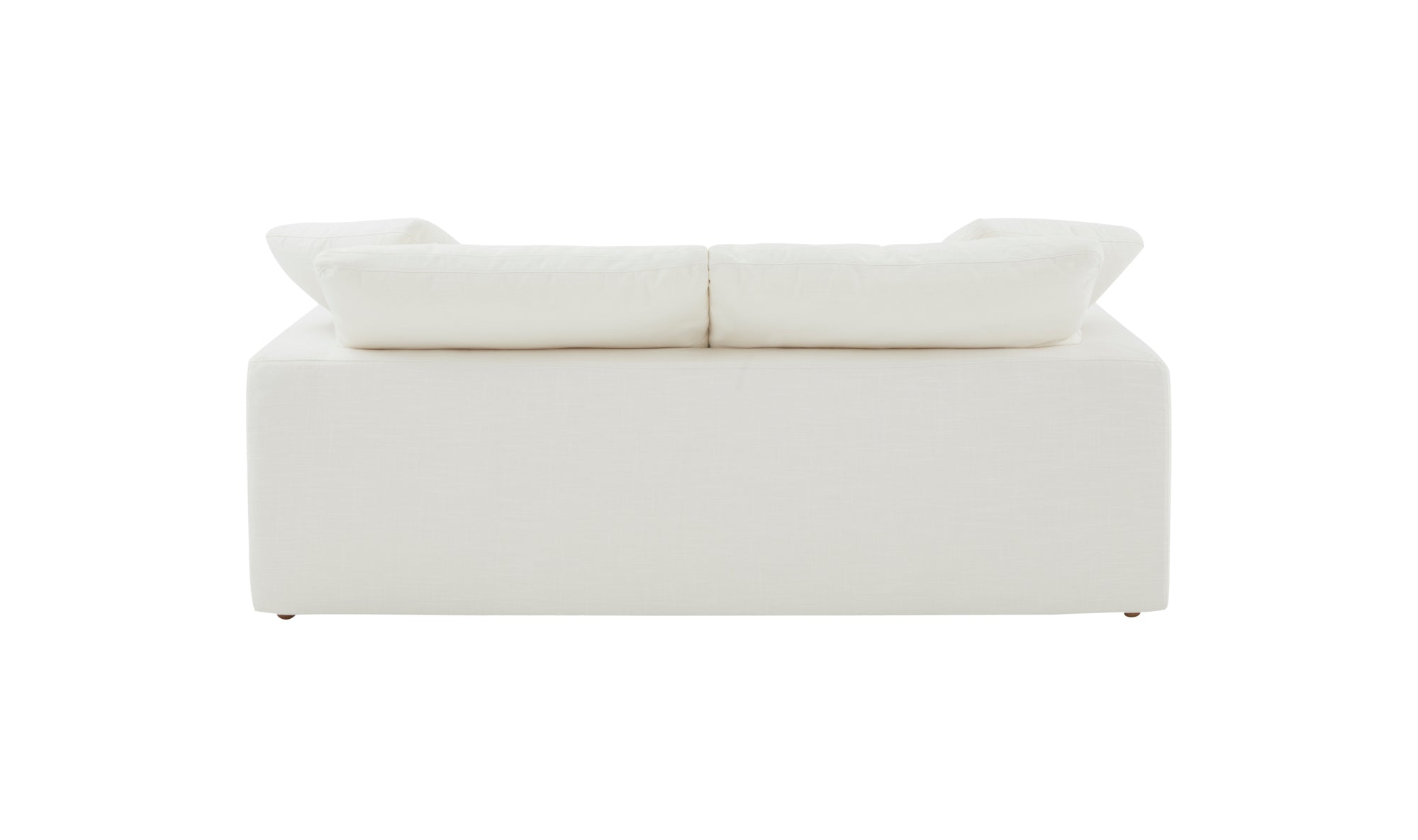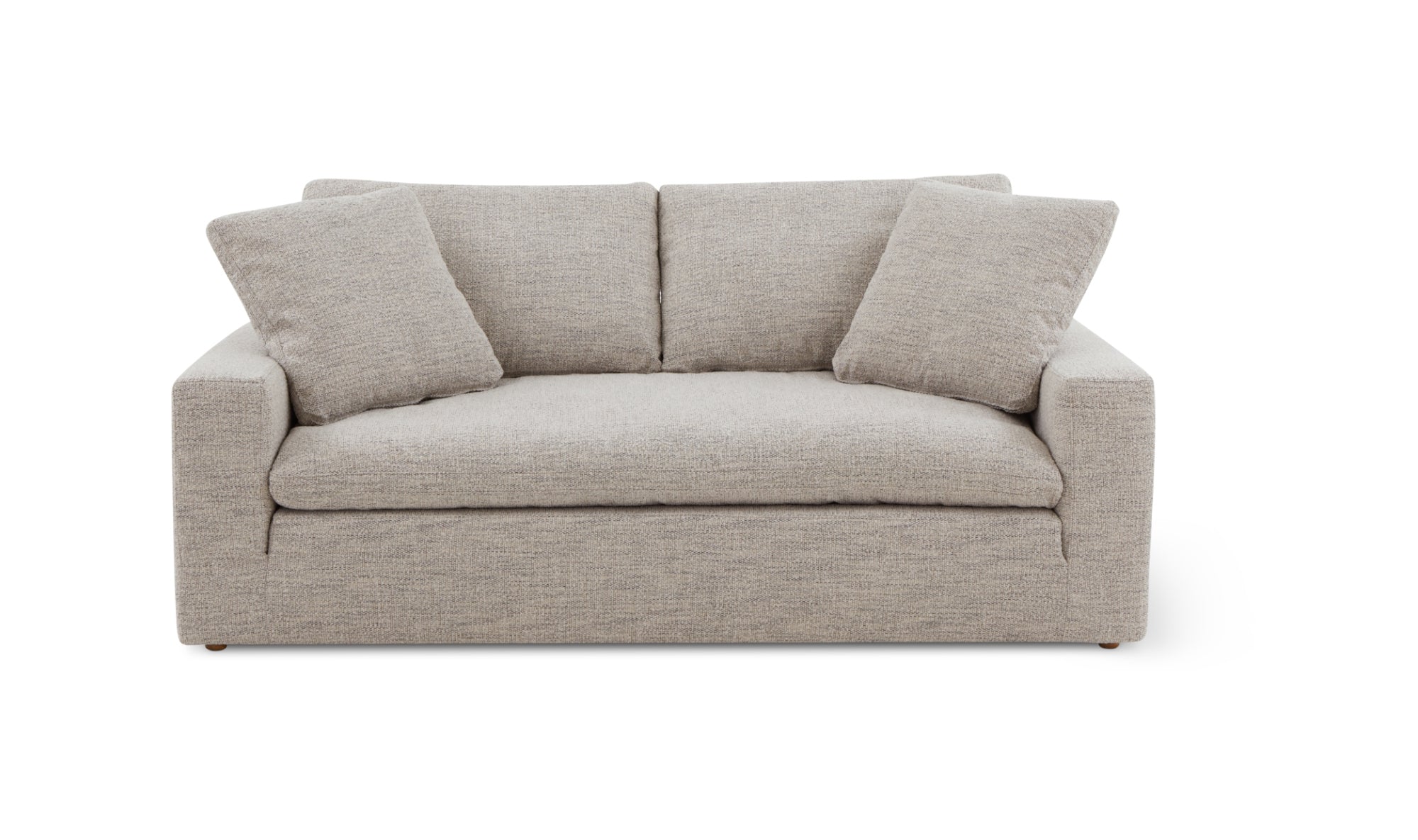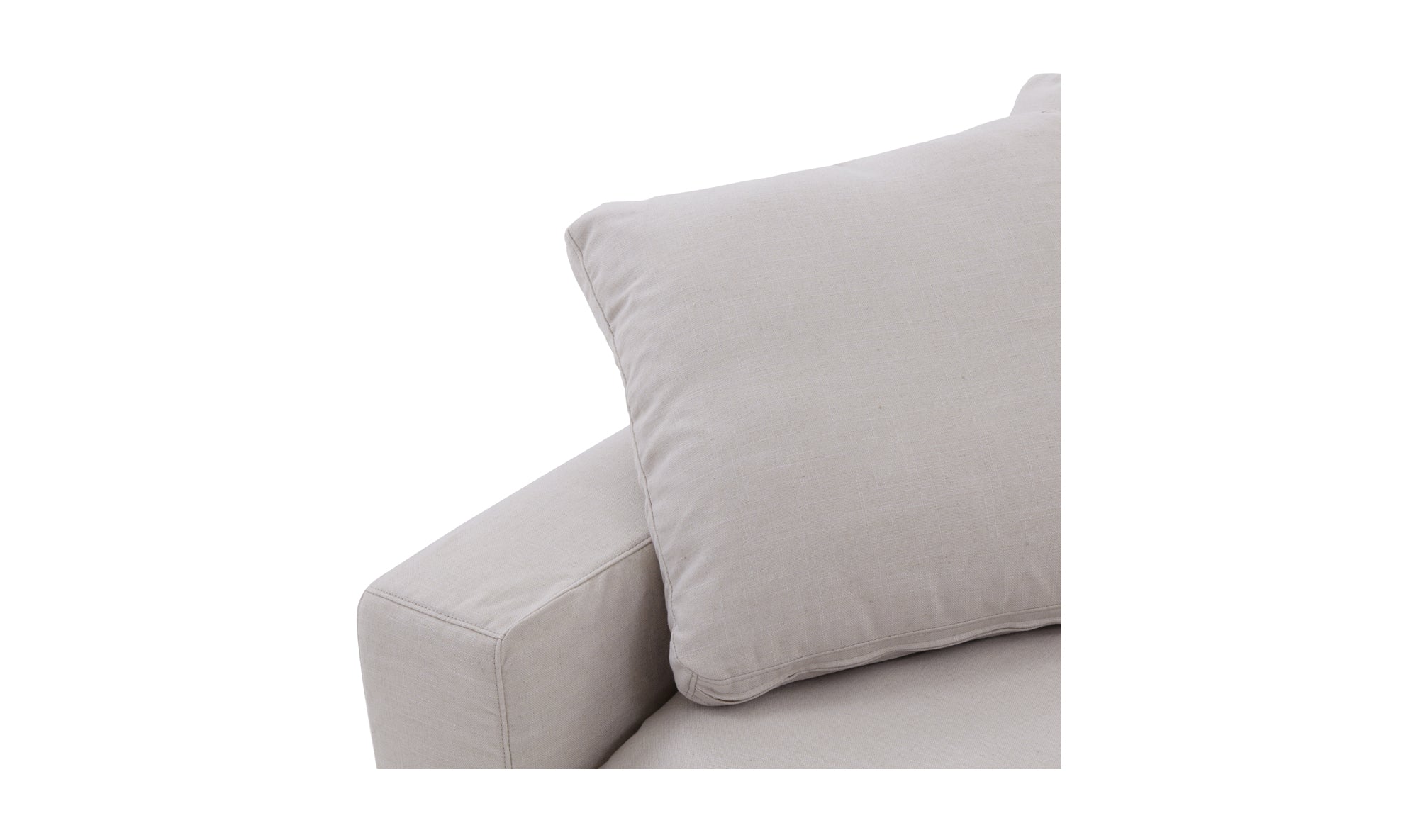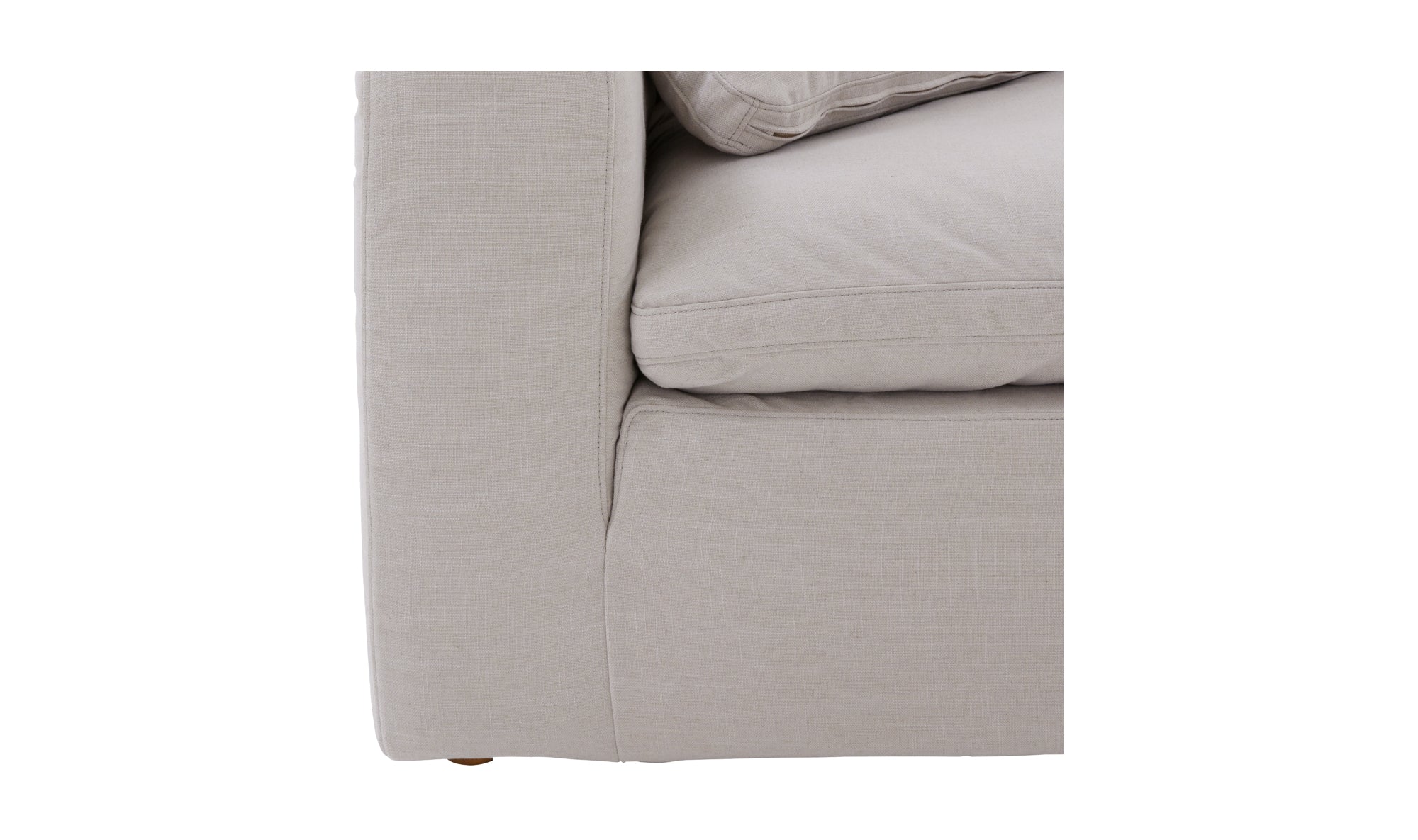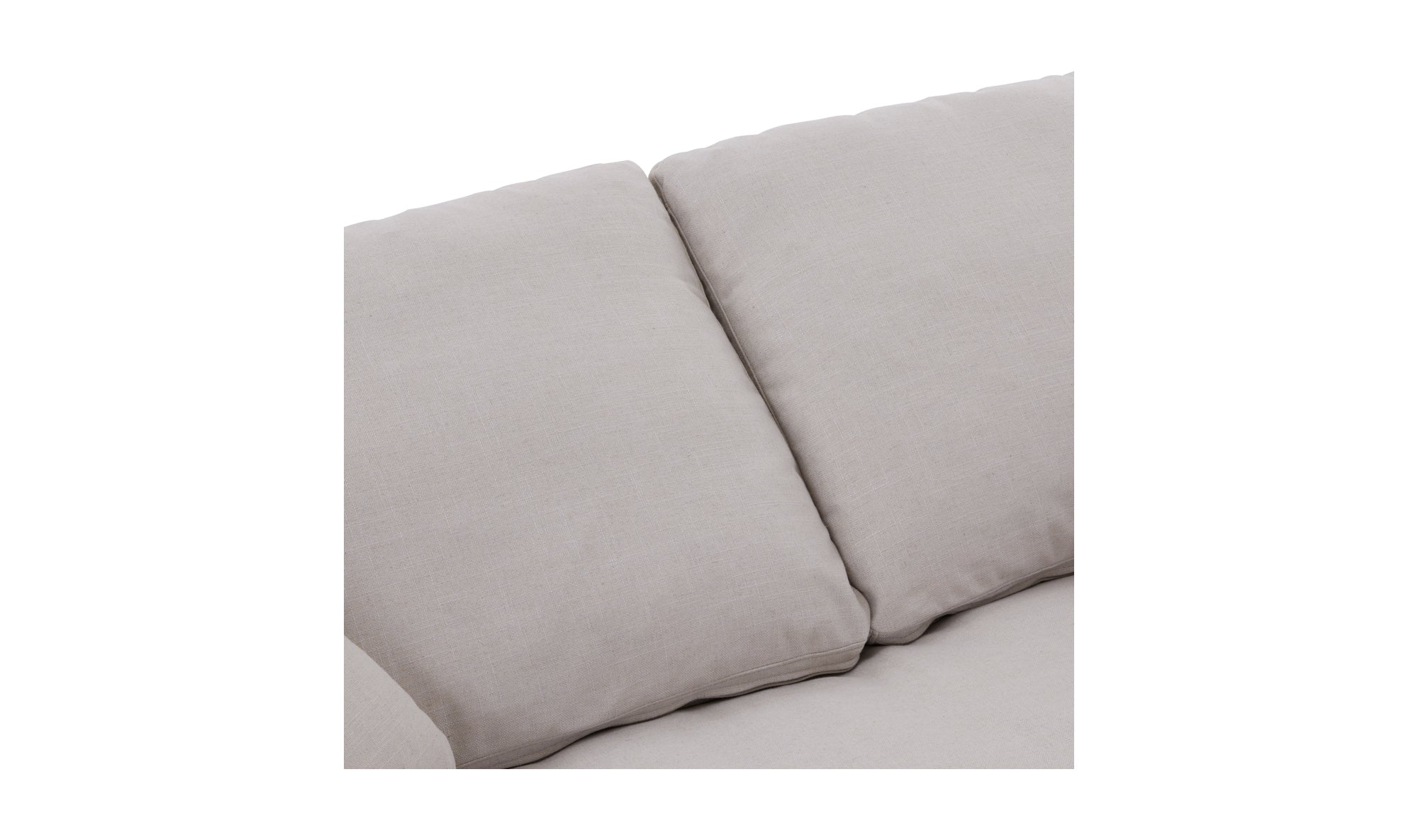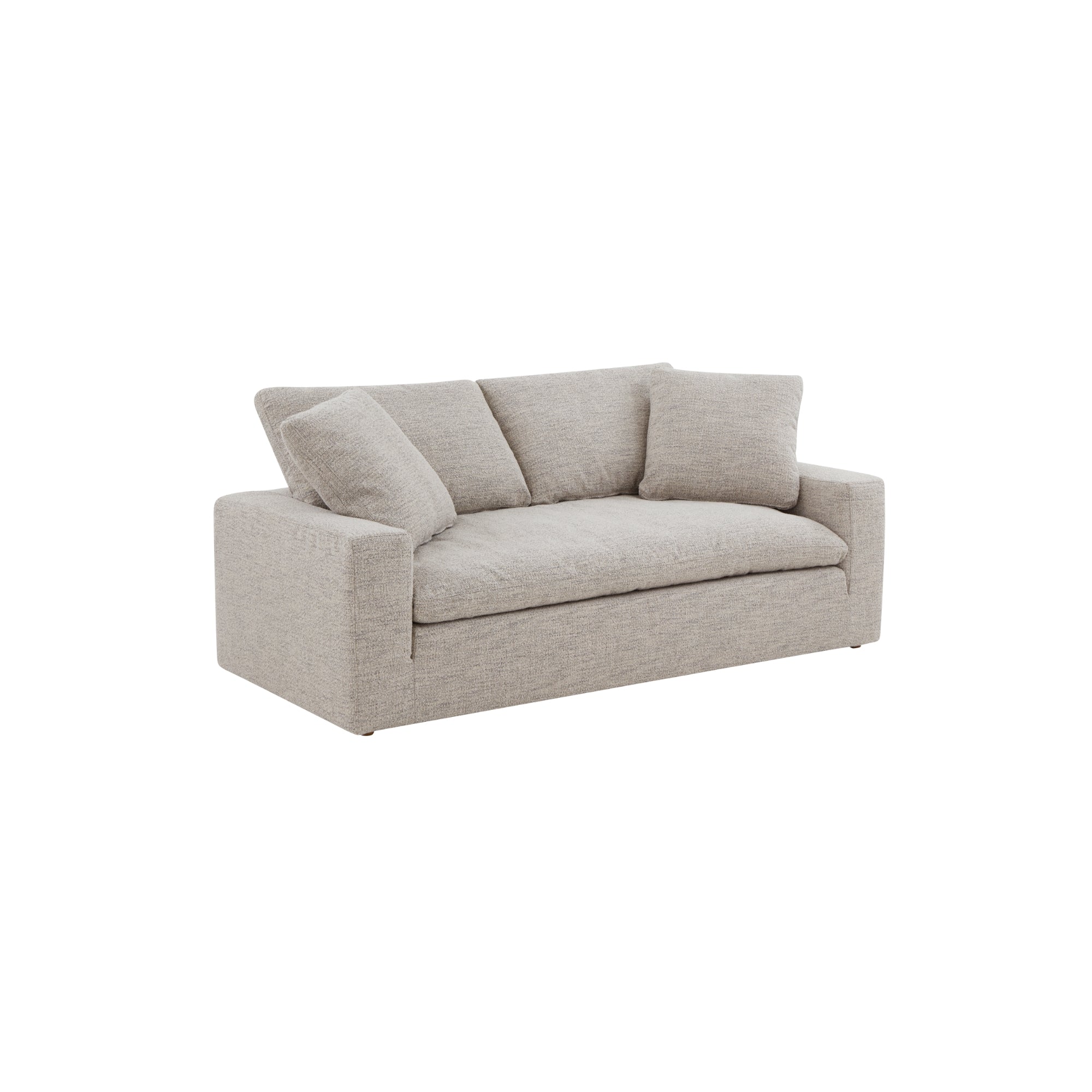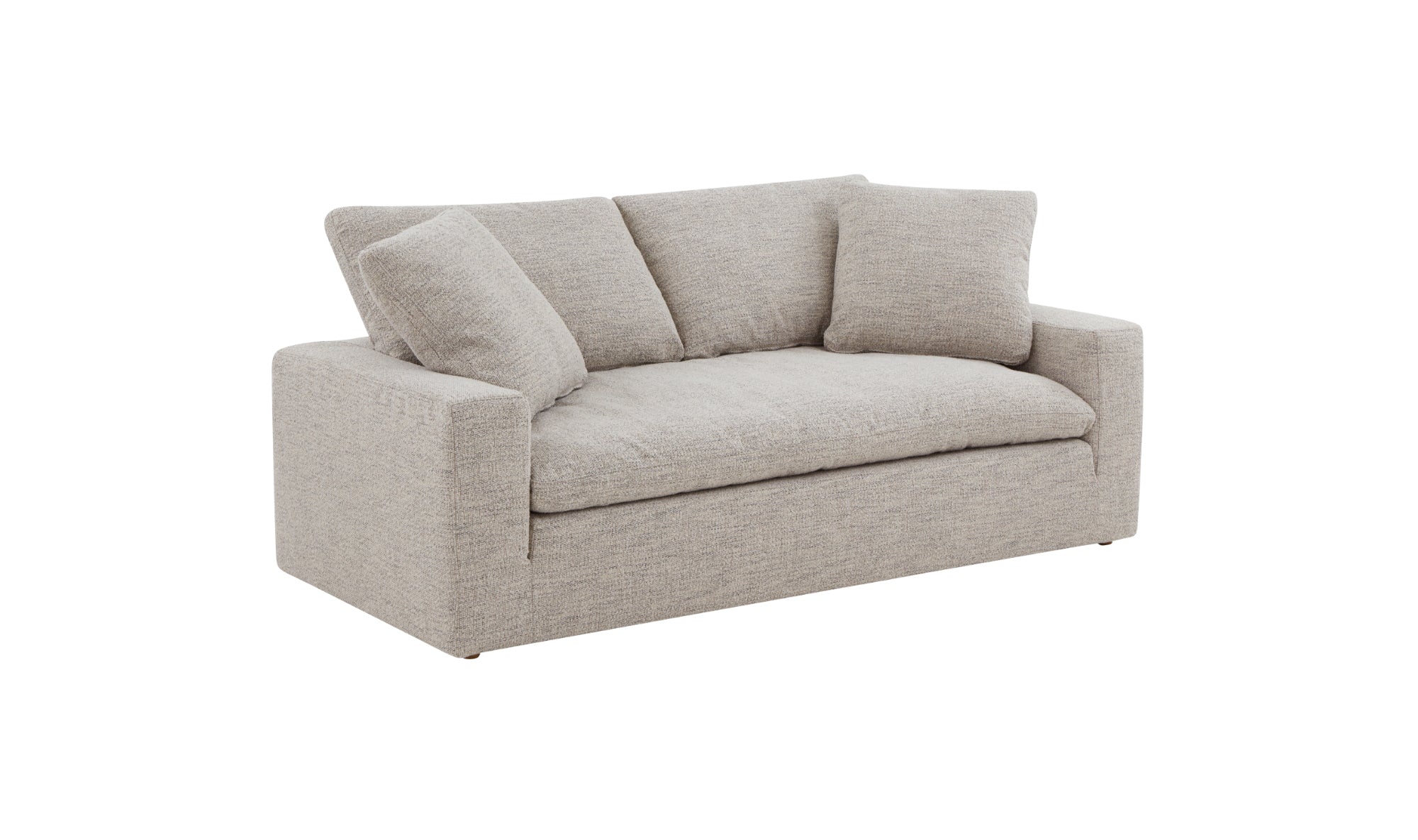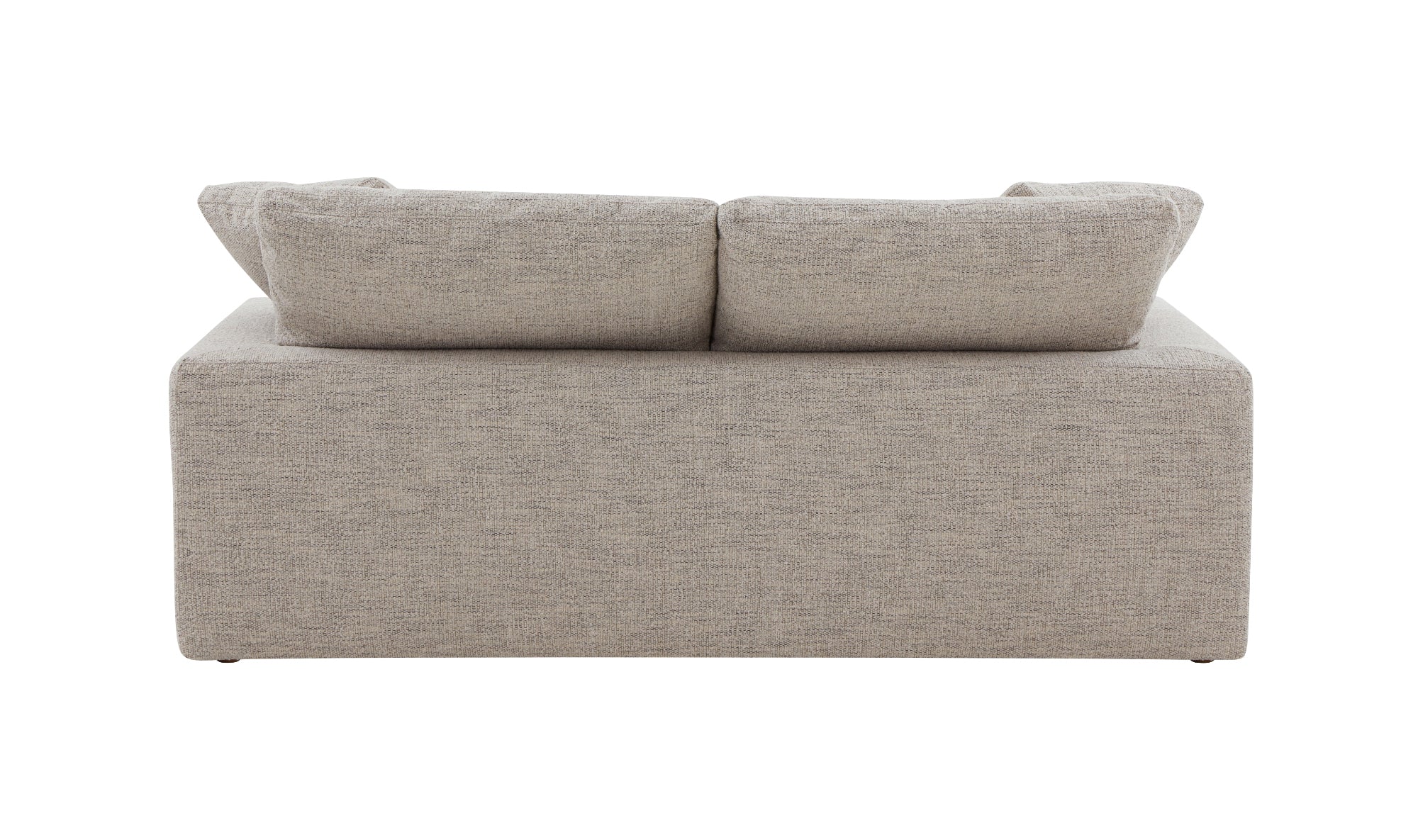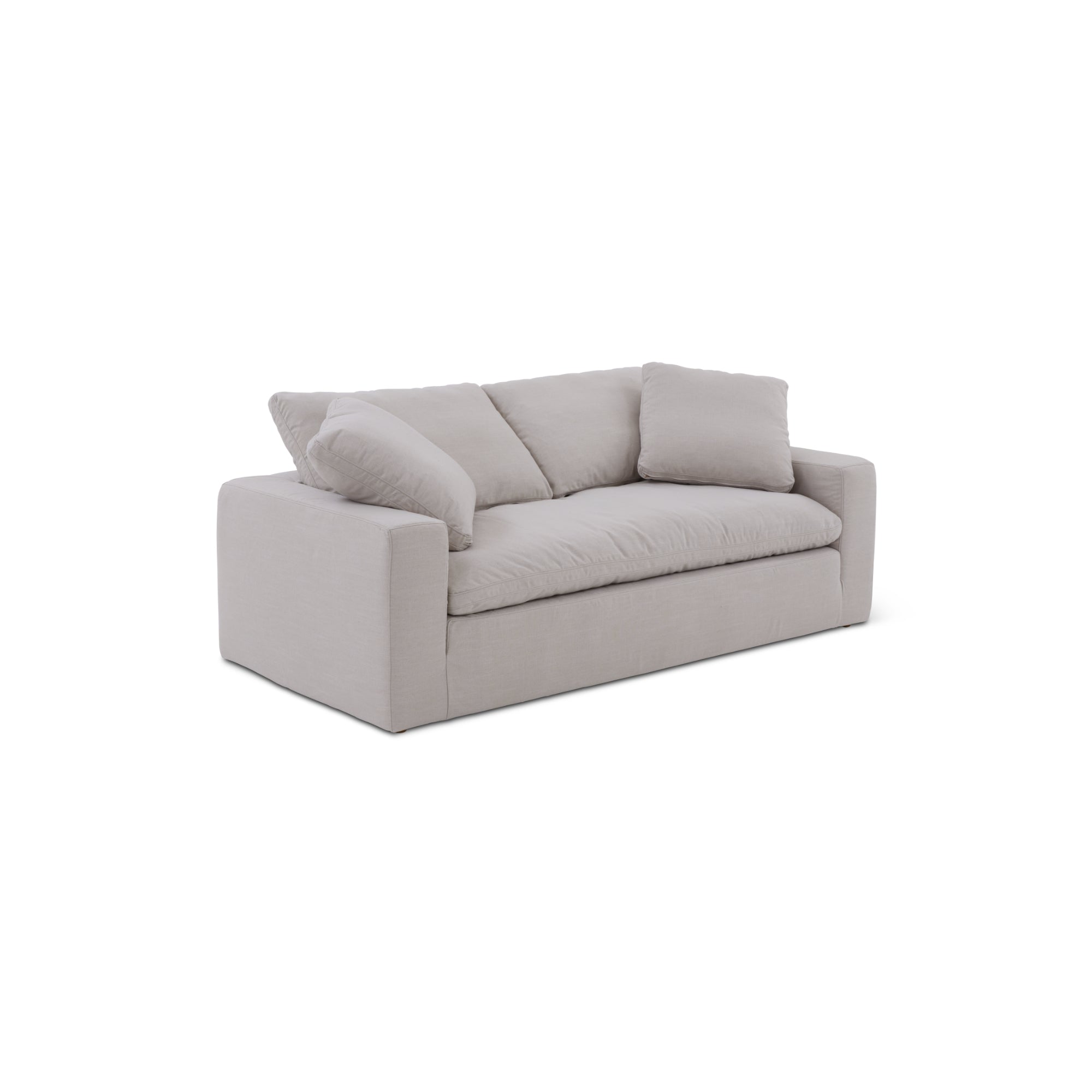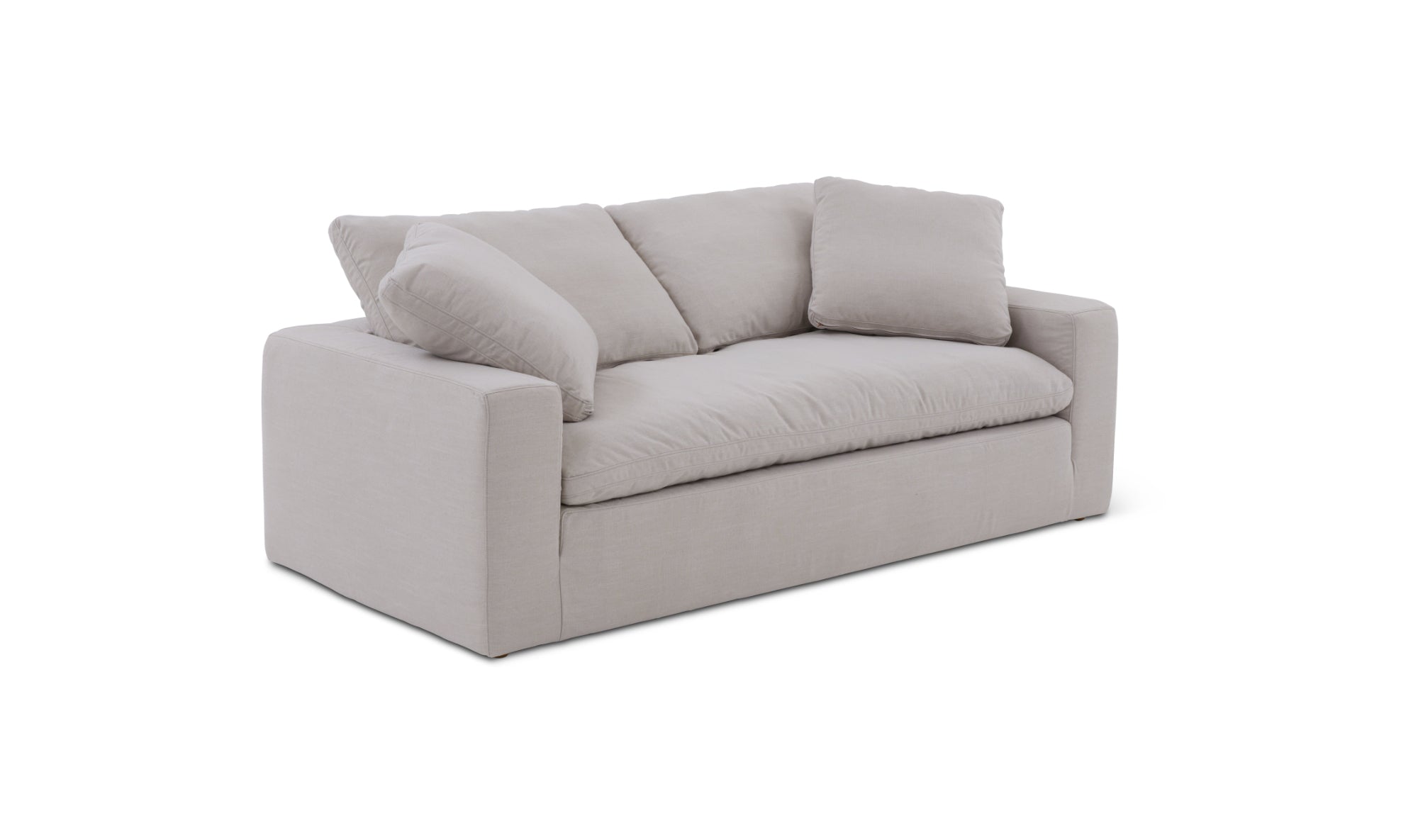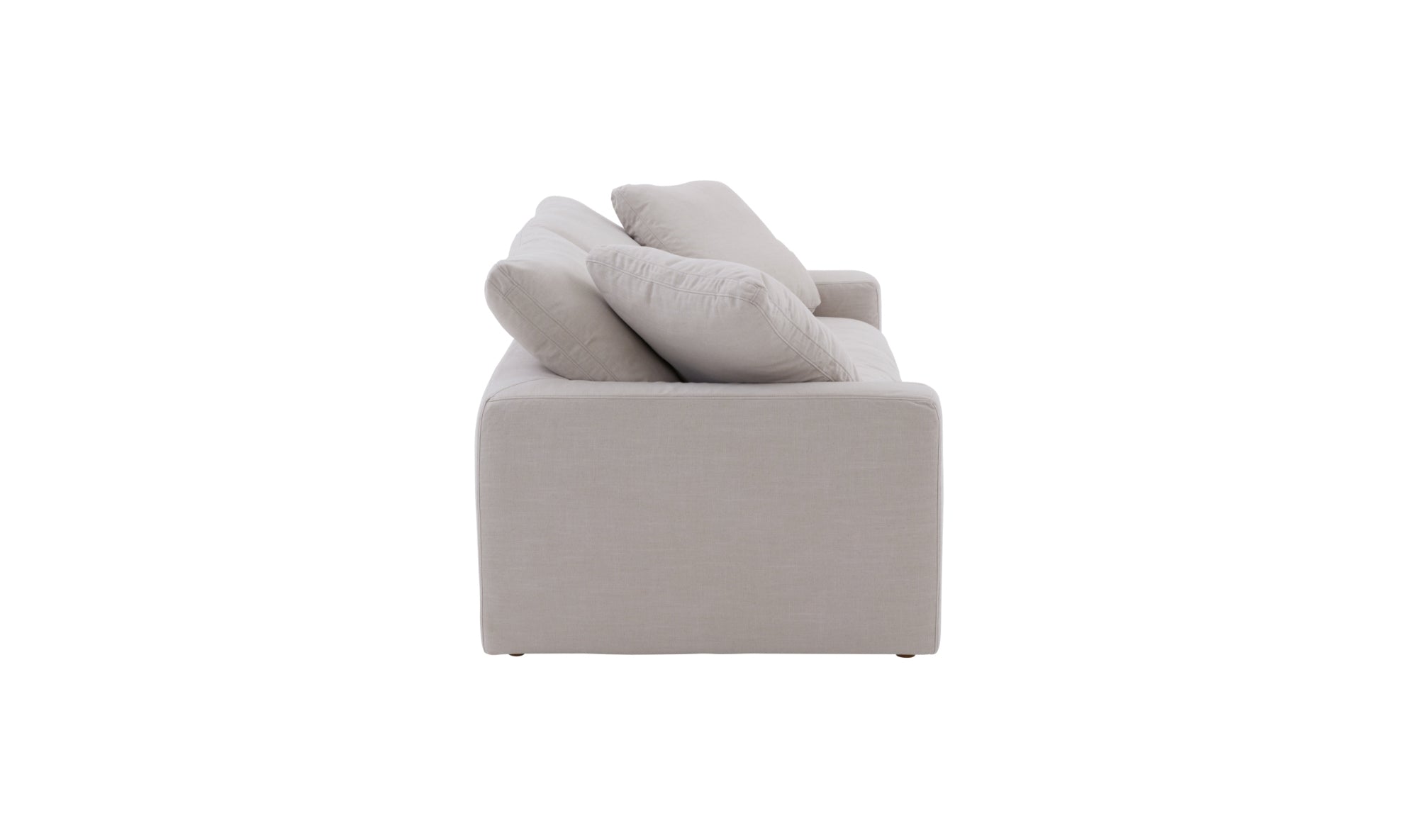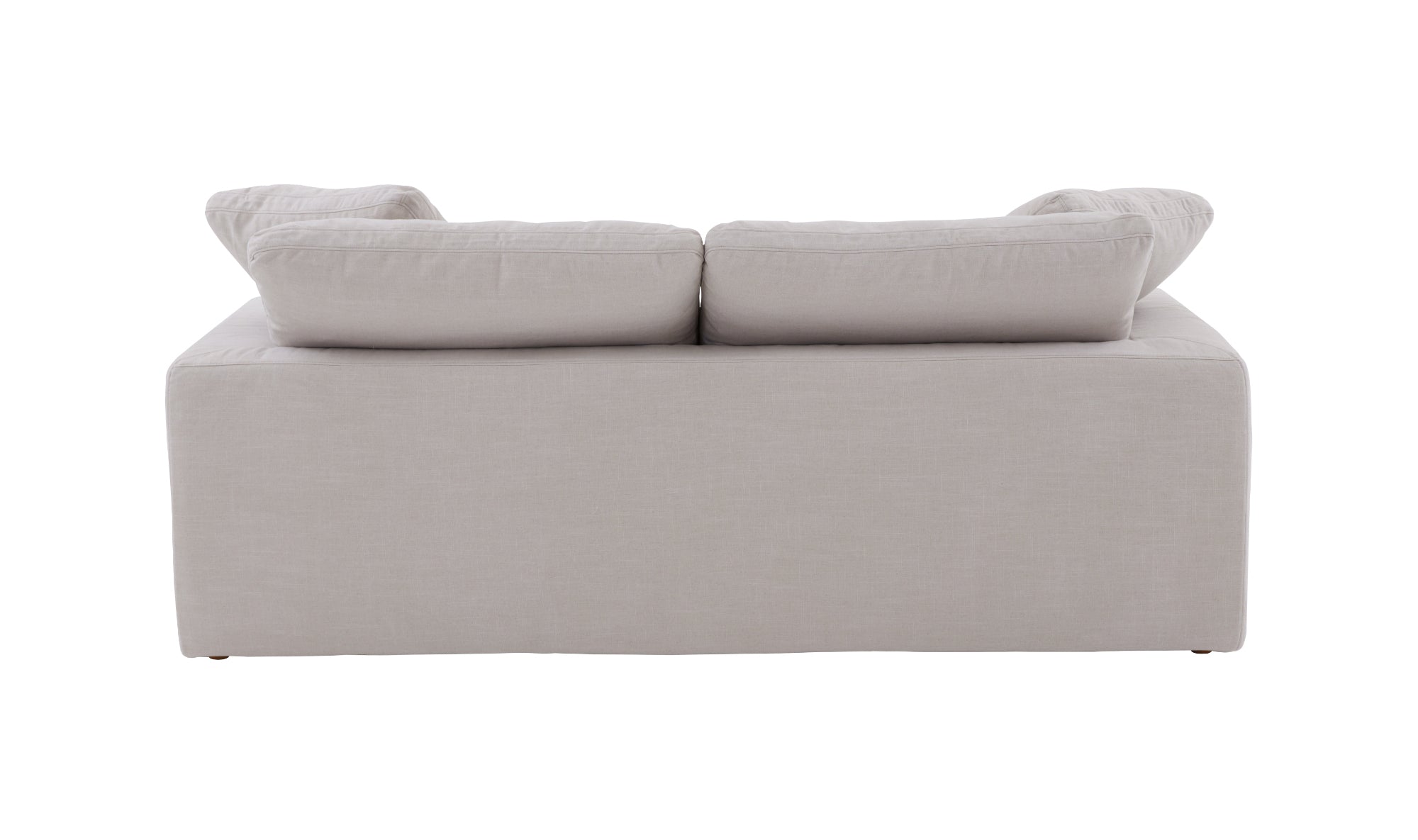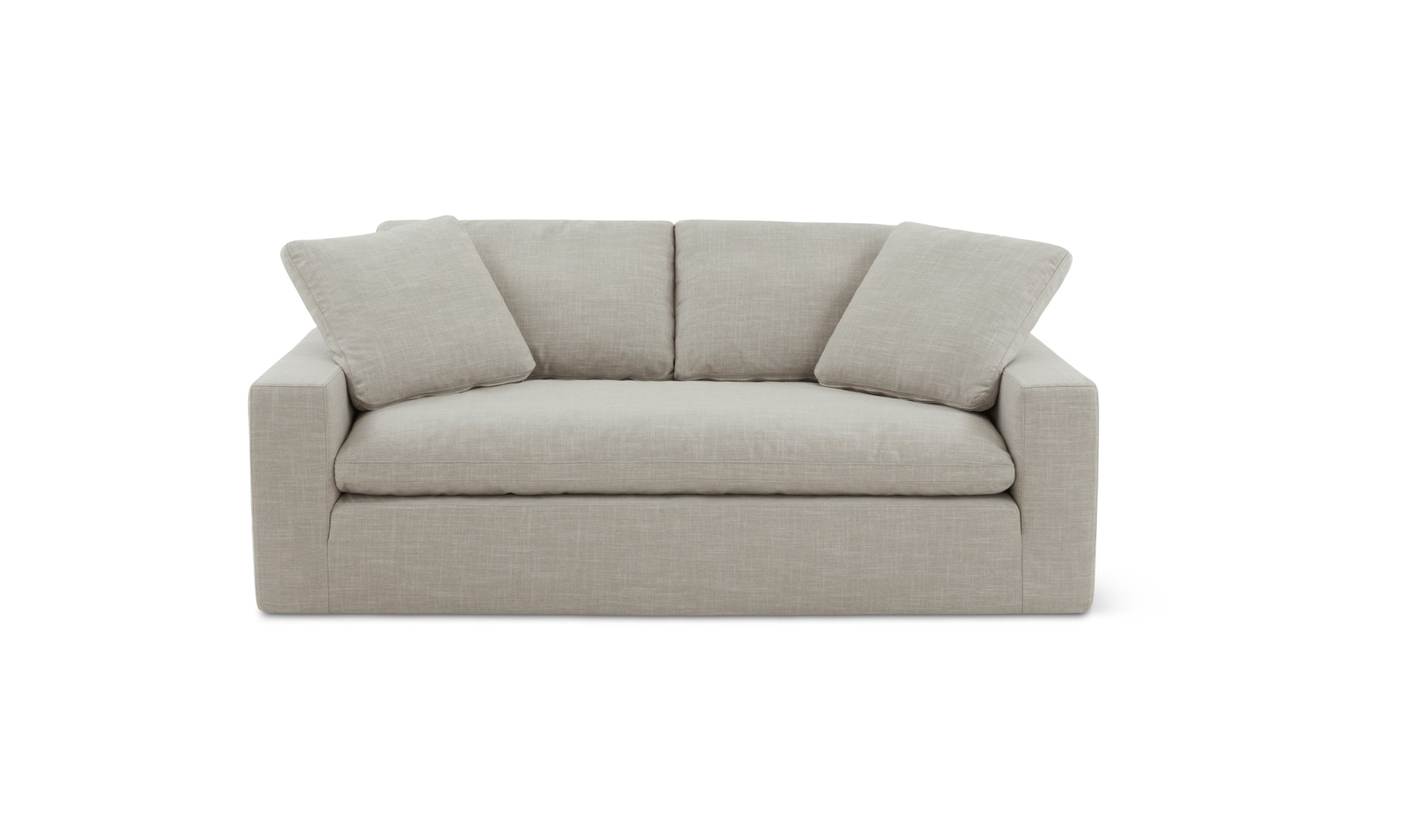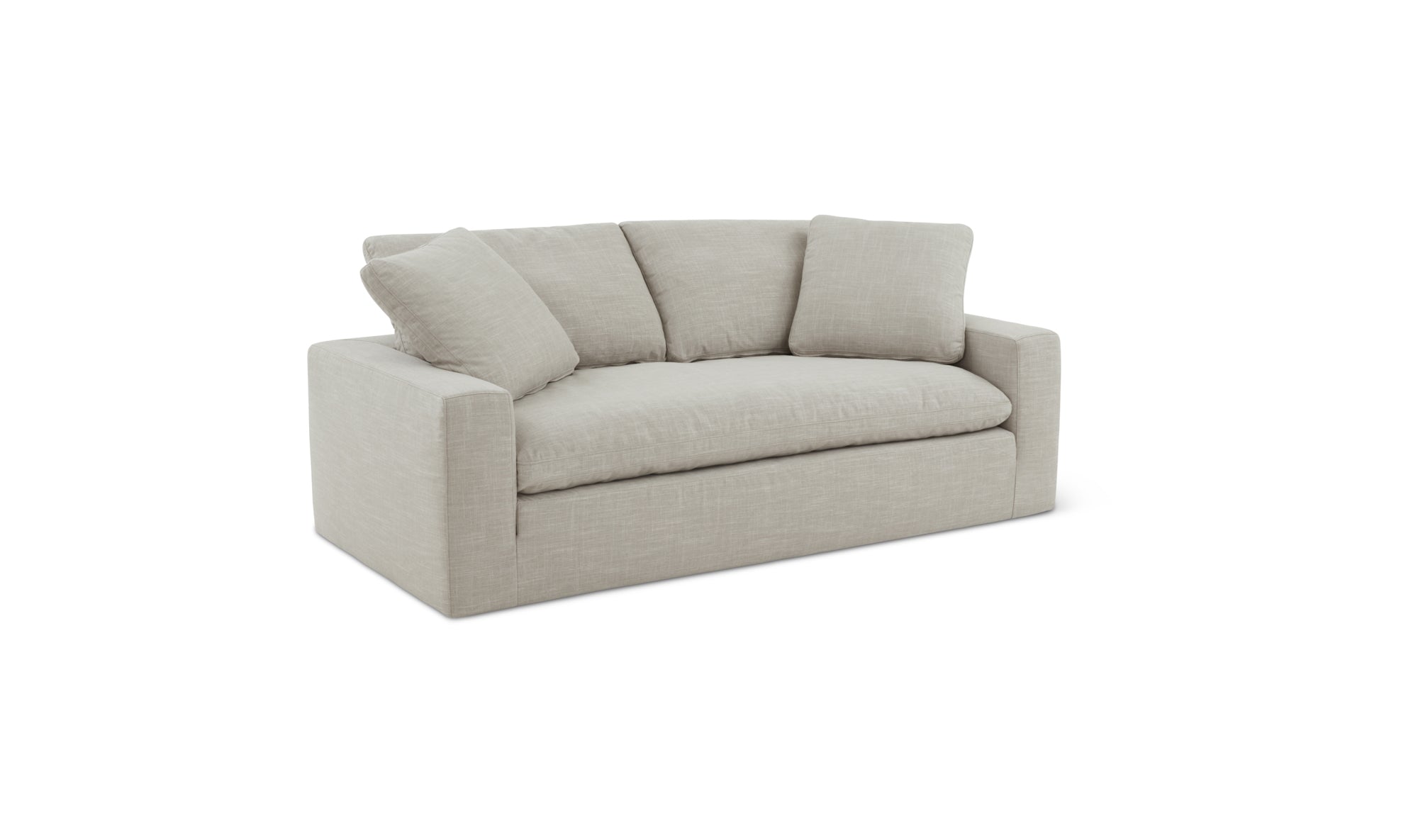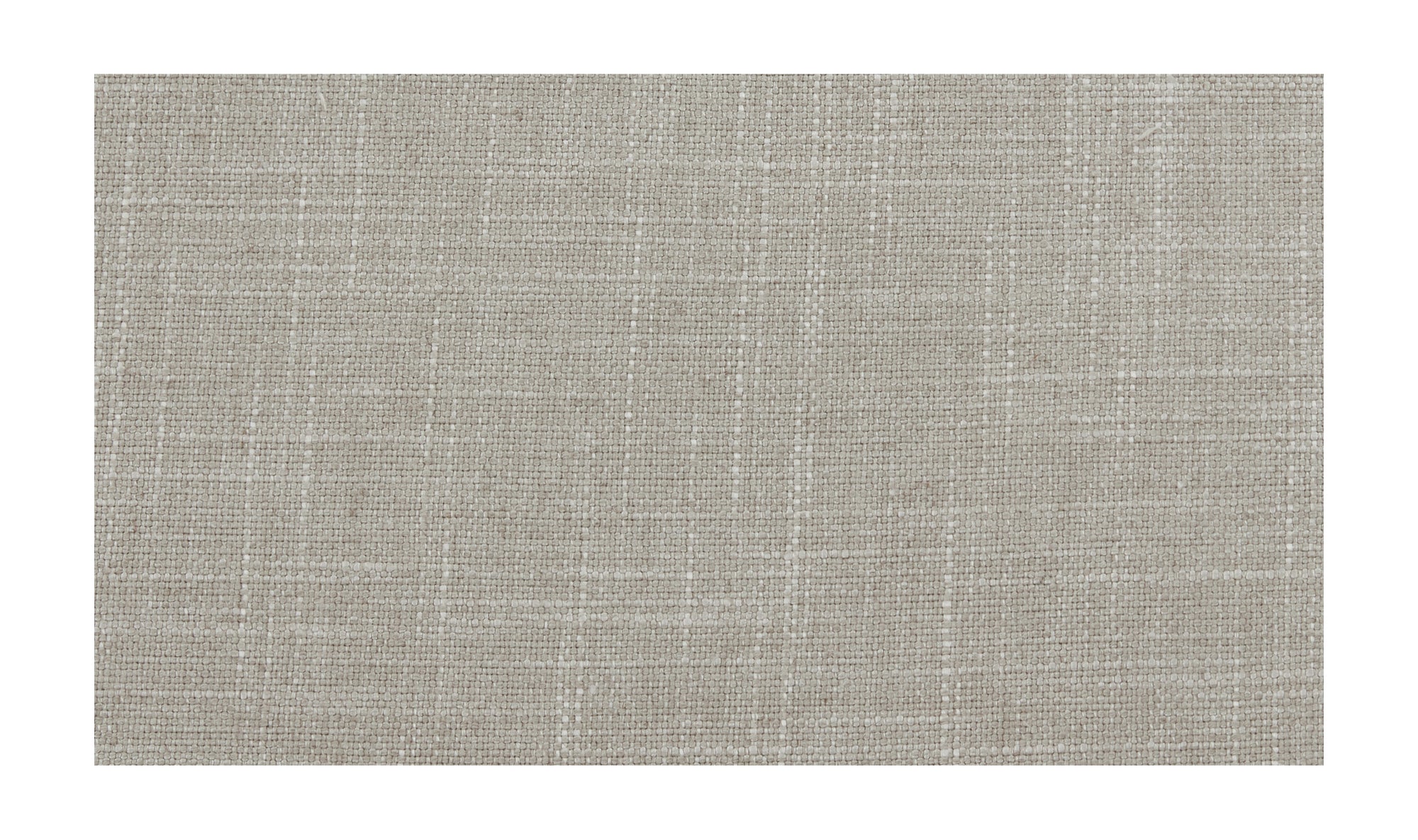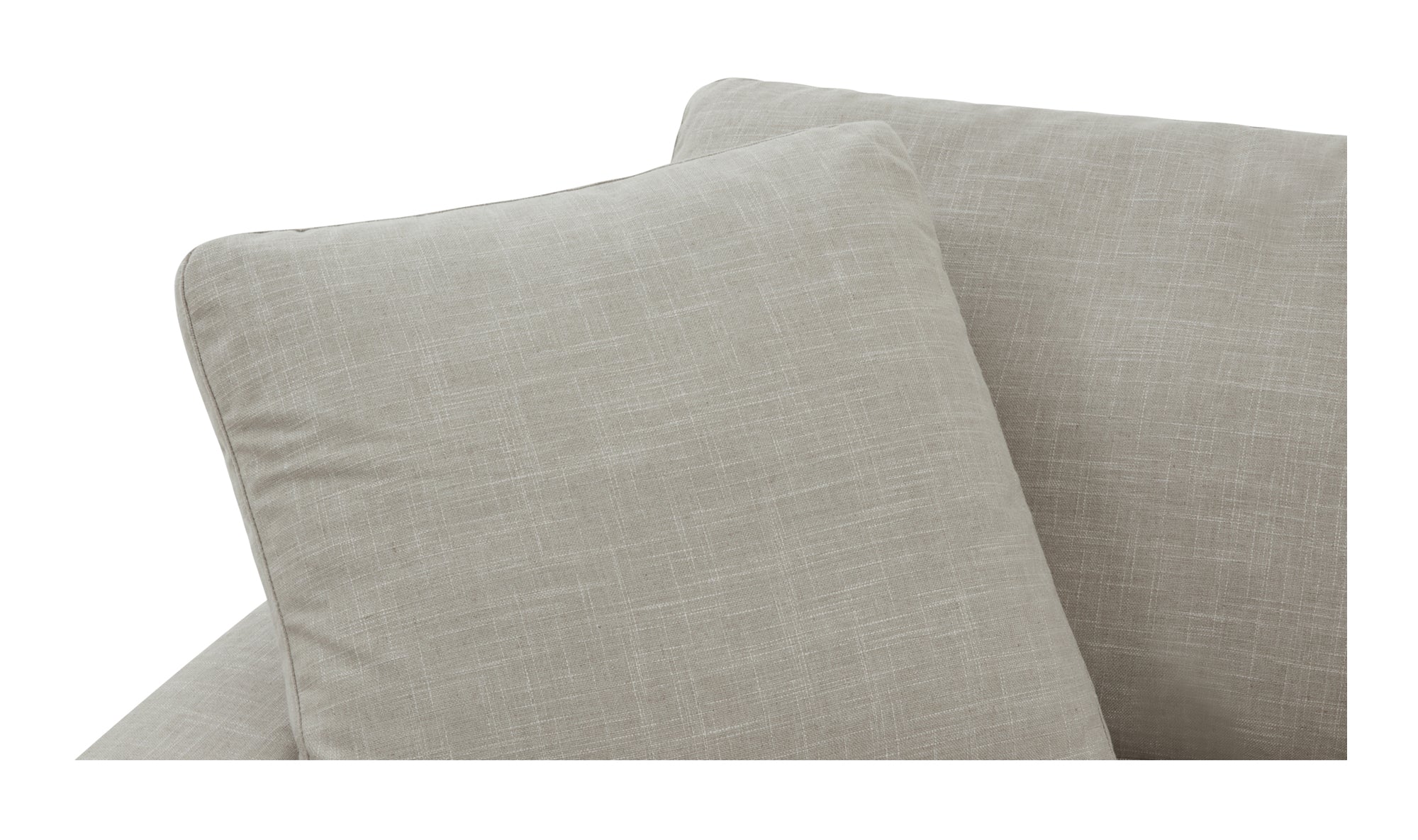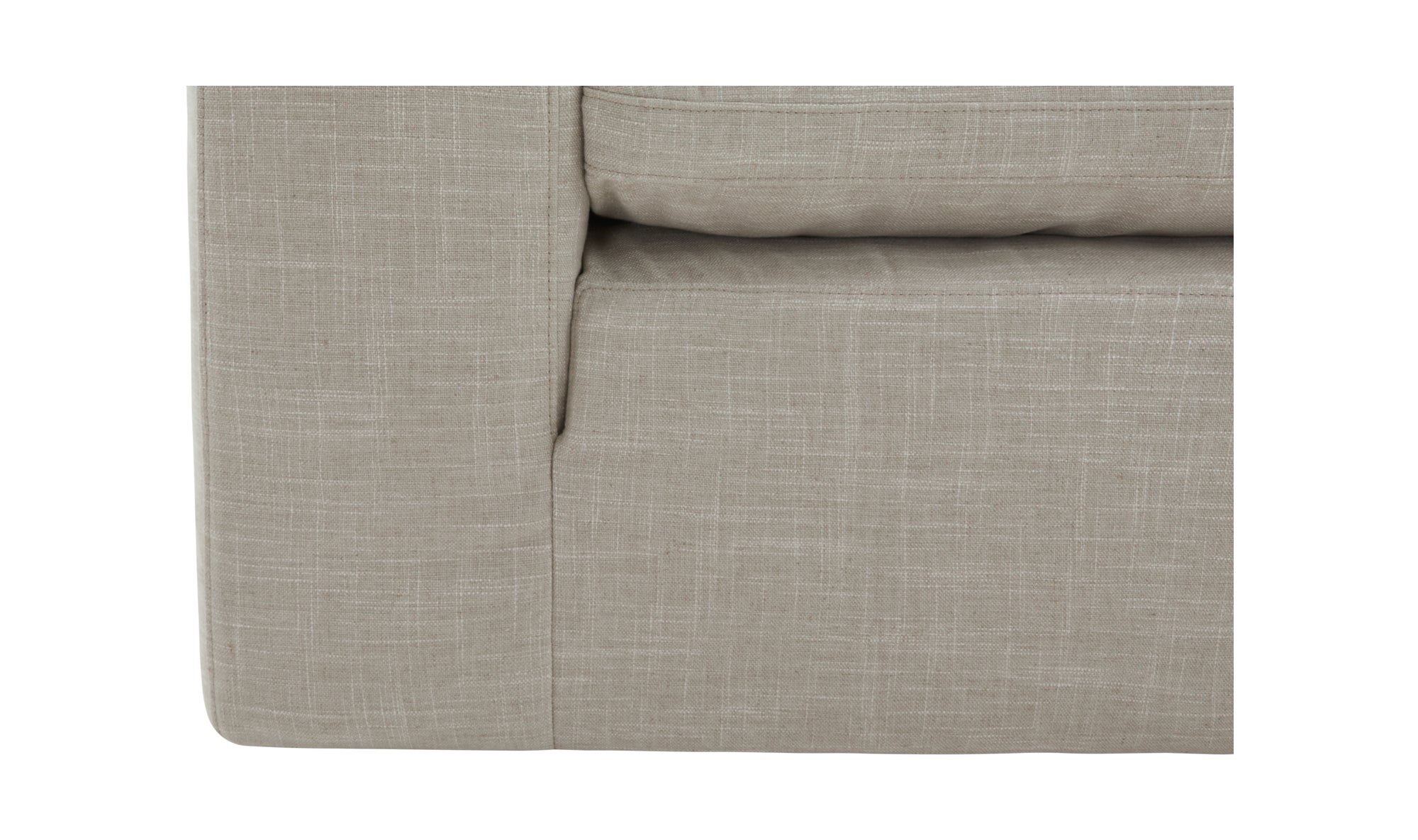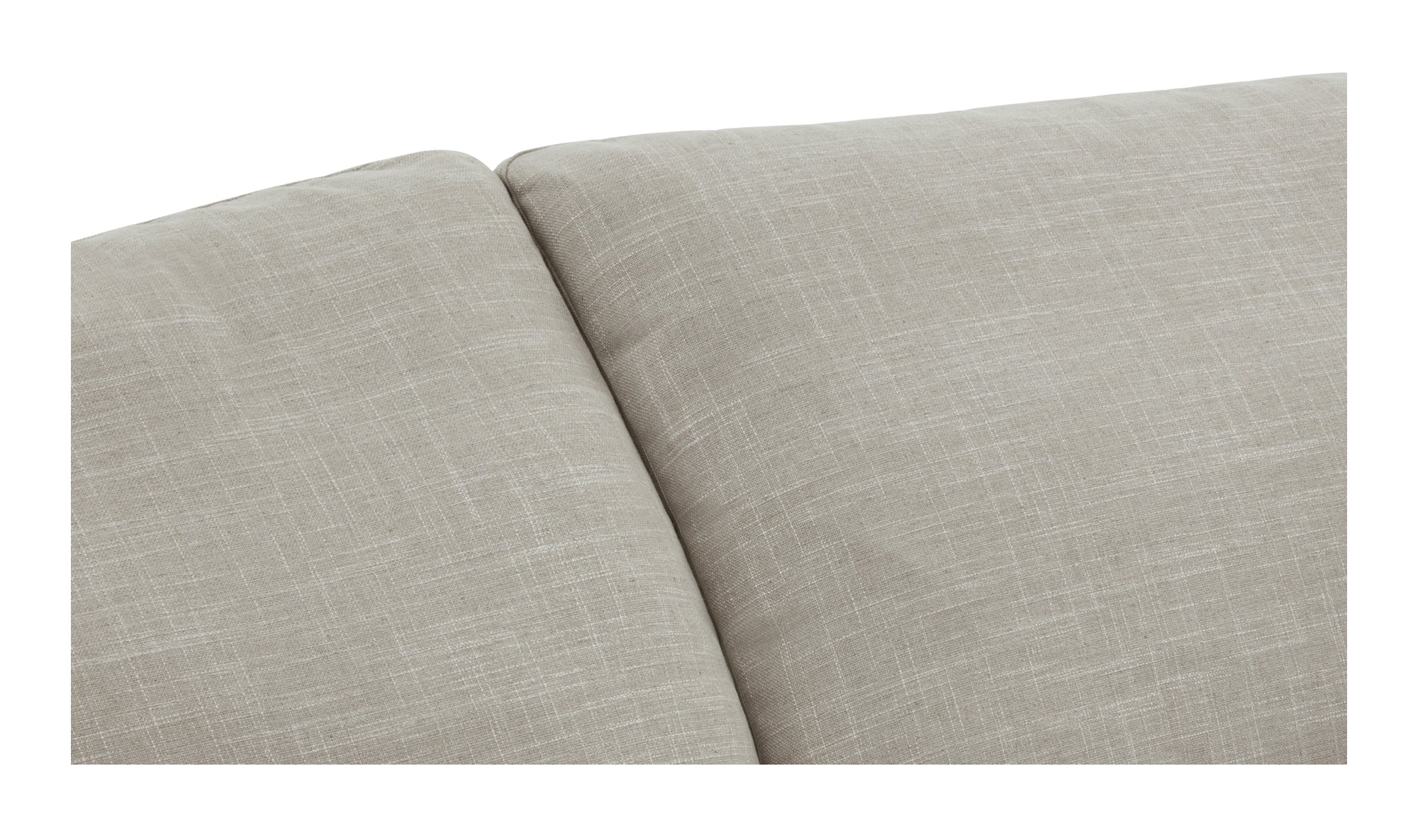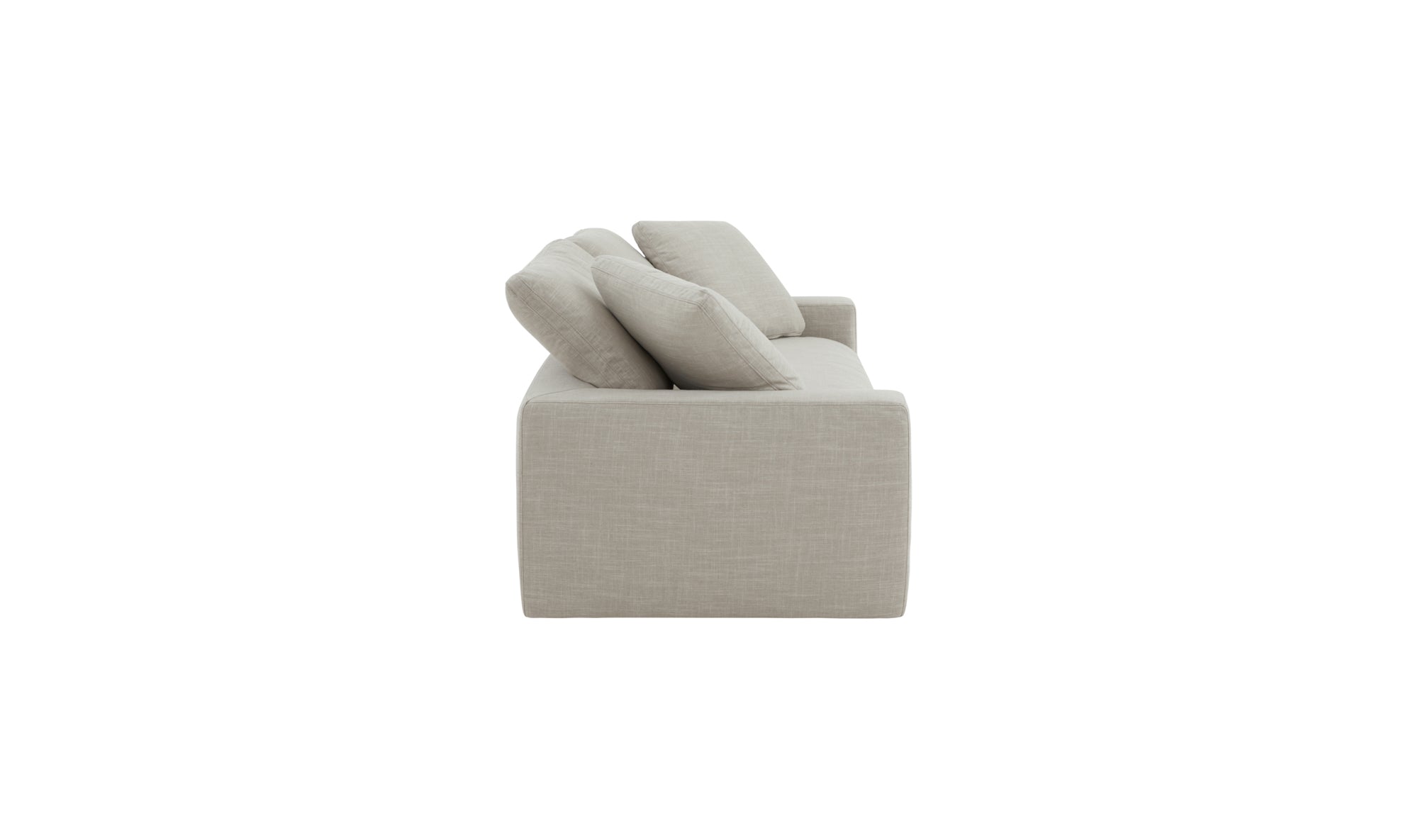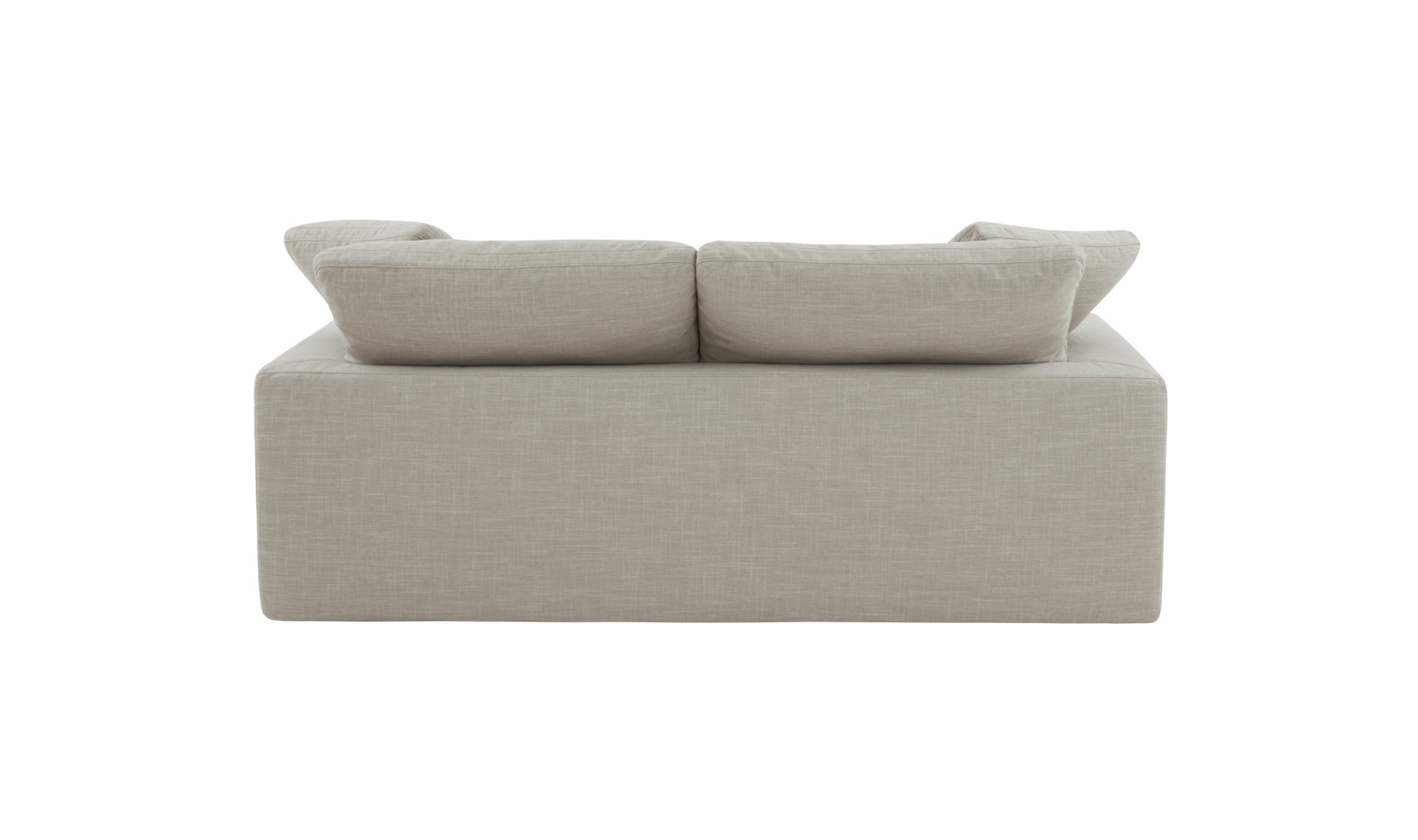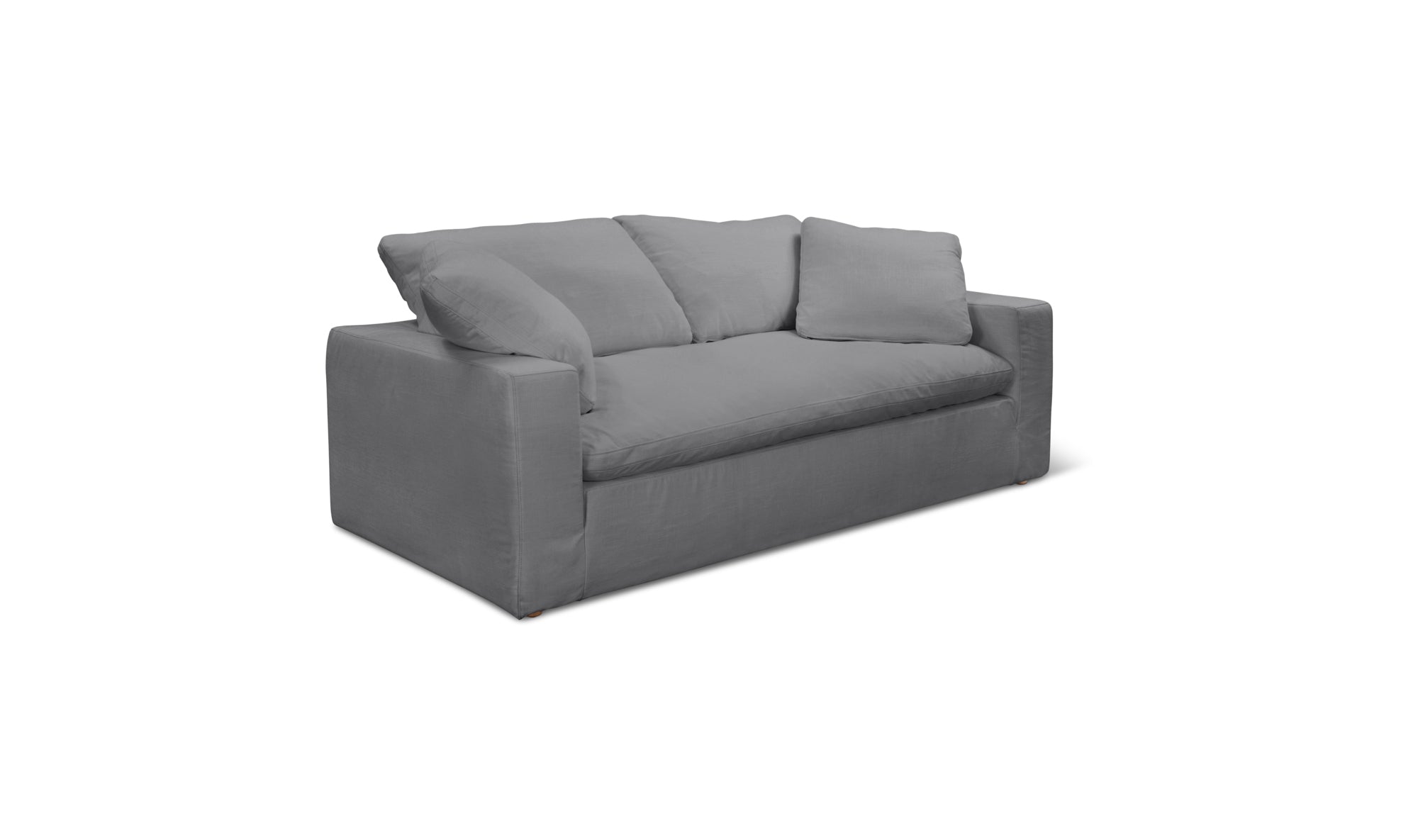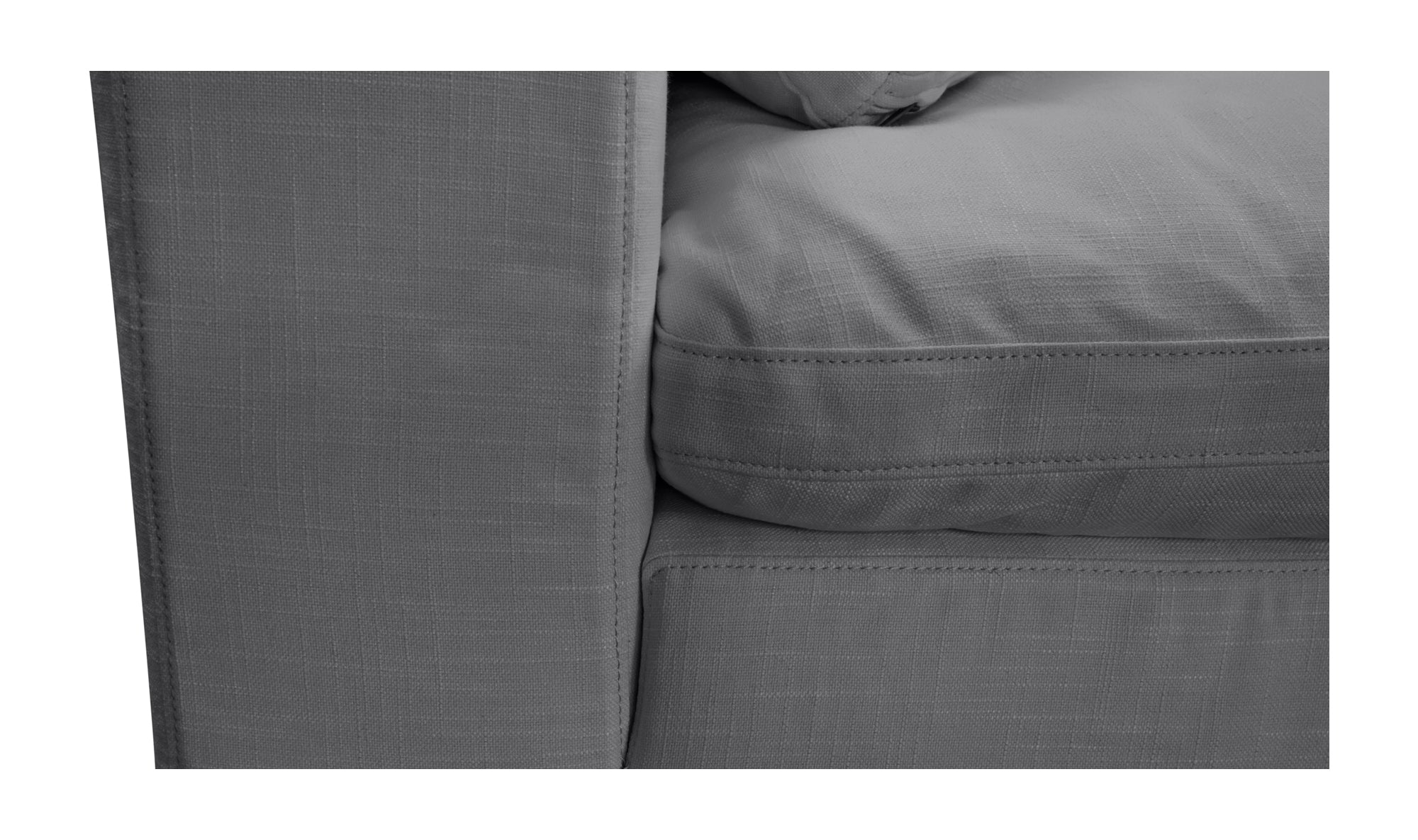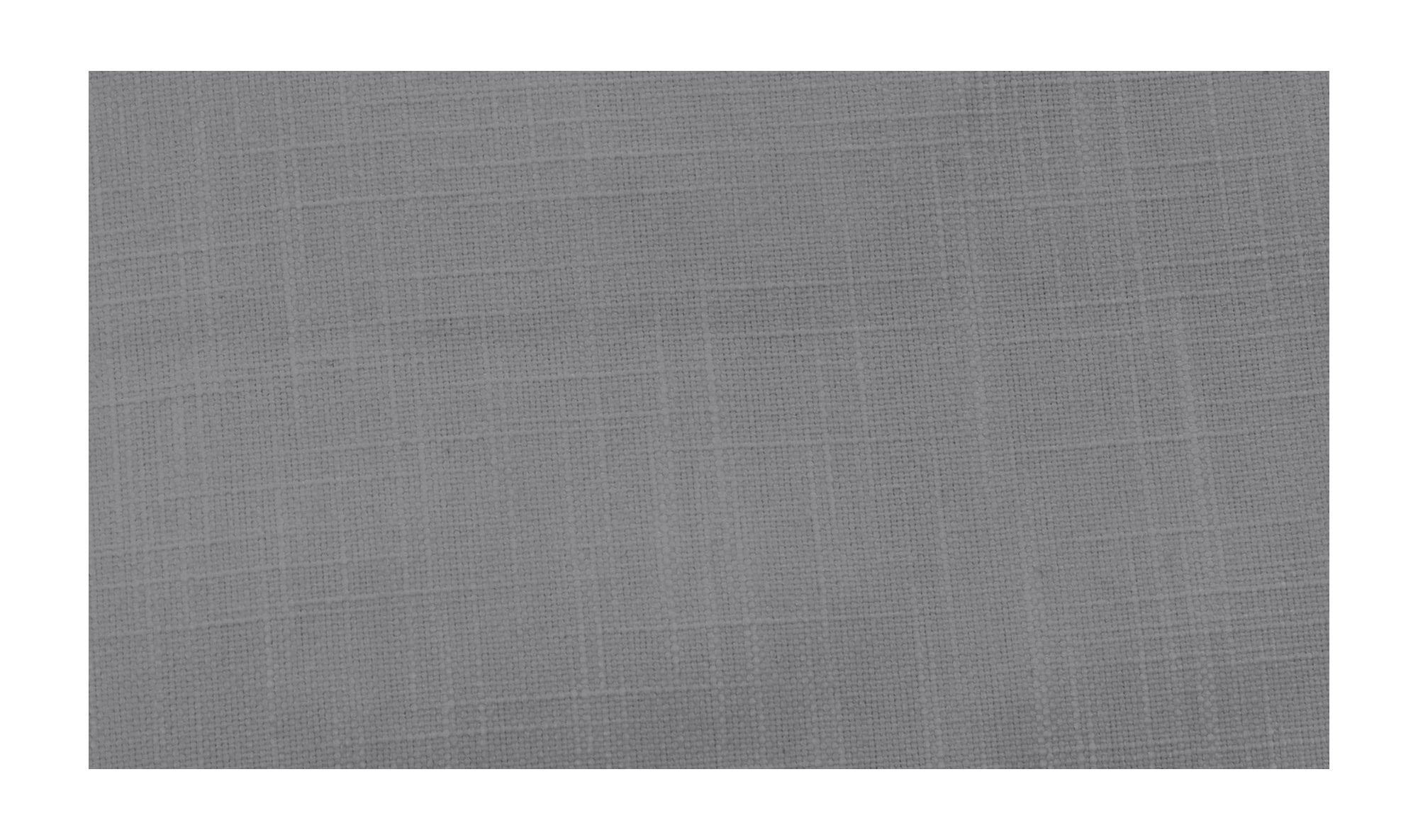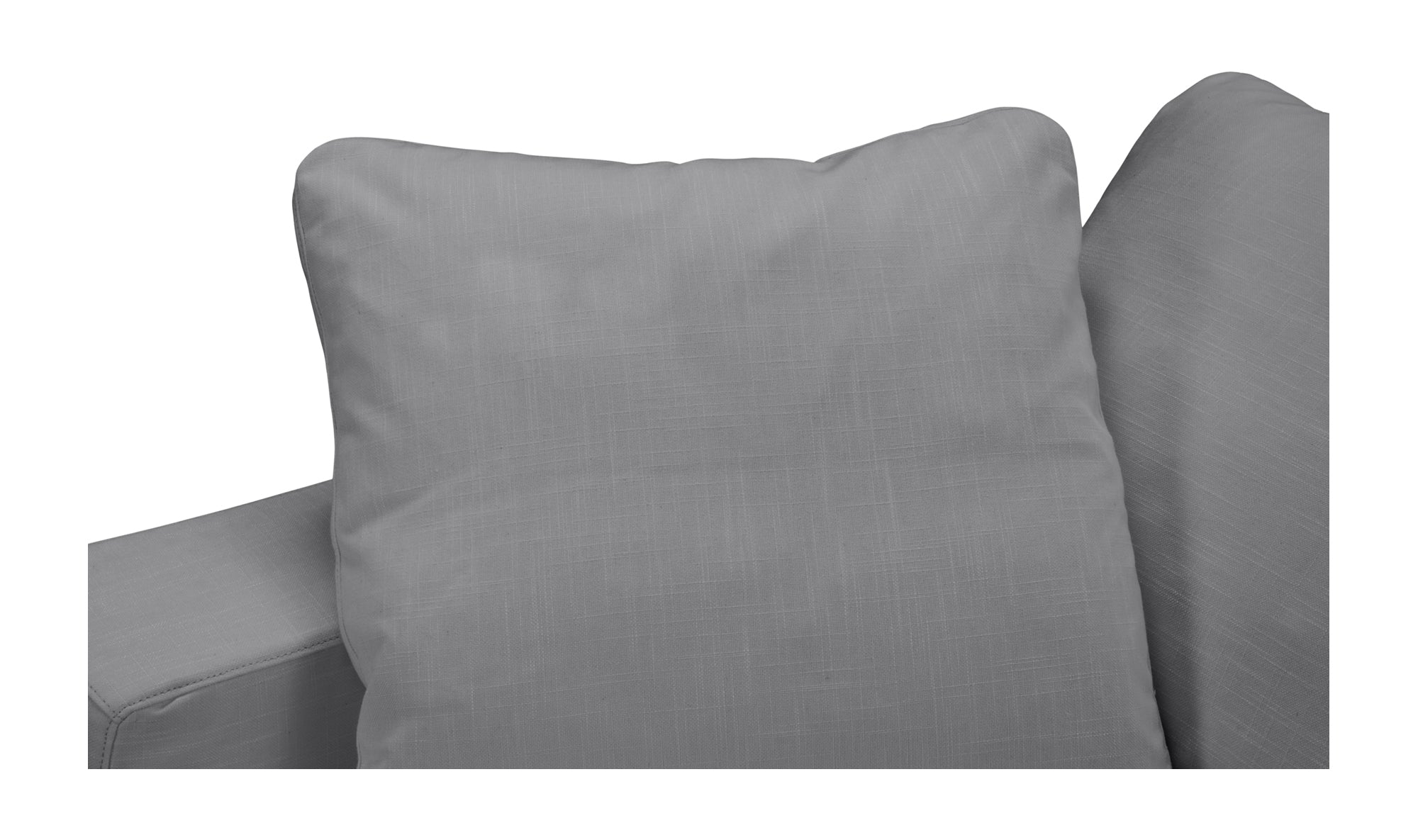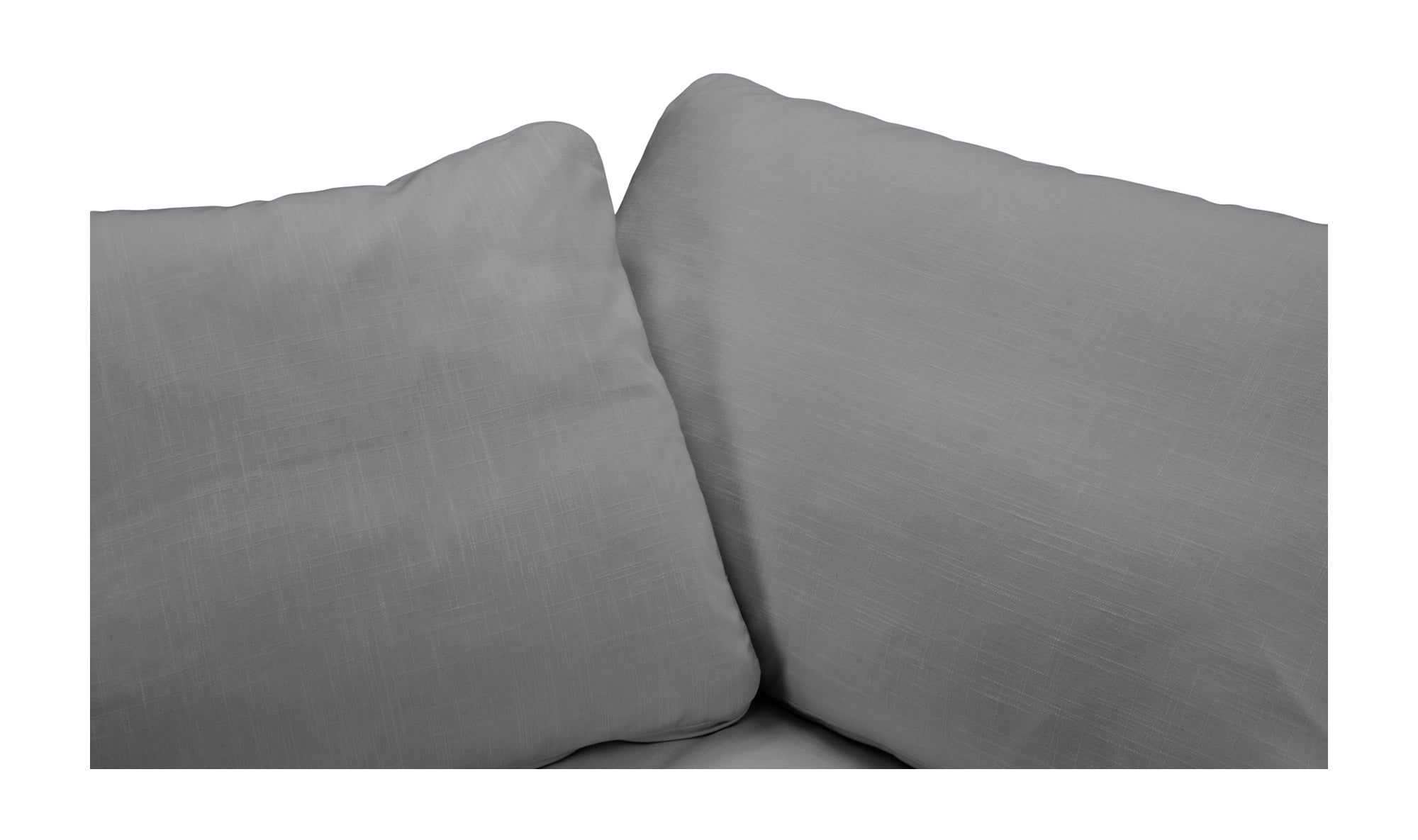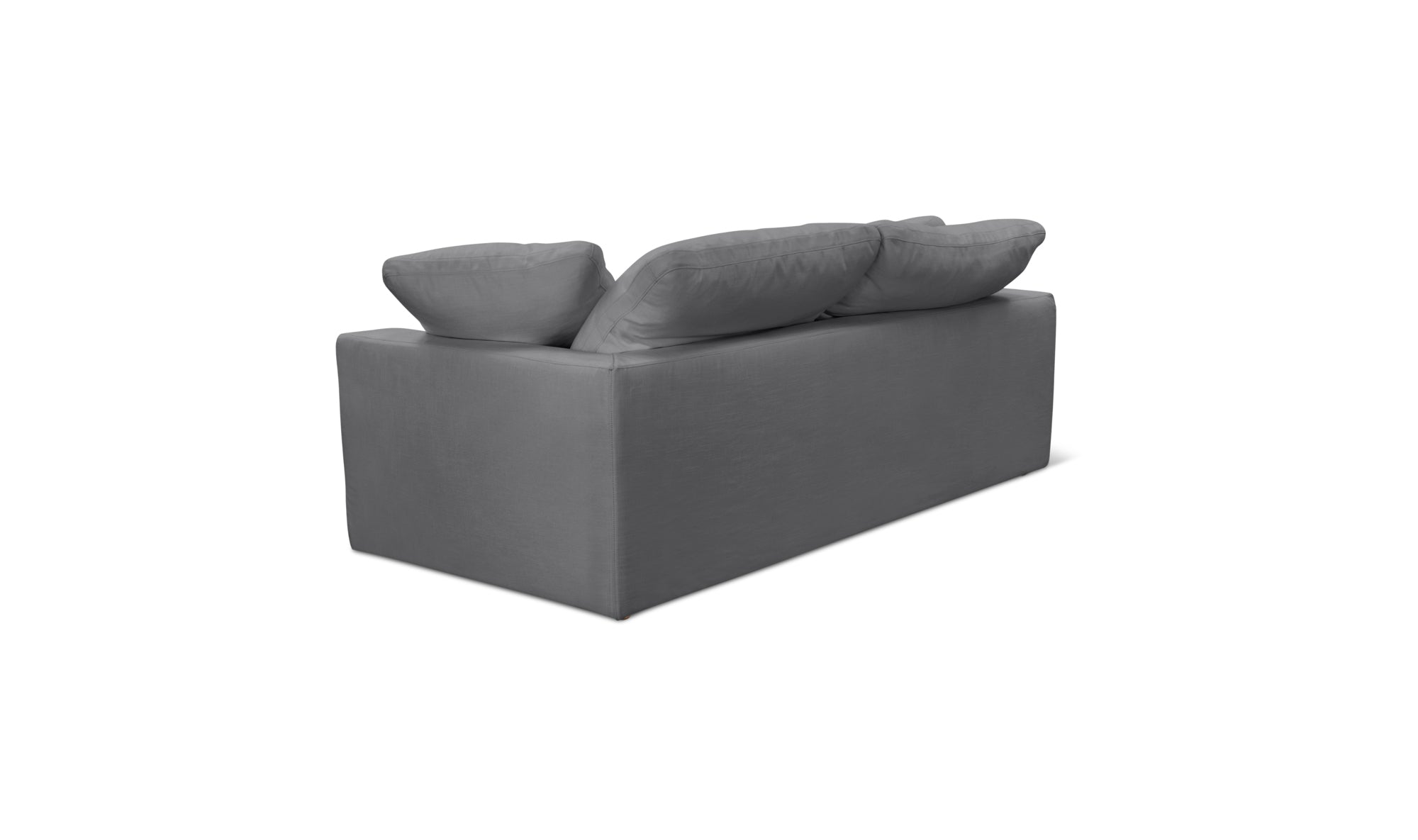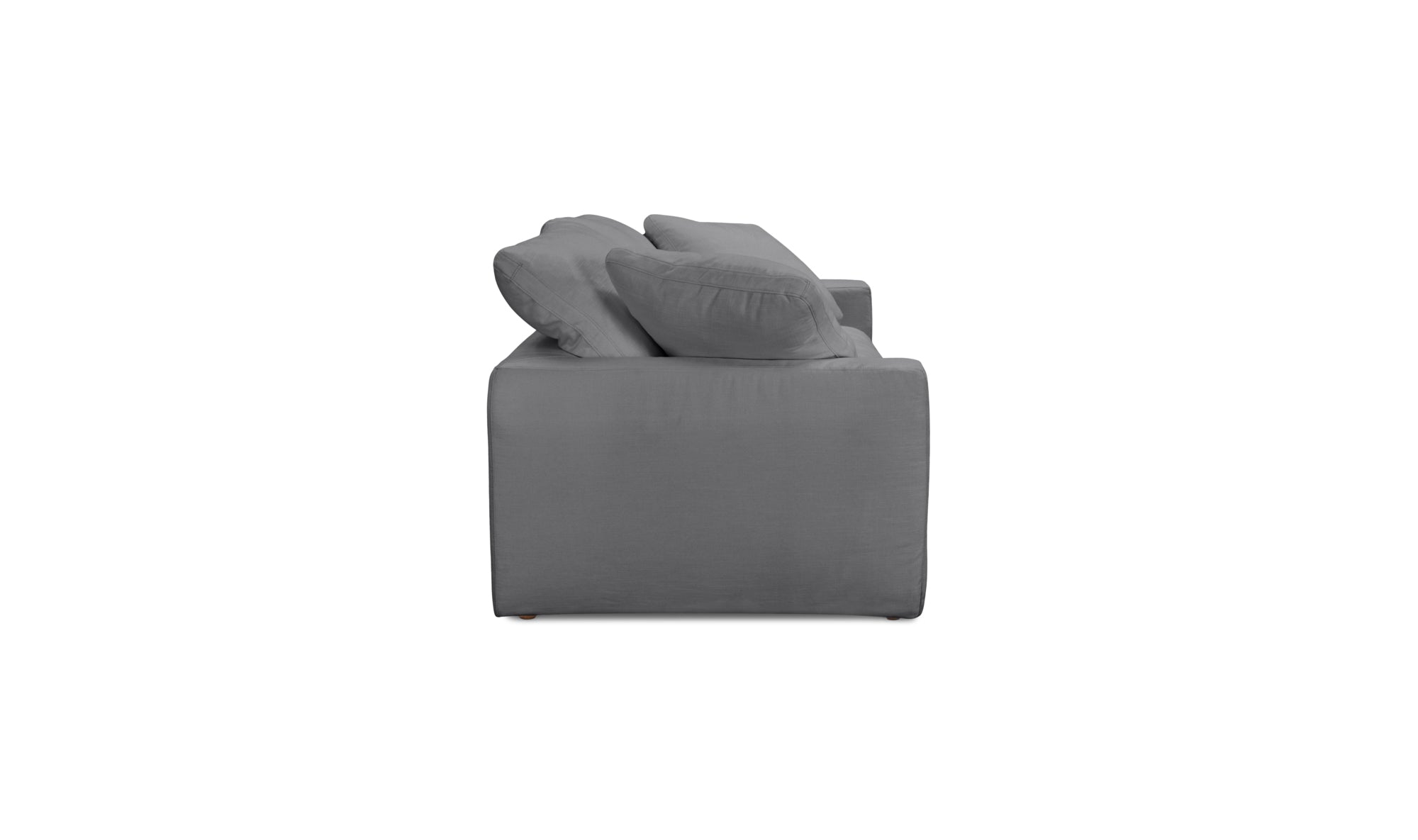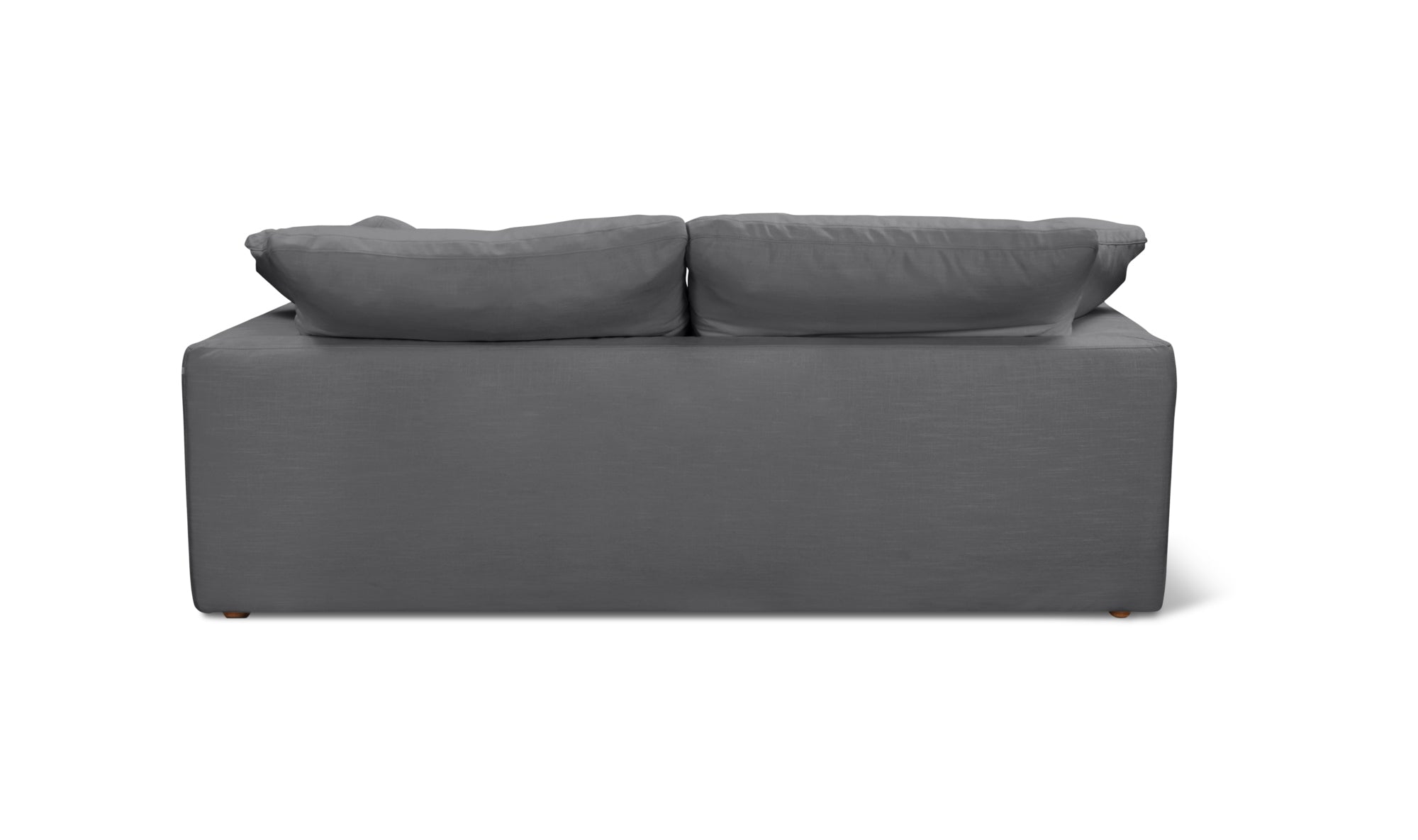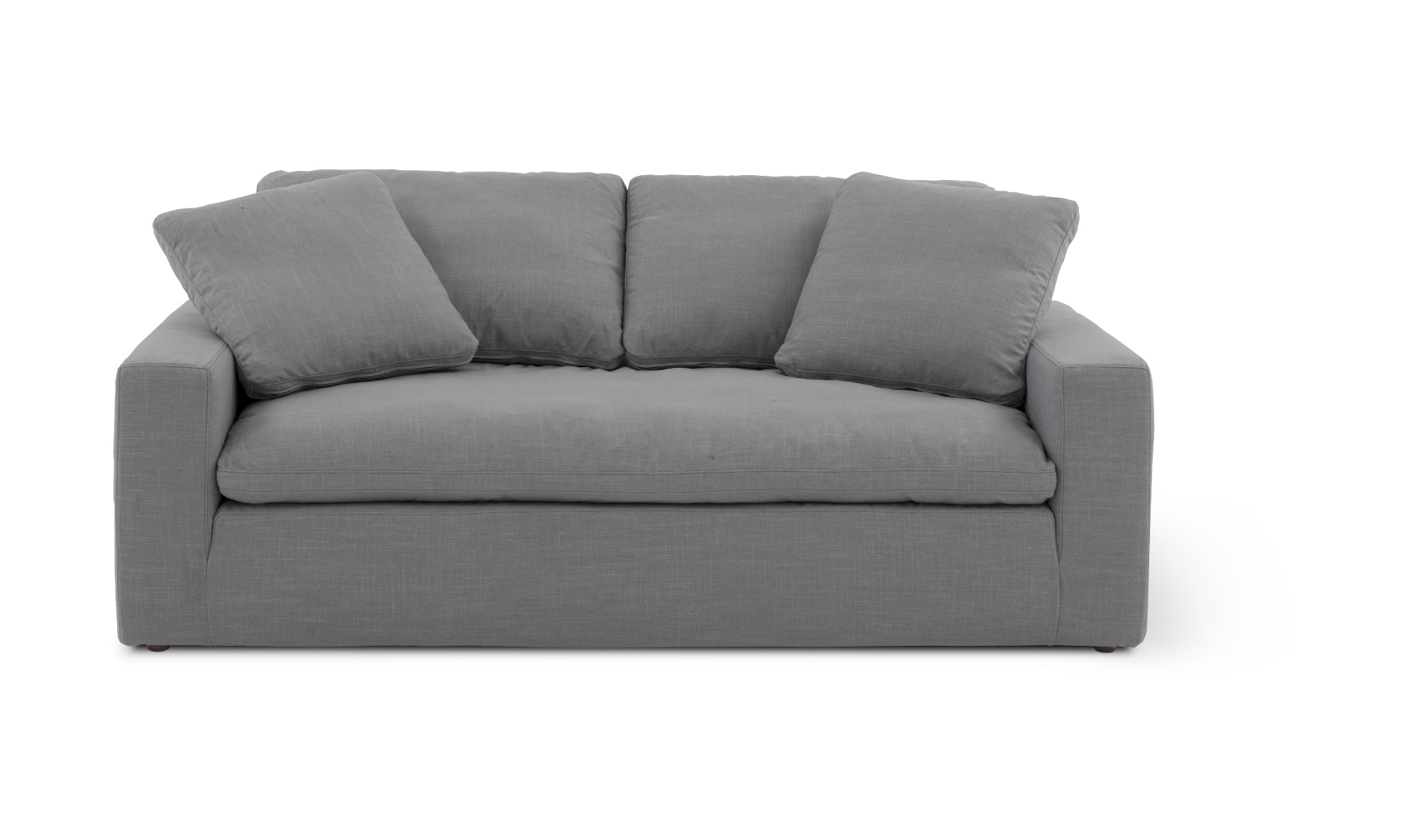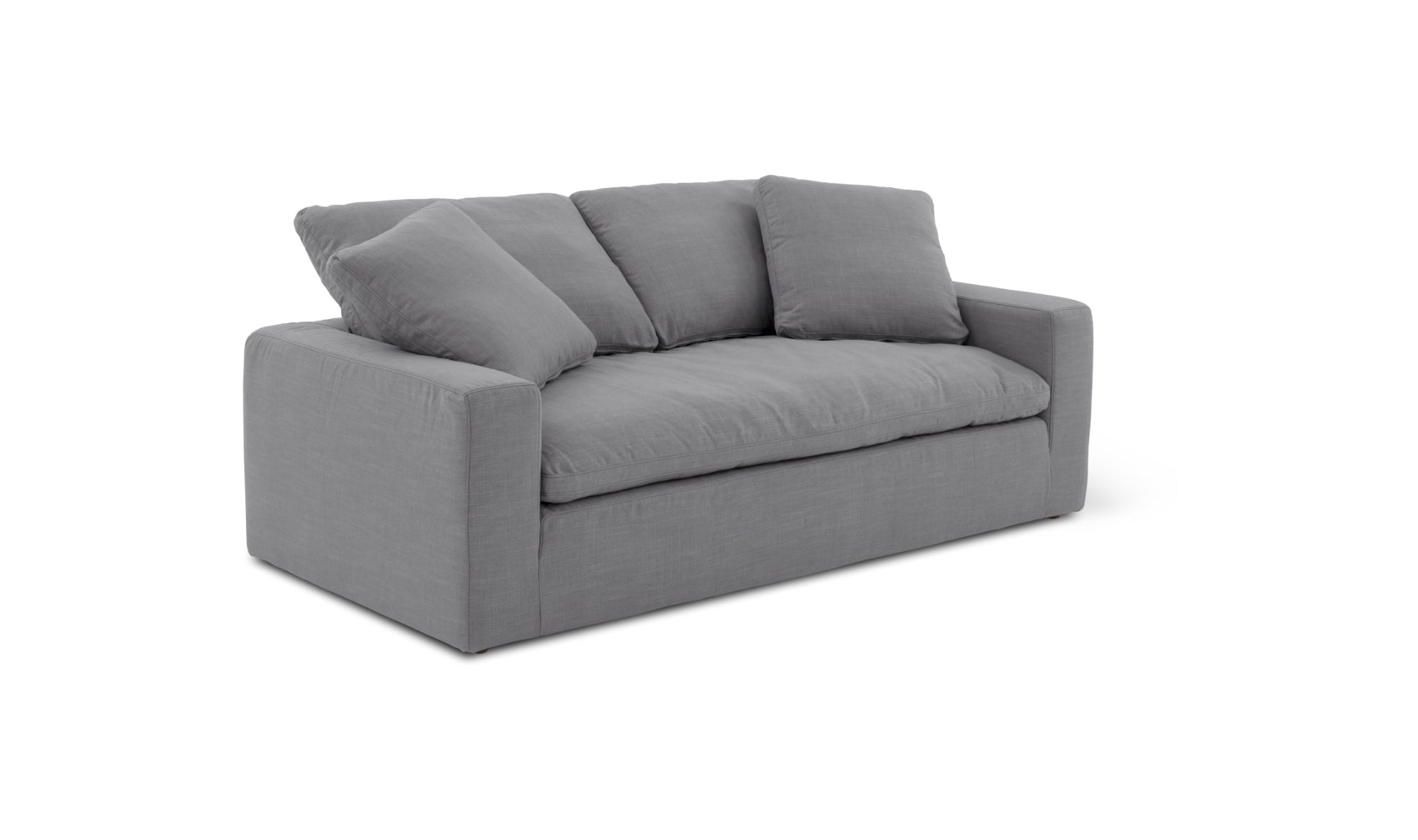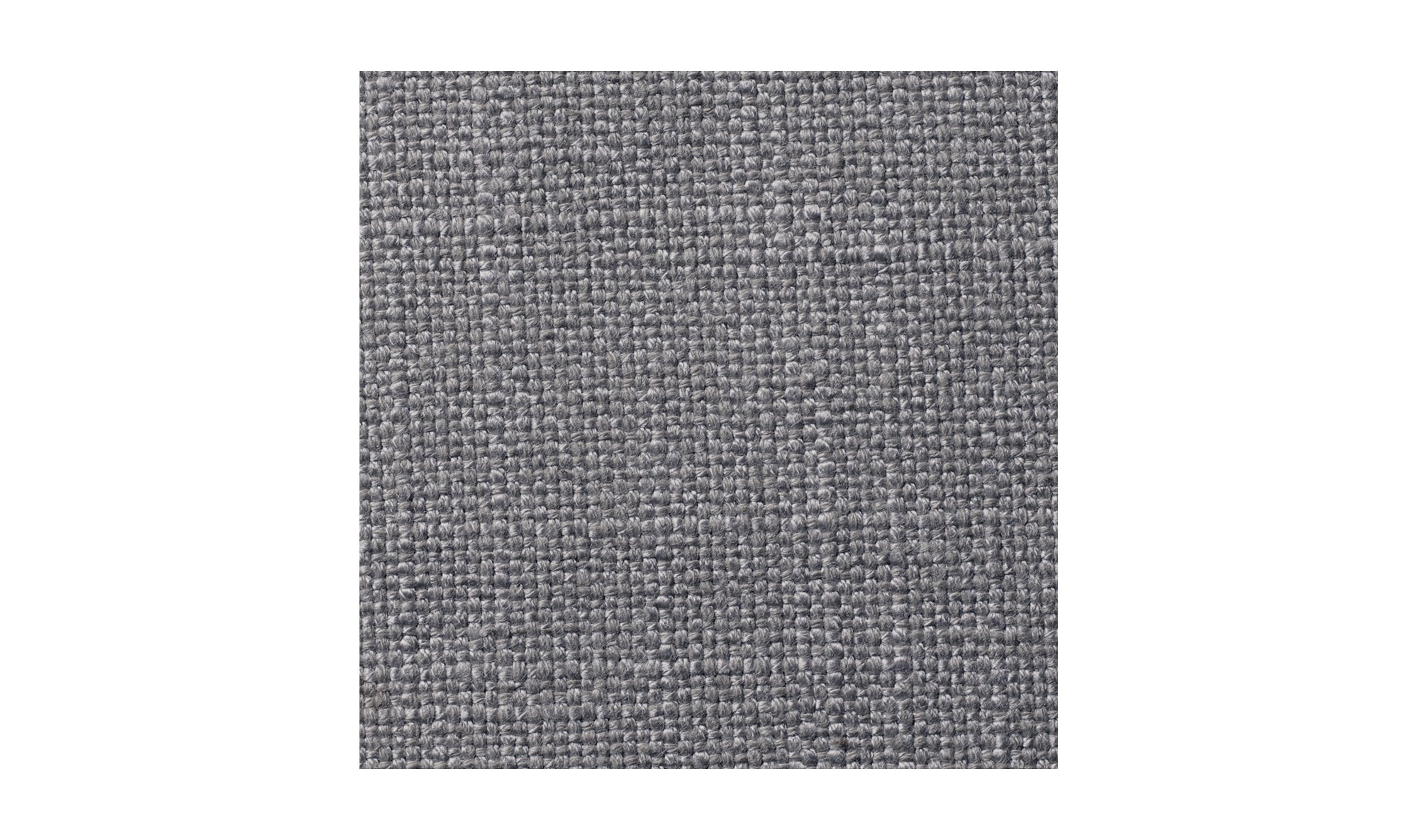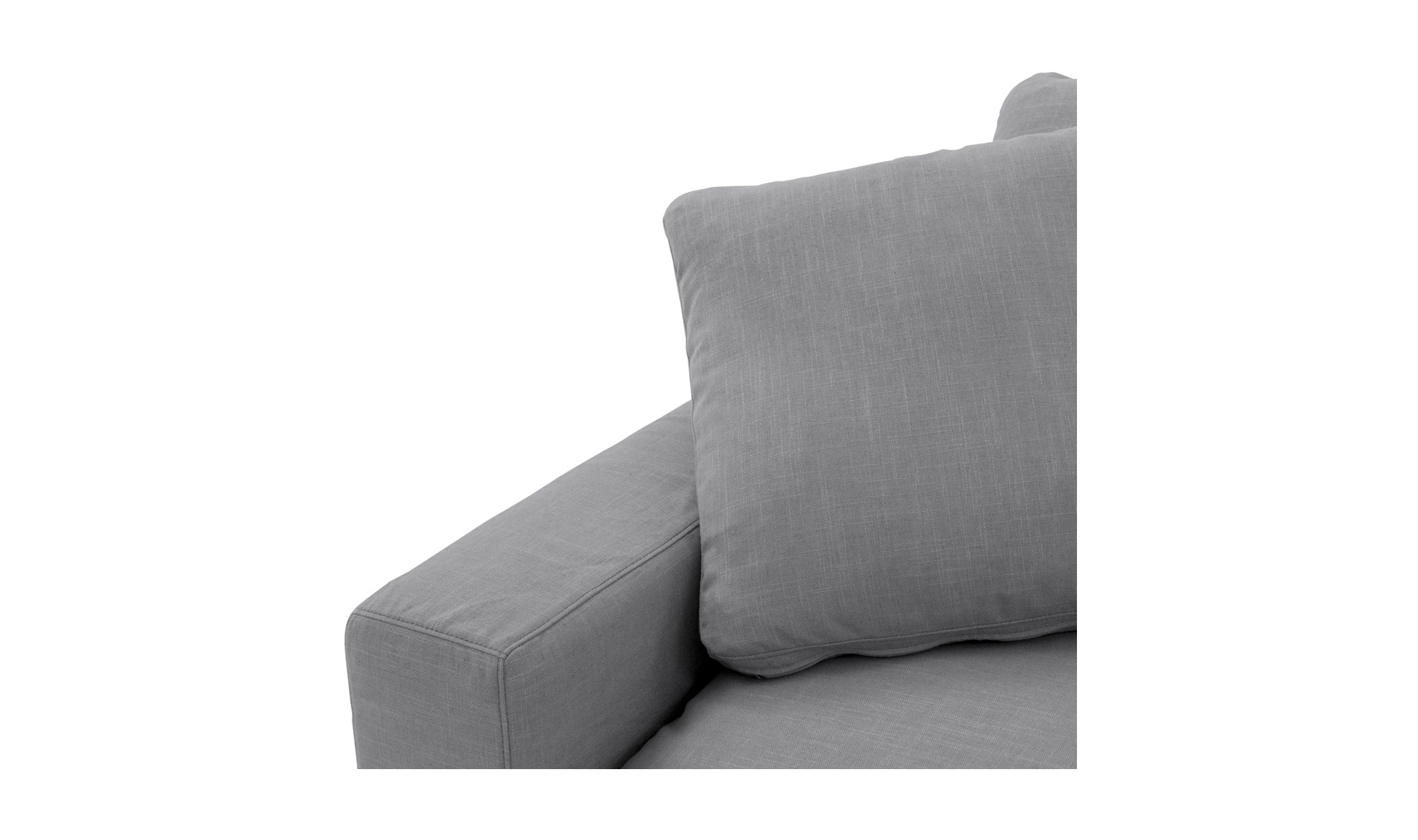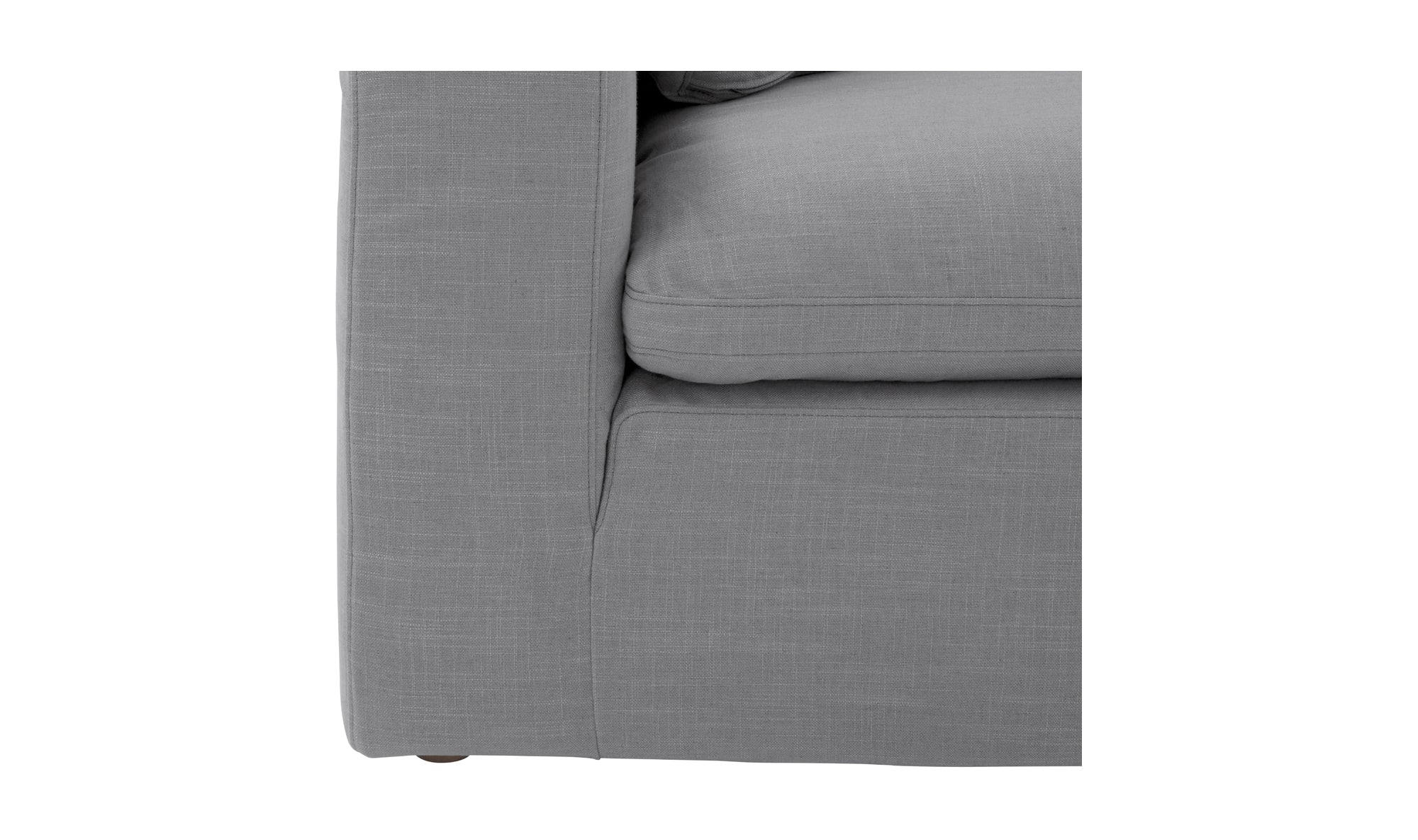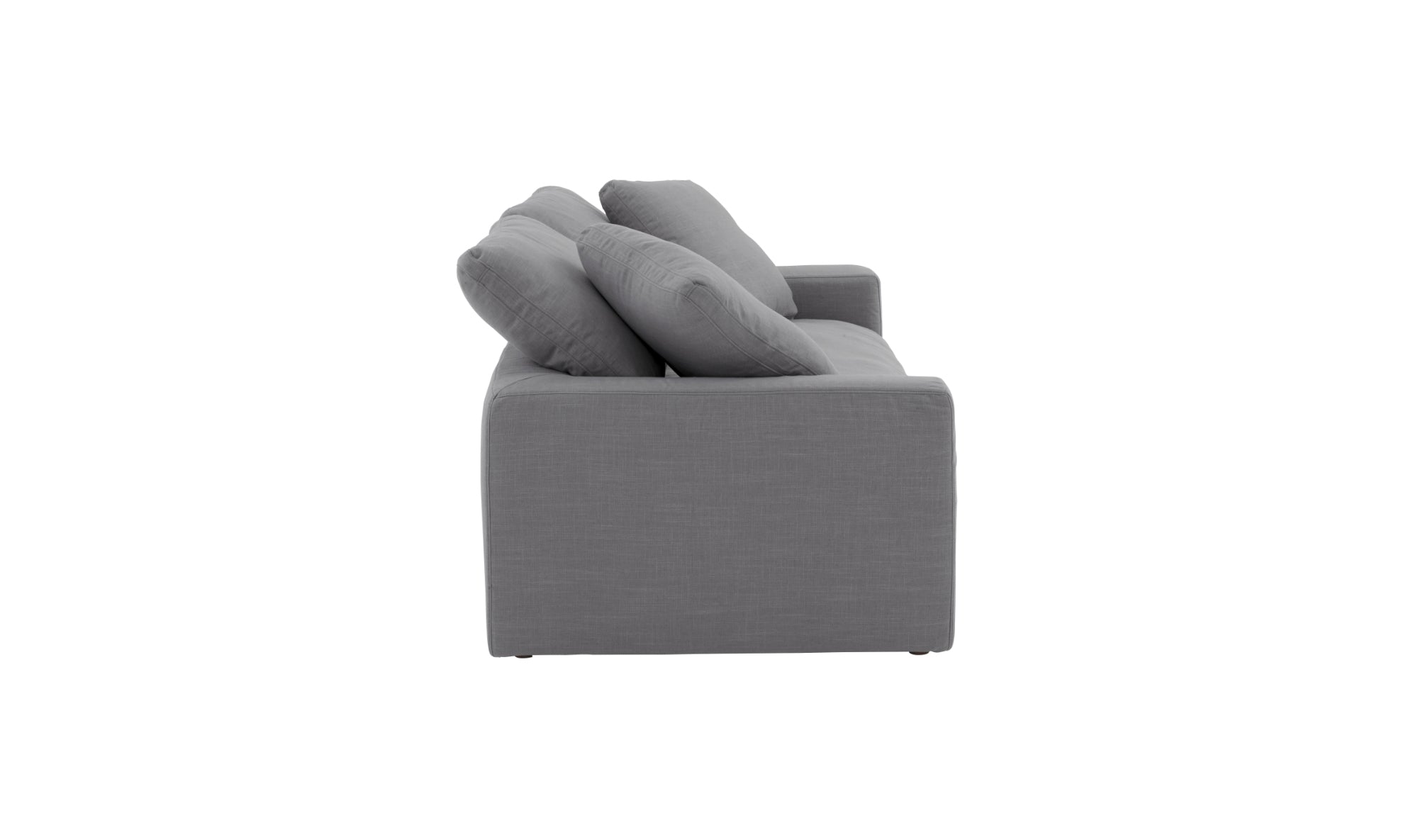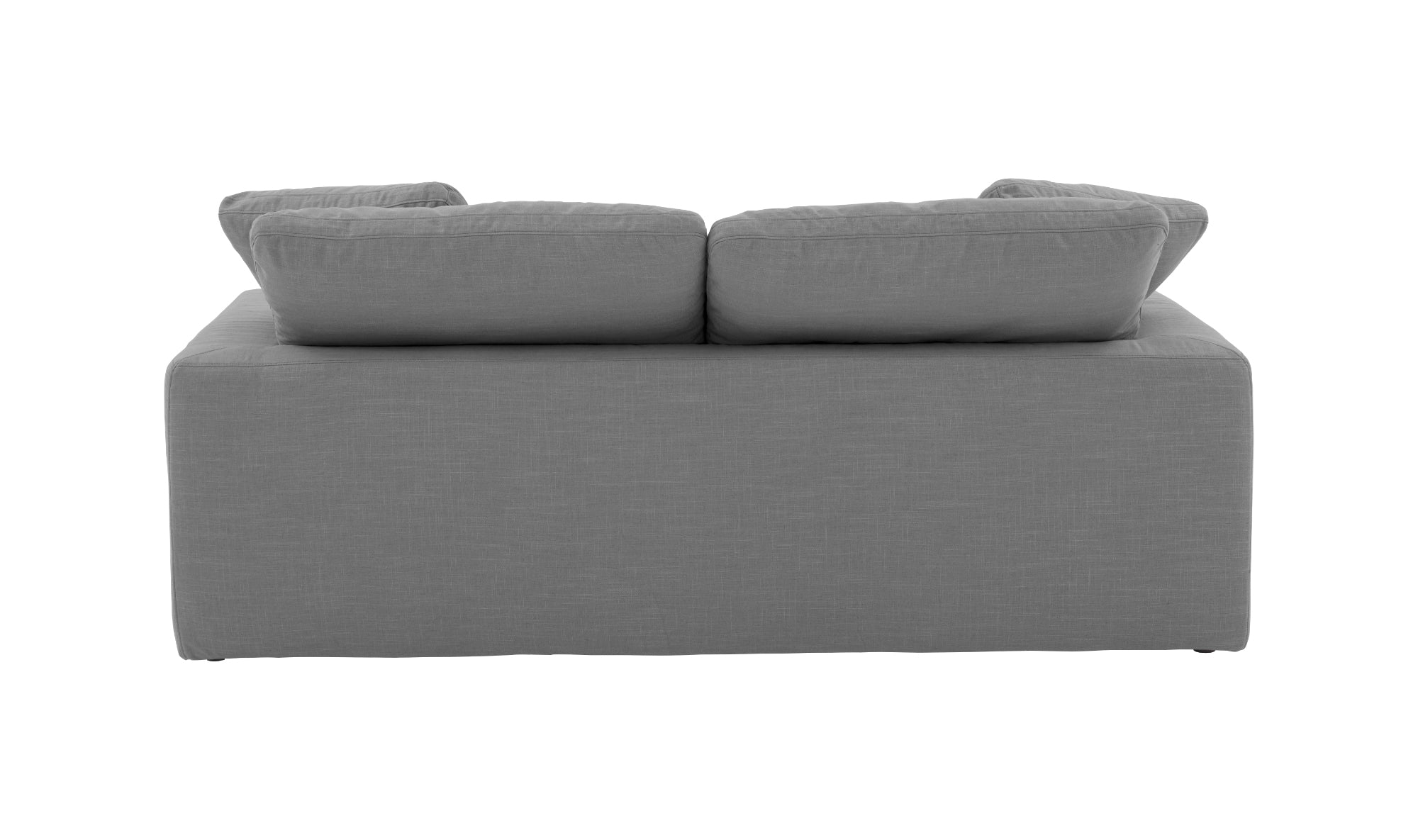 Introducing the Komfi Sofa: The Perfect Blend of Durability and Comfort. Transform your living space with our bench seat version of the 2 and 1 Half Seater Sofa. This sofa is thoughtfully designed to be both durable and comfortable, while maintaining a streamlined appearance that adds a touch of sophistication to any room. Its deep, pillowy seats beckon you to sink in and relax, while the signature stain-resistant fabric ensures that snacks and pets are always welcome. Embrace the casual yet timeless charm of this piece that you'll love for years to come.
Dimensions: 84"W x 40"D x 32"H, Seat Depth 24.5", Seat Height 19"